Now that Ken has a regular job, weekends have acquired a whole new meaning. They are the only time when he has the whole day to do as he likes; and now that I'm staying with him for part of my Spring Break, the only days when we get to spend the majority of our time together.
Last weekend, we took advantage of that opportunity and spent the day in beautiful Utrecht. We woke up early, had a cup of coffee at the train station, and were at Utrecht Centraal before late morning. We found a nice casual restaurant to have lunch, which came with a rooftop terrace. It was cold and windy, and the skies promised rain so we ate inside, but still snuck onto the terrace for a photo of the city from up high.
Utrecht is one of my favorite cities in the Netherlands. One reason for this is the gorgeous canals, lined with little shops and restaurants, as shown below once the rain inevitably started. As the rain began to come down harder, Ken and I stepped into a shop to buy a cheap umbrella, and (wouldn't you know it), within ten minutes it had stopped raining. That's Dutch weather for you.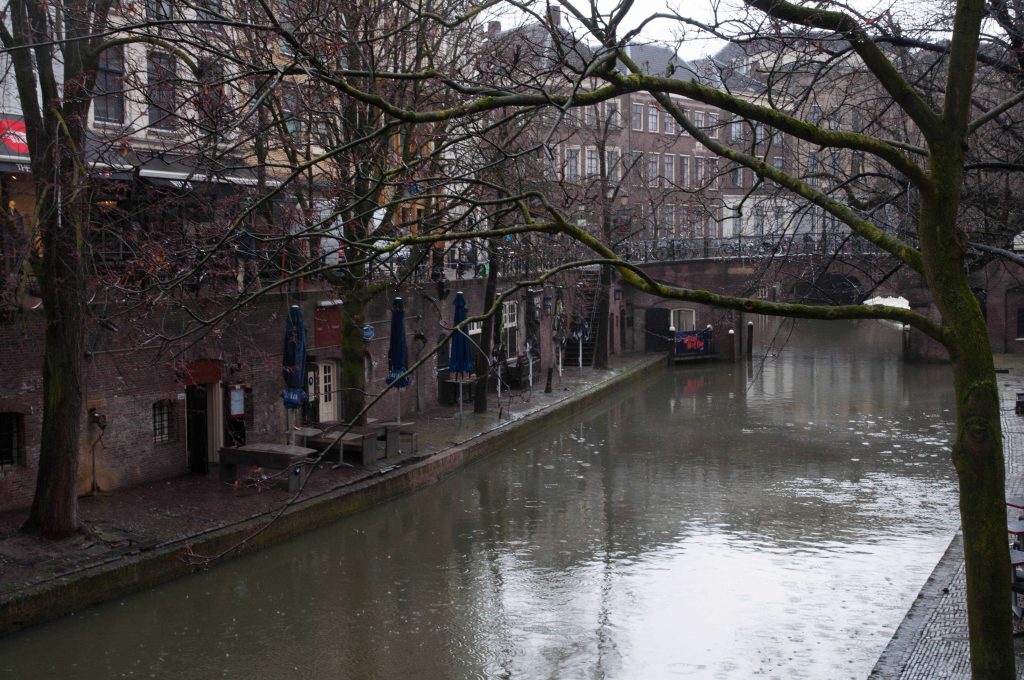 We wandered through the city, looking in shops and shop windows, and next went to my absolute favorite café in the world, Broers ("Brothers"). Its walls are lined with antique books and they make a great cappuccino – my drink of choice. We sat there for a while, reading and waiting for the sun to come out. Once it did, we got up and headed to our big adventure for the day – the cutest museum in the entire world.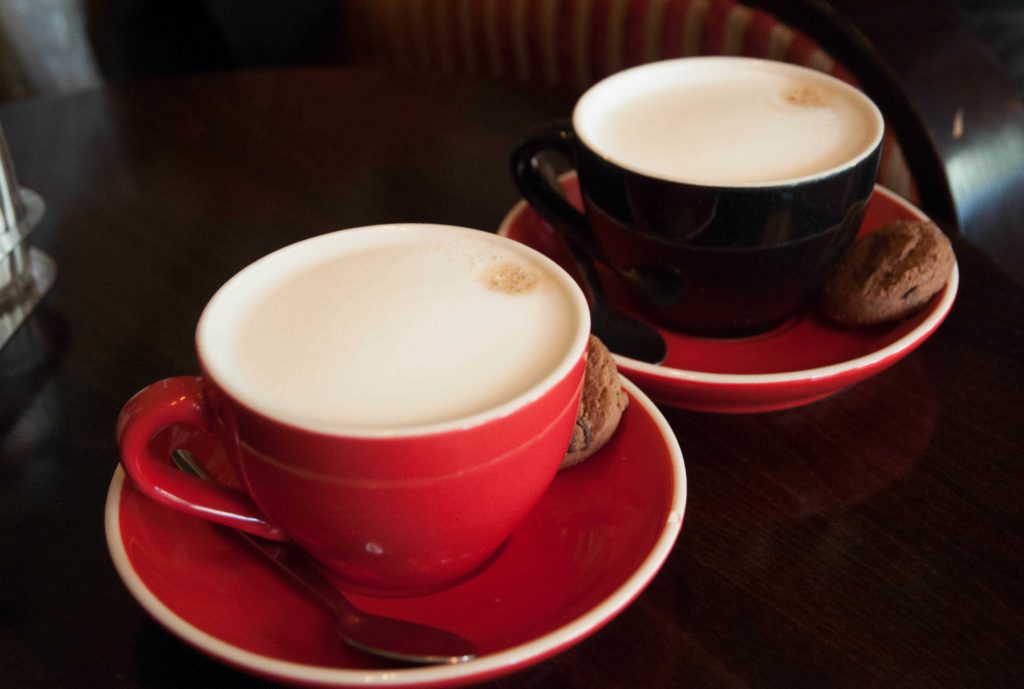 The Dick Bruna Huis is also called the Nijntje or Muffie Museum – a museum dedicated to the children's character Muffie (or Nijntje in Dutch). Half of the displays were at knee height, and so were more than half of the visitors. There was a giant playroom downstairs, with a Muffie-inspired playhouse next to pictures of the author, Dick Bruna, at adult-eye level.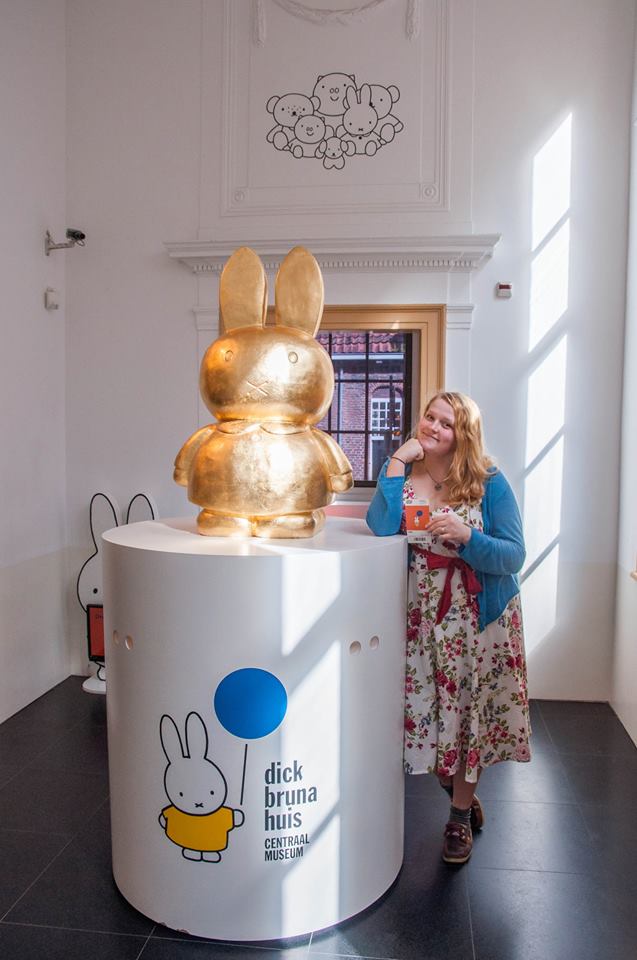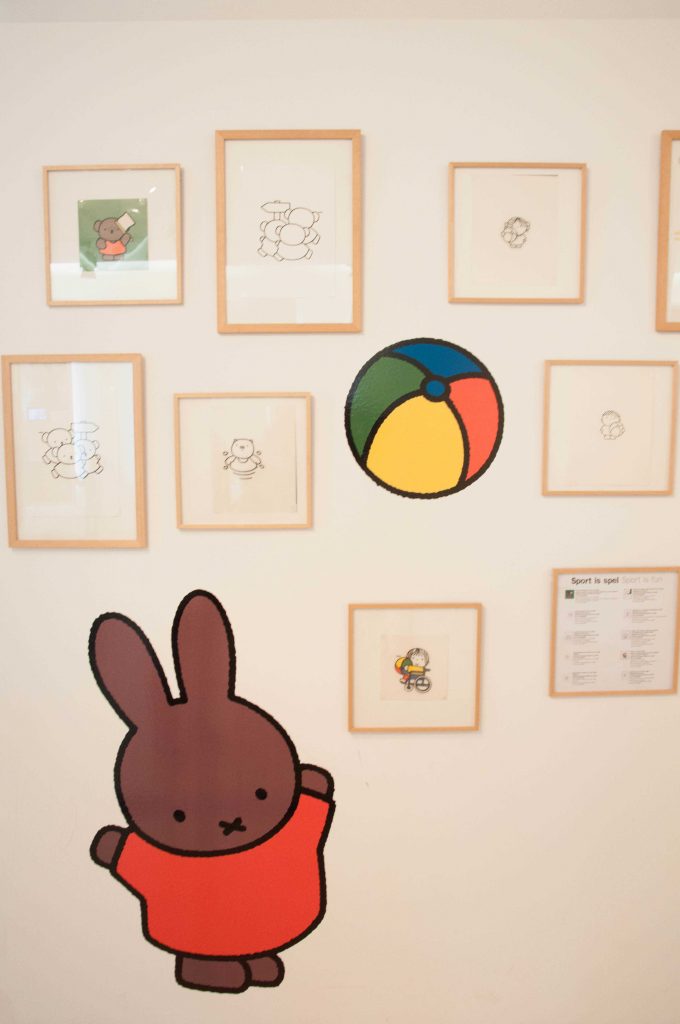 Upstairs was more room for kids to play, and more artwork for parents. It's a small museum, and we probably only spent a half hour there, but it was so cute to see all the kids running around – it absolutely warmed my heart and made my day.
By the time we were done, the sun had come out for good and we realized we had left our umbrella in Broers. What a great excuse to head back and get another cappuccino!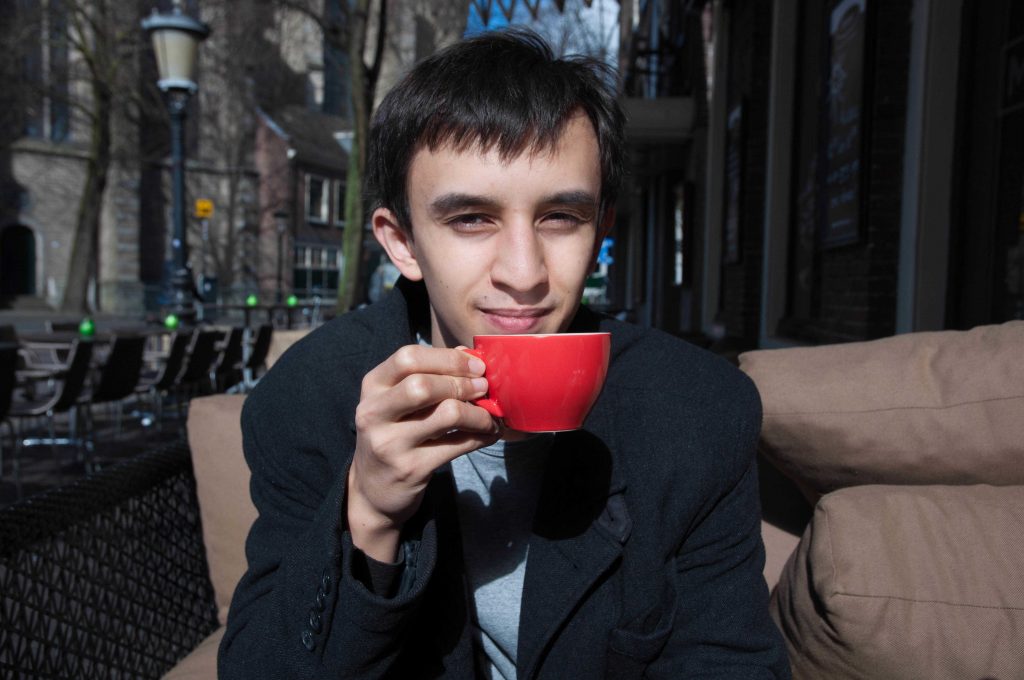 It was around 4 PM when we felt like heading back, so we slowly made our way to the train station, stopping in shops and looking at books and jewelry. It was still pretty cold and windy, despite the sun, so I could have chosen some warmer clothes, but the sundress made for cute pictures!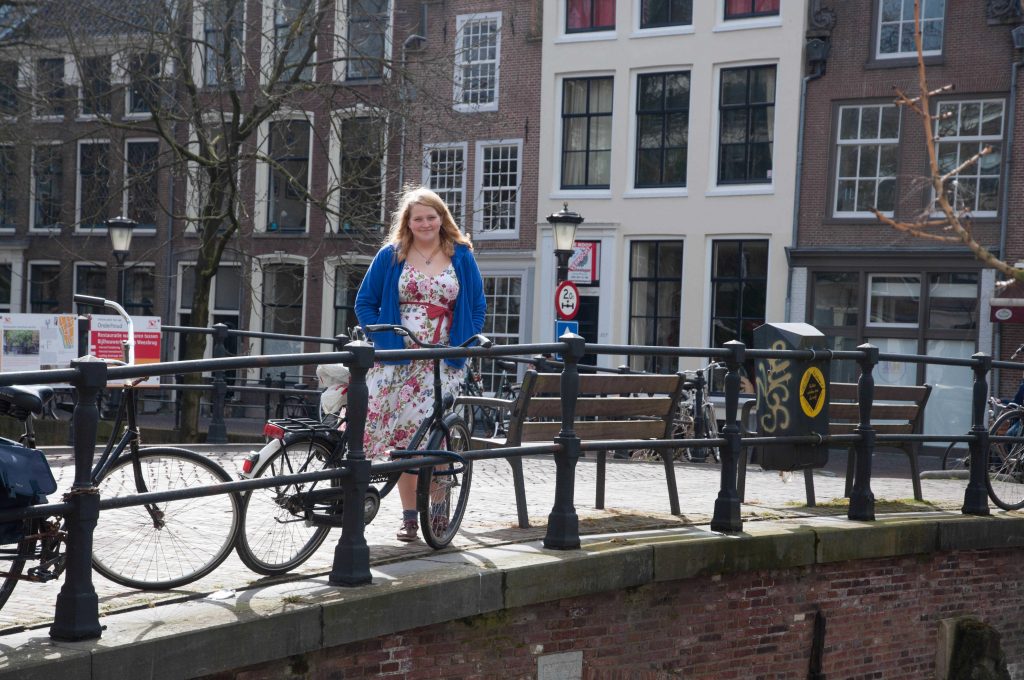 We read on the train ride home and spent the evening with Ken's parents. It was a short day in Utrecht, but I'm excited whenever I have the chance to explore a little more of the Netherlands – especially with Ken at my side.
_____________
Have you ever been to Utrecht? What would you like to see, if you could travel to the Netherlands?