Hey friends! The holidays are just around the corner, and that means that many of us are looking for gifts to get our friends, family, and significant others. I know that I always try to get the perfect gift, and especially when it comes to shopping for guys, I have a hard time coming up with things that are fun, thoughtful, and useful. That's why today, I'm partnering up with my boyfriend Ken to bring you this list of gift ideas for guys!
Ken and I went through some of his favorite gifts I've given him, and added a few gift ideas for guys that we think will go over well! We hope you love these suggestions! Let me know in the comments what you're getting your boyfriend for Christmas!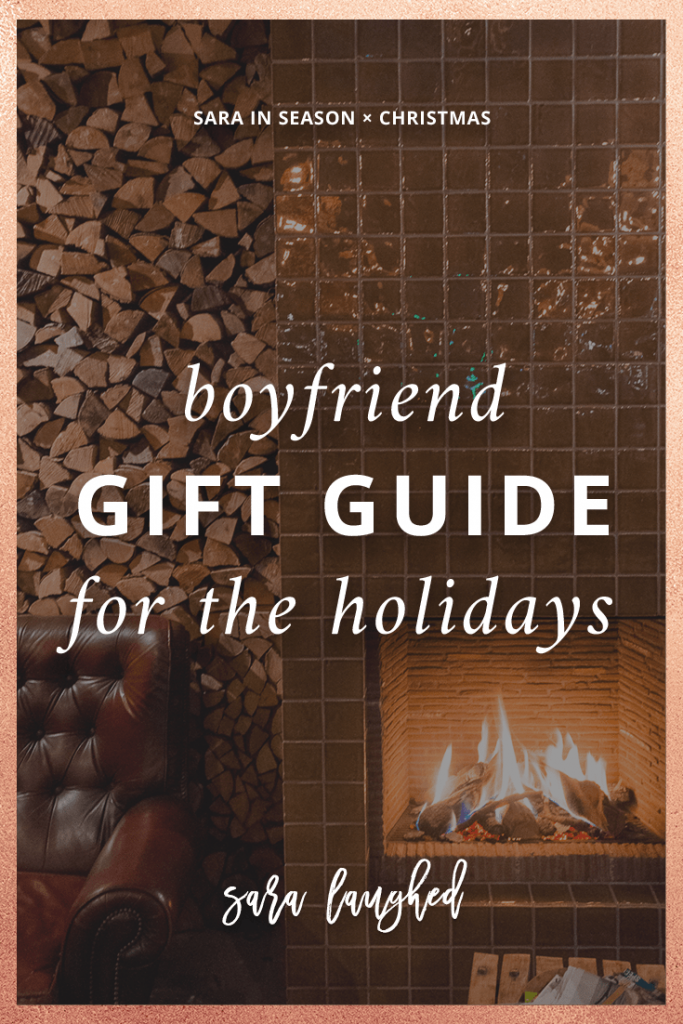 I love maps because they're beautiful, often artistic representations of the places that mean the most to us. Last year, when Ken was working at a start-up in California, I gave him a vintage map of Oakland. He loved living in Oakland and really liked the map, which will hang in our apartment together this winter!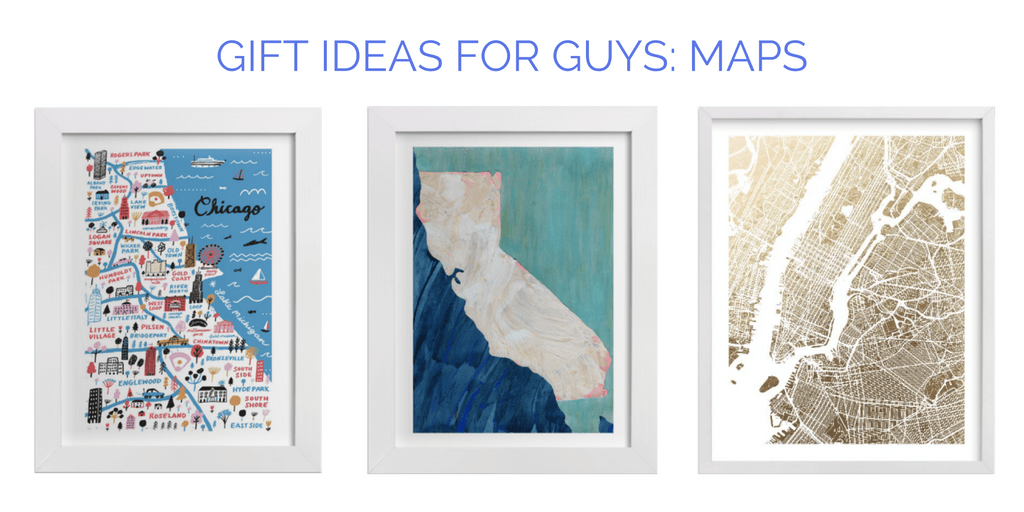 Chicago Map // California Map // New York Map
Minted has some great maps, including gold foil maps and art prints of different cities. You can also find maps of your home state or country.
Books About His Interests
A good rule of thumb when gift-giving is not to give someone a gift in their area of expertise. For example, if your boyfriend is a wine aficionado and you're not, you probably wouldn't know what kind of wine to get him. It's better to get him a subscription to a wine of the month club, a nice corkscrew, or something tangentially related to his interests. The same goes for books. Ken is a programmer, so I don't buy him books about programming. Instead, I'll get him a book on a famous programmer he admires, the history of computer science, or one of his side interests such as illustration.
Think about your boyfriend's areas of interest and look up which books are popular or highly rated in that field. A couple books that I can recommend are:
A Good Pair of Headphones
Headphones are a great gift, and there are tons of options for every need. Noise cancelling headphones are great if your boyfriend travels a lot or likes to study in silence. You can also get bluetooth headphones for listening to music, or special headphones for running.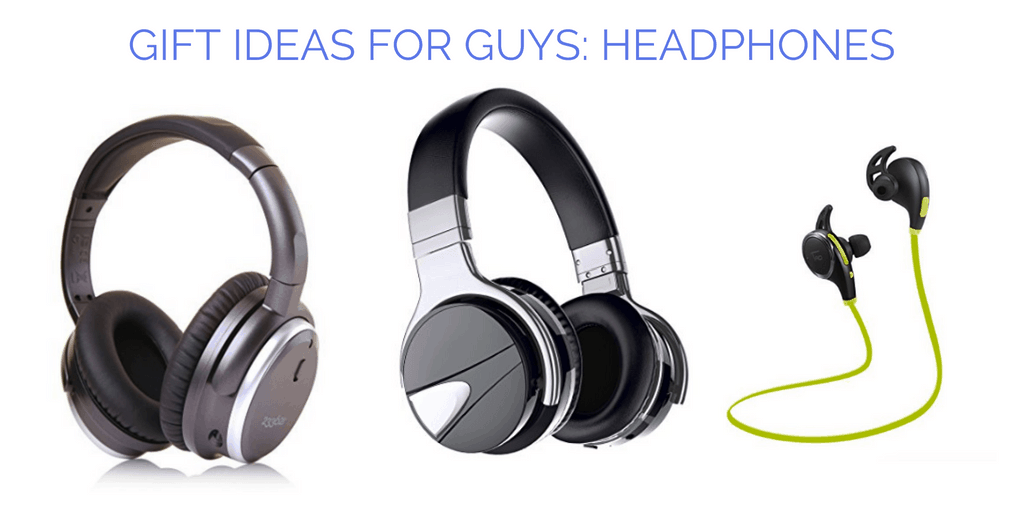 Noise Cancelling Headphones // Bluetooth Headphones // Running Headphones
Fun Gadgets to Play With
Me: "I could give you a robotics kit for ten year olds, and you would be so happy."
Ken, dramatically: "Oh, yes."
Another fun gift to give would be something to play or tinker with. Ken loves fiddling with things and trying to figure them out, so a beginner-friendly electronics kit could be a great idea. Another good one is iPhone camera lenses, if your boyfriend is a shutterbug or has an eye for photography.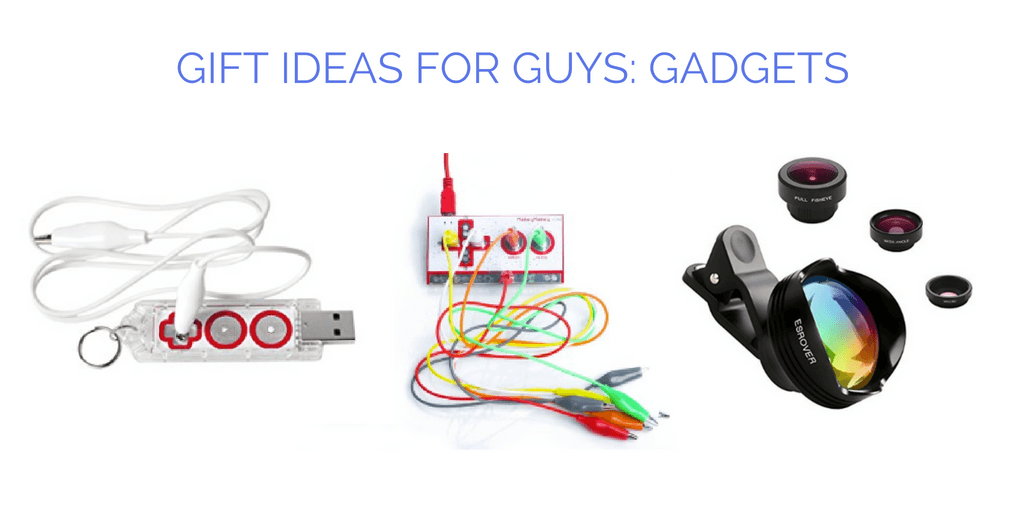 Makey Makey GO // Makey Makey Kit // iPhone Camera Lenses
Pop Culture Items and Apparel
Whether it's Star Wars, Harry Potter, or the 90s cult classic Hackers, most people have a popular movie or series they love. T shirts, sweatshirts, wallets, or other accessories are a nice way to support your boyfriend's interest or make him feel that you listen.
ThinkGeek has some great, geeky pop-culture items that are original and fun. I also love the Unemployed Philosophers Guild for original, funny gifts!
Funky Socks
Socks are cozy, fun, and inexpensive! You can get a few nice pairs with fun patterns to add some fun to your boyfriend's outfits, or to make cozy nights in a little extra fun. Ken loves toe socks and still wears the orange and blue toe socks I gave him for Christmas a few years ago. Here are a few fun suggestions.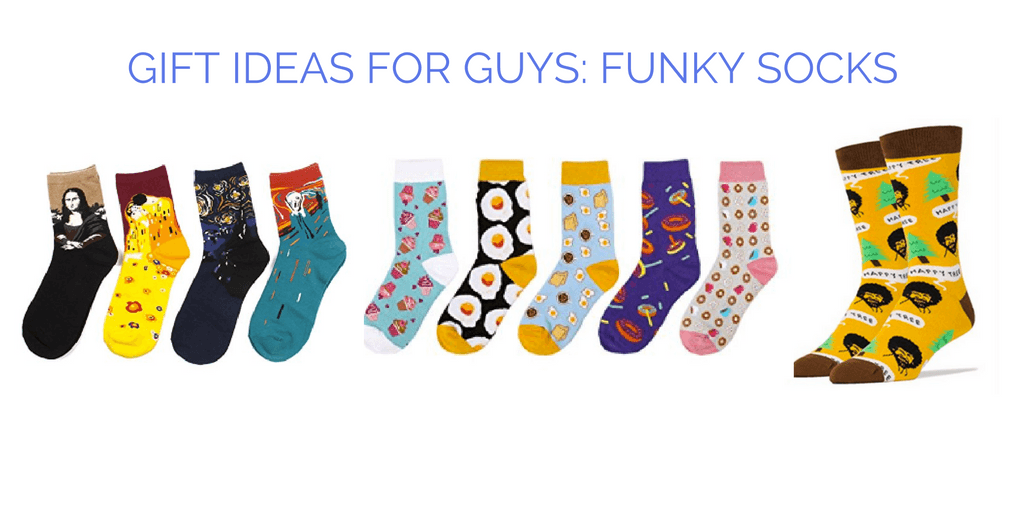 Painting Socks // Food Socks // Bob Ross Socks
Cologne
Cologne is a gift for both you and your boyfriend! When he smells nice, he feels good and you get to enjoy the scent, too. Perfumes and colognes can be pricey, so if you're going this route, this cold be your main gift. Be sure to smell a few in person to see which ones you like most, and order online to save on the cost. Below are some of my favorites!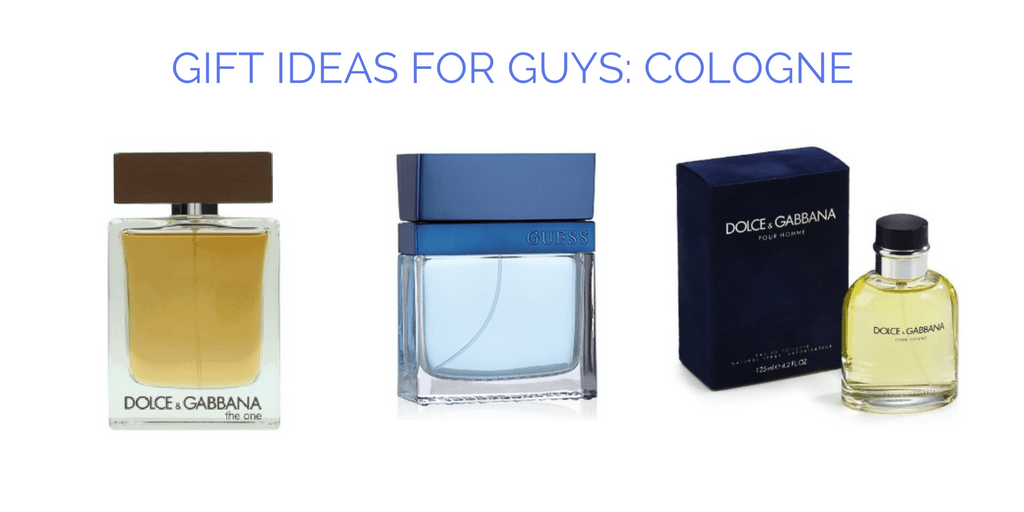 Dolce and Gabanna The One // Guess Seductive Homme Blue // Dolce and Gabbana Pour Homme
A Nice Watch
A watch is a nice, classic look that will help your boyfriend look more professional at his internship or other job. You can go for a variety of styles, depending on what your boyfriend likes, and because watches come in just about every price range, you can get him a decent one without breaking the bank!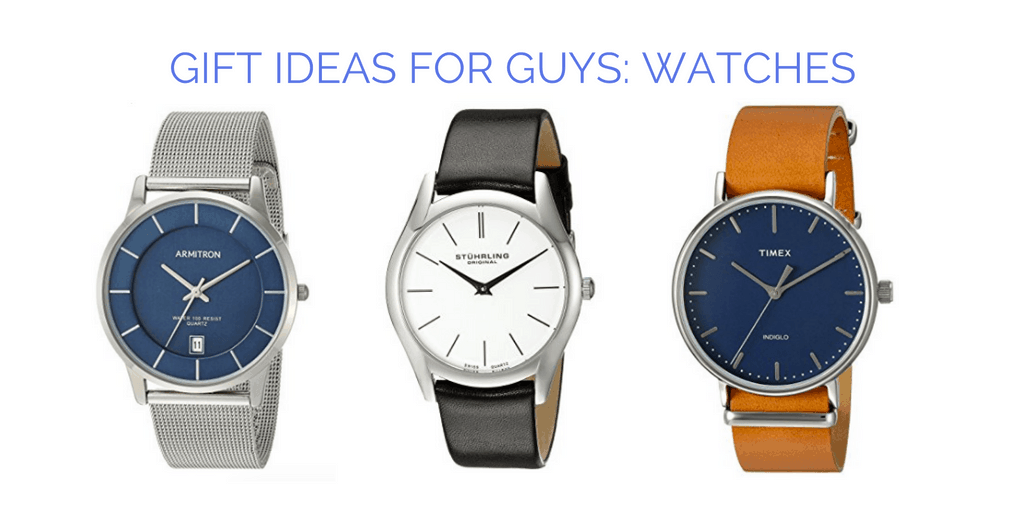 Silver Watch // Black Leather Watch // Brown Leather Watch
A Bonsai Tree or Succulent
Maybe it's just me, but I love having plans to care for. I think plants bring out the kindness and tenderness in a person, and they also add some joy and life to a space. Giving your boyfriend a plant might seem strange, but it's a nice way to add to his living space. Bonsai trees are great for this, too!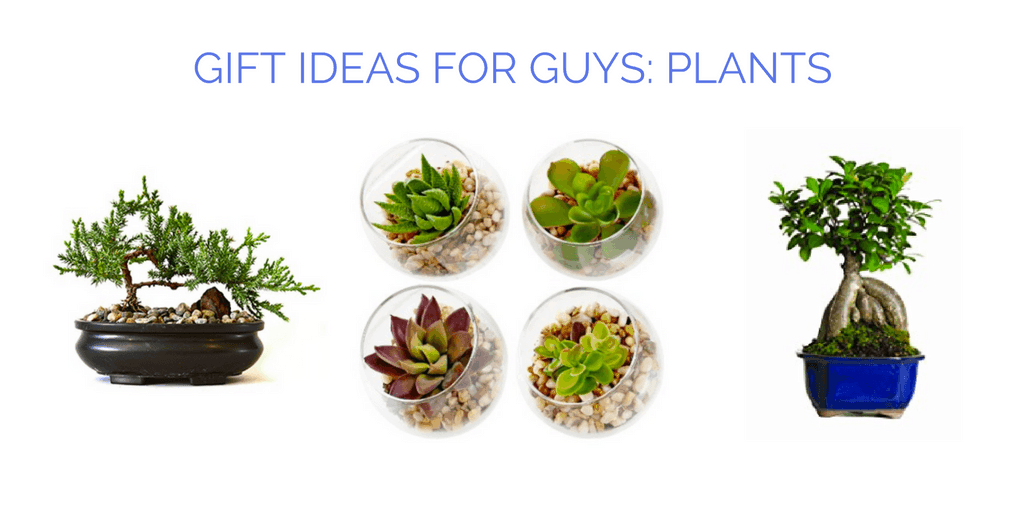 Bonsai Tree // Succulent // Bonsai Ficus
Those are my gift ideas for guys, but I'd love to hear from you. What are you getting your boyfriend this holiday season? Let me know in the comments!