I'm Sara, and I'm a senior at a college I didn't want to go to.
May 1st is College Decision Day, where high school seniors select the college they want to attend in the fall. Four years ago, I had a hard time submitting my own decision, because the college I had to choose wasn't the one I wanted to go to. Many people every year are in the same boat, for financial, academic, or personal reasons. Today, I'm sharing my story with you; to show you that even if you don't get to go to your "dream college," you can still have a great and fulfilling college experience. Here's my story.
When I was in high school, preparing for college was my entire life. I was consumed by AP exams, entrance tests like the SAT, and writing the perfect college essay. I saw college admissions as a game, and I wanted to win. In this case, winning meant getting into my "dream college."
Throughout high school, my vision of my dream college shifted. I went back and forth between a small liberal arts college in Pennsylvania, and a large Ivy League university not too far from home. In the end, I applied to both those schools as well as seven other colleges, which ranged in their competitiveness. But in my heart, I didn't care for the other seven: I was set on my two dream schools. For both colleges, I imagined an amazing future after I got in, full of excitement and opportunity and adventure.
But then I didn't get in. I was waitlisted, and that meant that I had to choose one of my back-ups.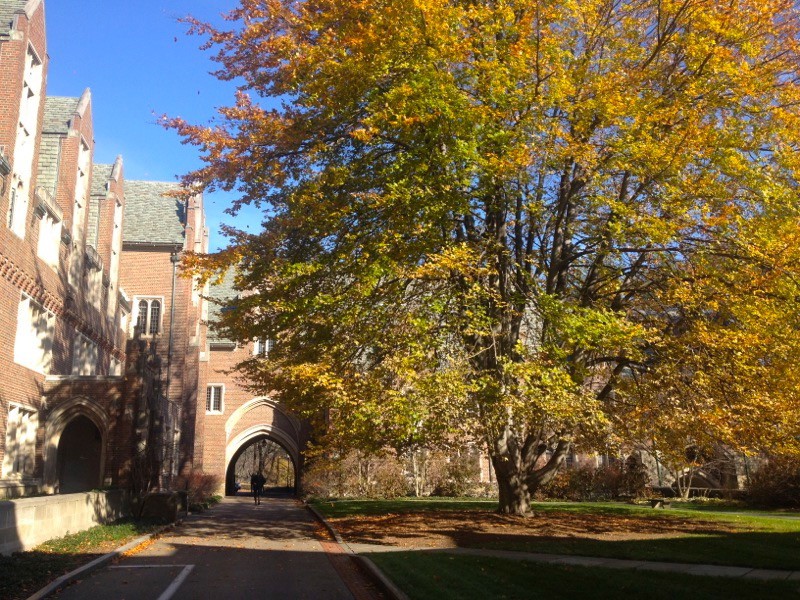 Choosing my back-up college was easy; the school with the most student opportunities and name recognition ended up giving me the largest scholarship. It wasn't a choice; I would go to the school that was the most affordable, and I would make the most of it. So, with nervousness and some tears, I accepted their offer, and that fall, I went to college at a school I barely knew and had never learned to love.
I would love to say that it was a great fit from the start, but it wasn't. My first year at college was really challenging for me; I struggled to make good friends, didn't enjoy many of my classes, and didn't feel at home in my dorm. When my parents came to visit me for spring break, I announced to them that I wanted to transfer. I couldn't handle the constant pressure, the campus atmosphere, or the loneliness I felt. I didn't think I could stick it out. But when I was offered a leadership position for the next year, I decided to stay.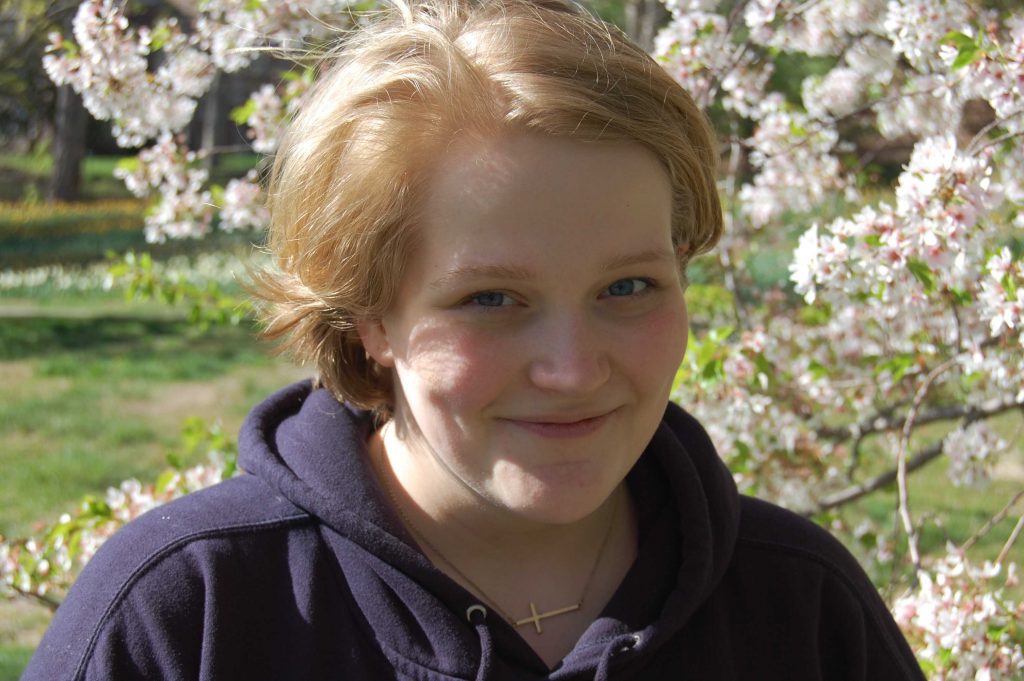 Me in my first year of college – not quite as happy as I looked
My second year ended up being much better than the first. Within a few weeks, I made new friends through my leadership position, who are still some of my closest friends to this day. I started participating in on-campus organizations that were a better fit for me, like a faith group and a new dorm community. I applied and was accepted to Oxford University for my year abroad, which had been a dream of mine since high school. And as I started to get to know my campus and community better, I learned how to make a place for myself. I found hang-out spots I loved, and my friends and I invented new traditions and experiences.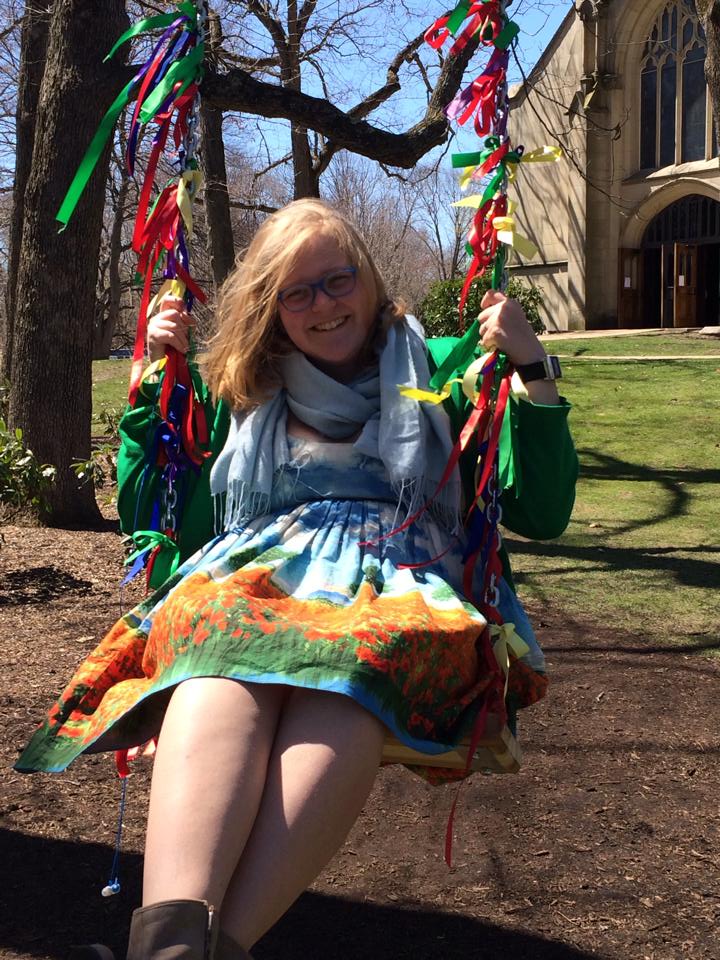 A happy day in my sophomore year, when things were already looking up
Though it took a while for me to feel truly at home and happy at my college, by my senior year I am the happiest I had ever been here. I have an amazing group of wonderful friends, who all spend time together almost every day. I feel at home in my dorm, where I live next door to my best friend and one of my favorite people in the entire world. I enjoy my classes and my professors, and I'm so grateful for the opportunities that have been given to me for research, internships, and study abroad. I'm honestly, truly happy.
The future that I imagined for myself at my two "dream colleges" may never happen in the exact way I expected. There are probably wonderful people at those schools I will never meet; opportunities I will never have; experiences I will never get to try. But by going to this college, I am meeting new people, getting new opportunities, and trying new experiences that I wouldn't have had at any other school. Those things are now a part of me. I am a different person because of the college I go to, and I love the person I've become because of this place, even if the place itself wasn't always what I wanted.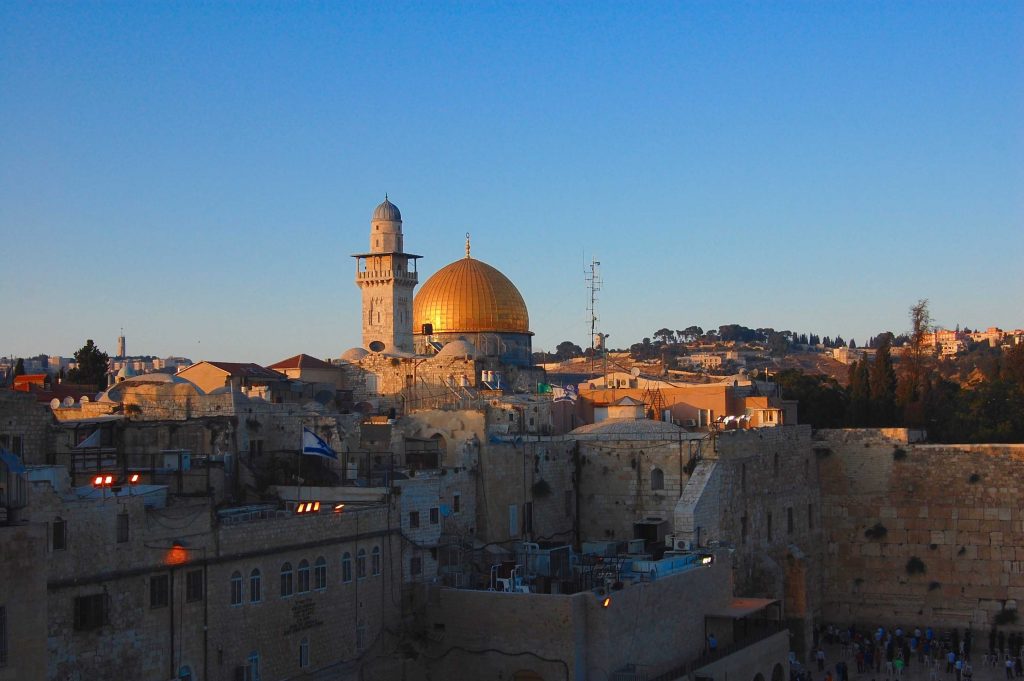 Studying abroad in Jerusalem one summer – something I might not have been able to do at another college
When we look back on chances we've had and lost, we imagine that there's an alternative version of us walking around the universe, living the life we were supposed to have. It may be true that there is a life you're not living because you didn't get into the college you dreamed of, or get the job you hoped for, or marry the person you wanted to. But you will still create an amazing life for yourself, wherever you are.
Life isn't about the chances we're given, it's about what we make of those chances. So, whether you just "checked yes" for your dream school, or whether you're learning to make the most of a runner-up, remember that your future is still in your hands. You can, and will, create a beautiful life for yourself; even if it isn't the life you imagined. I did it. So can you.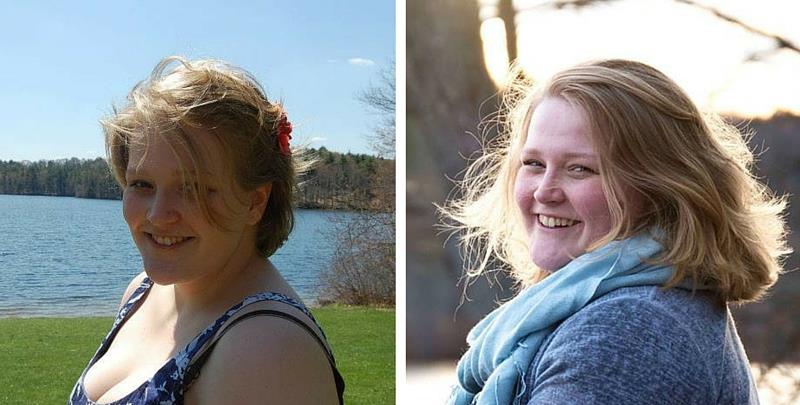 A side-by-side photo of me in my freshman and senior year. I love that the smile looks so much more genuine in the second picture.