I'm not an angry person. I don't like fighting, I shy away from conflict, and even my constructive criticism is coated in several layers of kindness. But since Ken's diagnosis, that's changed. They say the second stage of grief is anger, and it seems to be true for me.
Suddenly, I have a bitter streak.
Someone does something to offend or irritate me; I seethe. A friend says a few well-intentioned but unhelpful words, and I snap at them. I lie awake at night, burning over the small injustices of my day. Worst of all, in some way, I enjoy it. After years of being the "good girl" who only spoke in kindness, I take pleasure in this new edge. It feels like indulgence.
I know the anger isn't truly directed towards the people in my life. It's directed at the MS, at the world, at fate and time and whatever else I can blame for this. About a month ago, just a few weeks after Ken's diagnosis, I was sitting in my pastor's office, talking about it all through my tears.
"I'm not mad at God," I said. I believed it. My pastor asked why I wasn't angry. I responded with a quick statement about omnipotence and love; I didn't feel God was responsible for this. A few days later, I came back to school and avoided faith services, knowing that they would be filled with well-meaning peers who had been praying for Ken and me. I had a hard time praying, myself. I didn't think about it too much.
I wasn't angry at God. I was just busy.
Within a few weeks, the anger stopped being exciting. It didn't feel like an indulgence anymore. Instead, it started to feel like something that was actually a part of me. I didn't like how exhausting it was to carry the hurt. I didn't like how I thought or spoke. I didn't like who I was becoming. But I didn't know how to let go and move on.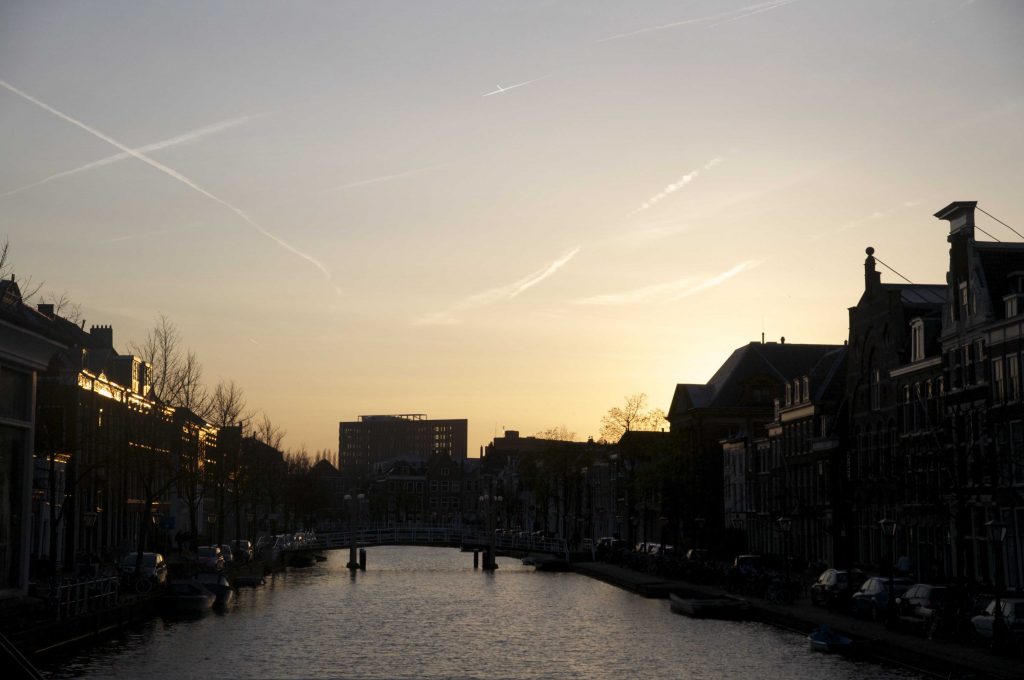 Then, last night, I lay in bed watching a short video. The video, which was part of a Bible study, was about behaving in a way that reflected God's love in the world. "With God's love, in God's love, and reflecting God's love," was the phrase that kept cropping up. I thought about how my behavior matched up to that standard. Long story short: it didn't, at all. Since Ken's diagnosis, I hadn't been thinking, acting, or showing love to the outside world. I had been quick to do anything but.
So I did something I hadn't done in weeks. I prayed. Really, truly — not a sideways prayer, muttered under my breath before falling asleep, but the kind of prayer that comes from a place so deep that it's hard to breathe. I asked to be let go of the anger that I felt towards so the people in my life; the friend who said this "freaked her out," the one who said Ken should just try acupuncture, the ones who brought up Jed Bartlet ("It can't be that bad — the guy from the West Wing had it!"). And in that moment, I realized I wasn't angry at them. I was angry at God, after all.
I was angry at God for doing this, for giving Ken an illness that we already had too much experience with. I was angry for the stress and the pain and the grief that this had all caused. I was angry about the uncertainty of our future, about the questions that ran through my head (What if he can't walk on our wedding day? What if he can't play with our children?). I stuttered, mid-prayer. Maybe I wasn't ready to let go yet.
But the thing is, the anger and resentment hurts us most. When we don't think, act, and show love in our lives, we are among those who suffer. I wasn't punishing God with my fury. I was punishing myself, and making however much time Ken and I have together on this earth that much harder.
So I let go. I asked for a new beginning. A clean heart, if you will.
I said the prayer on Valentine's Day, just a few minutes before falling asleep. At that moment, Ken was on the returning flight from a trip to California, to pack up his apartment so he could move home because of the illness. It was our fourth Valentine's Day apart. And the last. Because this thing won't beat us.
Love wins.