Hi friends! I have finally finished my year at Oxford, and while I am very sad to leave, I am also thrilled to jump into summer! While last summer was my "summer of happiness", this summer looks like it's going to be a time of stretch – expanding my boundaries, stepping out of my comfort zone, and doing as much as possible.
You see, I have a job this summer. And an internship. And a training program.
And a total of only five days of vacation.
I am incredibly lucky for this, of course. I am thrilled to have so many opportunities presented to me; but I am also overwhelmed and worried that I won't be able to handle it all. To take some of the pressure off of my summer (and also because I may not have internet access for a few weeks), I reached out to a few people in one of my blogging communities and asked them to guest post here. For the first time, this summer I will be featuring a guest post series (GPS!) on this blog!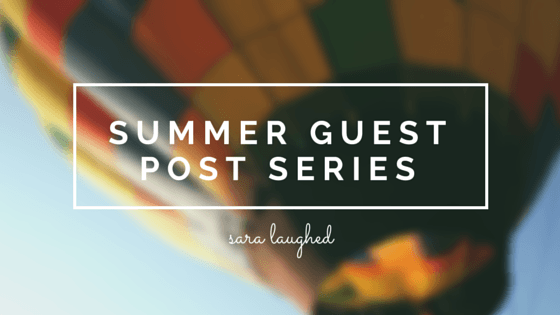 Once a week for the month of July and part of August, Sara Laughed will feature a post written by another blogger about topics like travel, love, and college. I will also do my best to update about my own life and learning when possible. I am so excited to feature the guest bloggers here, and I can't wait to share them with you!