Welcome to the third day of Blogmas with Sara Laughed, where I'm blogging every day 'til Christmas Day. Head over to my Blogmas calendar to see the full collection, or click on the gift tag below!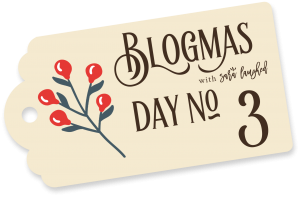 For the last few years, Advent has played a big role in my life. In 2015, I wrote an Advent study for Bible journalers that ended up really taking off, and in 2016 I followed up with a sequel. On a personal level, though, Advent is always a time of renewal for me. In the weeks leading up to my favorite holiday, I like to take the opportunity to slow down, to move thoughtfully, and to really savor the passing days. Especially this year, when I'm not writing a study or leading a group, I'm especially mindful of these rich days before Christmas.
About Advent
For those who aren't familiar with Advent, it's the liturgical season before Christmas Day. The liturgical year, or Christian year, is a series of seasons that overlap with the seasons of the year, but point to the life and legacy of Jesus. It's observed in the Catholic church and in several Protestant denominations, including my own (I'm Methodist).
Even if you're not familiar with the concept of the liturgical year, you're probably familiar with some of the liturgical seasons, like Lent. And did you know that the "twelve days of Christmas" song actually refers to the twelve days of the Christmas season in the liturgical year?
How Advent is Celebrated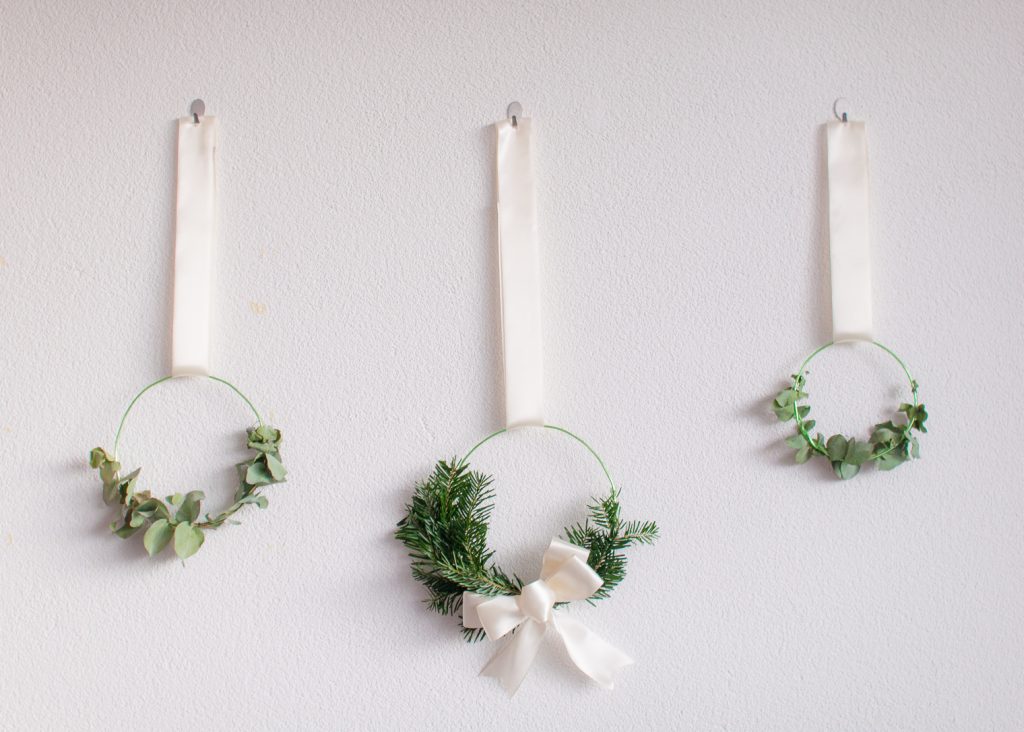 In the liturgical calendar, Advent is the first season of the year, and it begins four Sundays before Christmas. During Advent, churches and people look to the story of the period leading up to Jesus' birth: not just the visitation or the birth story (those verses you hear at every Christmas Eve service), but also the many years leading up the coming of Jesus. One example of this is a Jesse tree, where families go through the stories of the Bible for 25 days, starting with the creation of the world and ending with the birth of Jesus.
In addition to looking at the stories leading to the birth of Jesus, Advent is also a time of focusing on preparing ourselves for Christmas day. This is often done by looking to weekly themes in the four weeks before Christmas day. While these themes differ from church to church, the most common four are peace, hope, love, and joy. In some families and in many churches, these weekly themes are marked with the lighting of four weekly candles.
There are also other ways to observe Advent: with prayers, song, and food. Today I'm sharing a little about how I'm observing Advent this year.
My Advent Practice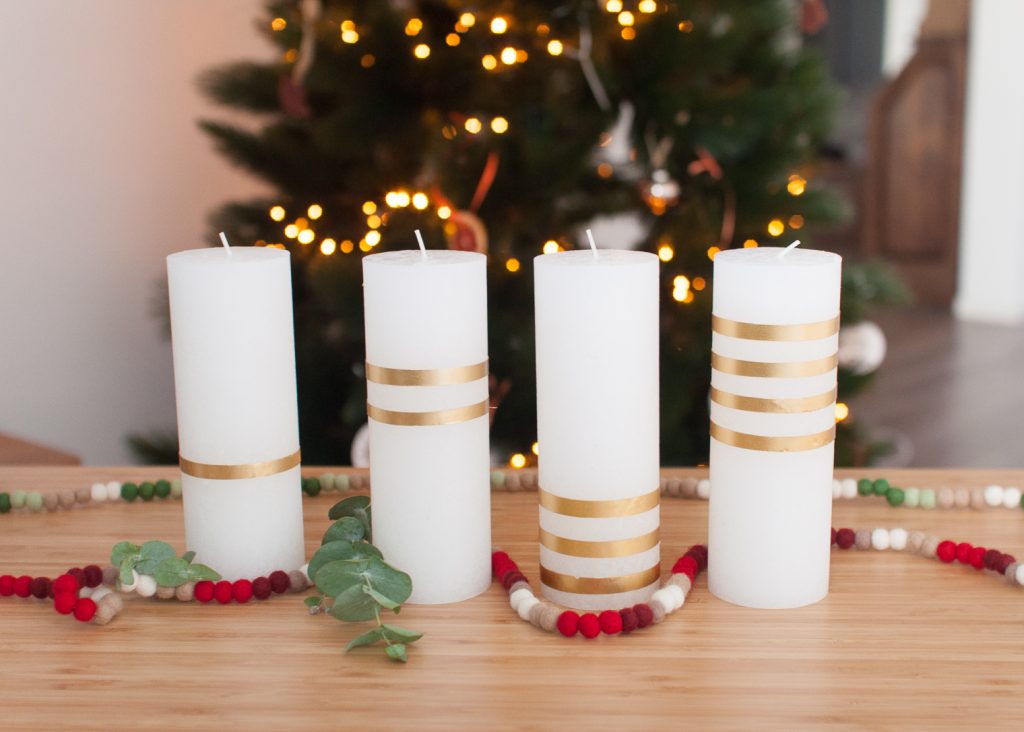 Advent is a truly sacred season for me, so I spent a lot of time in the months leading up to today thinking about how I wanted to note these days.
The main way that I'm observing Advent this year is with the nightly lighting of Advent candles. This year, instead of the traditional wreath with three purple and one pink candle, I bought four white pillar candles and marked them with golden rings to symbolize the passing weeks.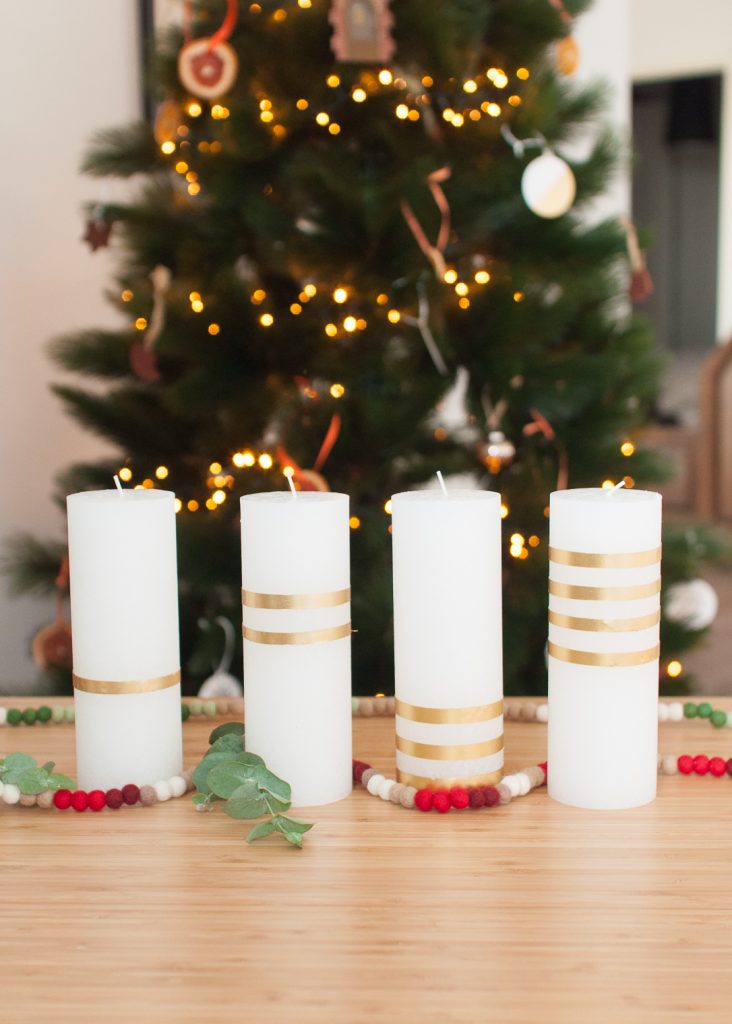 I also purchased some other white candles in shapes like a star and an angel. And, because I'm so candle-crazy, I also bought a daily Advent candle with the nights marked along the side. I hope that these candles will bring some light to my Advent season.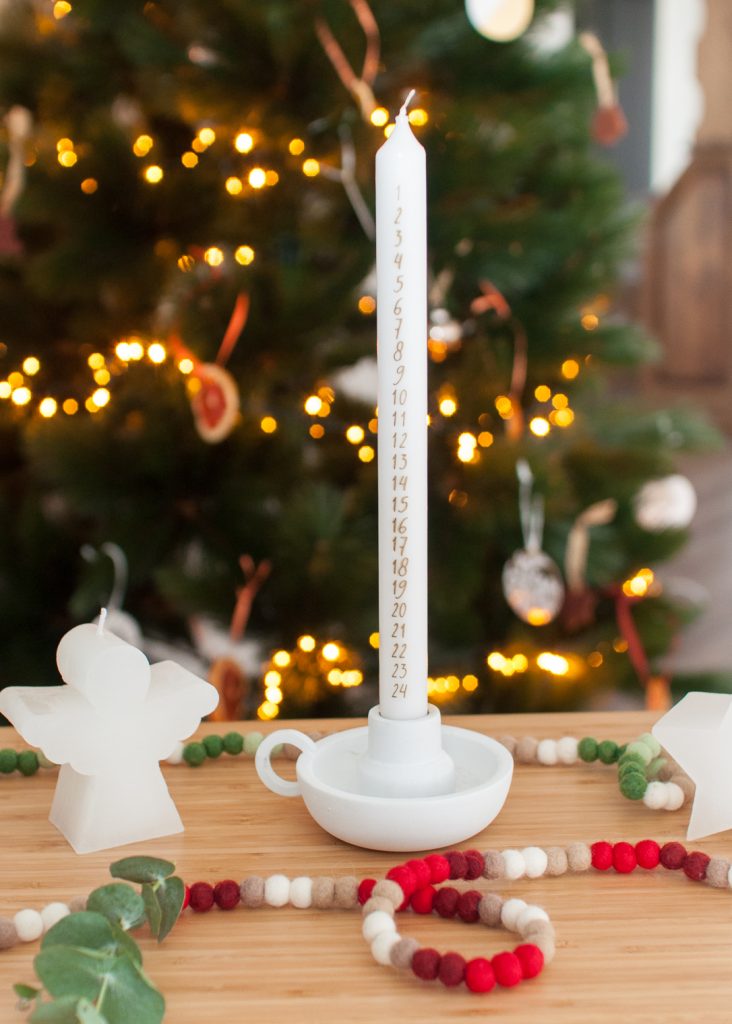 Please note that the following link is an affiliate link, meaning if you purchase through my link, I get a small kick-back. Thank you for supporting Sara Laughed!
Another tool that I'm using to observe Advent this year is a Bible study. This year I'm reading Singing Mary's Song: An Advent Message of Hope and Deliverance. Though I haven't begun the study yet (I'm an Advent purist that way, though I'll admit that I've cheated by decorating my tree already!), I'm really looking forward to the opportunity to reflect on Mary's role in the Christmas story.
I'm also using music and food to observe Advent. Last year, I made an Advent playlist that I listened to in the weeks leading up to Christmas. Listening to it now, it brings me right back to those cold Boston nights and the eagerness with which I looked forward to Christmas and time with my family.
Food food, I traditionally make lots of different breads and cookies during Advent. Here are a few favorites from previous years:
I'm really looking forward to savoring these days leading up to Christmas. I'm always looking out for new traditions to begin or good books to read, so please let me know in the comments: how are you observing Advent this year?