Ken and I have been together for almost two years now (our anniversary is later this week), and as Gifts is one of our shared love languages, we've been giving each other handmade tokens of affection since we started dating. Last year, one of my New Years Resolutions was to knit a sweater, and as Ken is one of the thinnest humans on earth, making one for him seemed a little more efficient (and less expensive) than making one for myself. Here, after 3 months of on-and-off knitting, is the final product: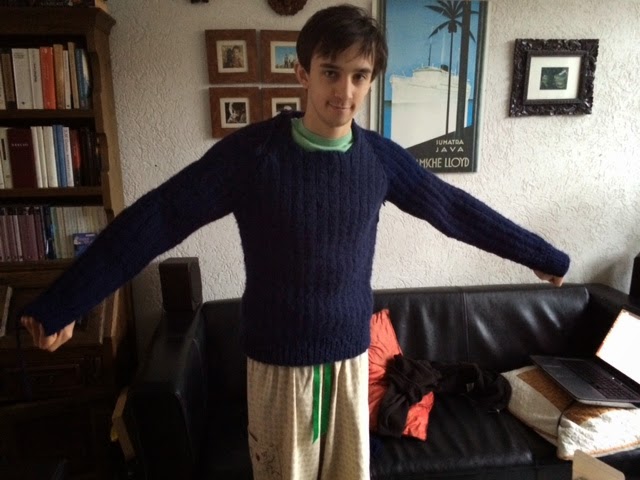 Pajama pants also made by me, and to be saved for a later post
Ken wanted the color and design of the sweater to be a surprise, and I am absolutely terrible at surprises. One of my only condolences was constantly taking pictures of my progress on Photobooth. Here you can see the sweater develop, kind of like those month-by-month pregnancy photo series: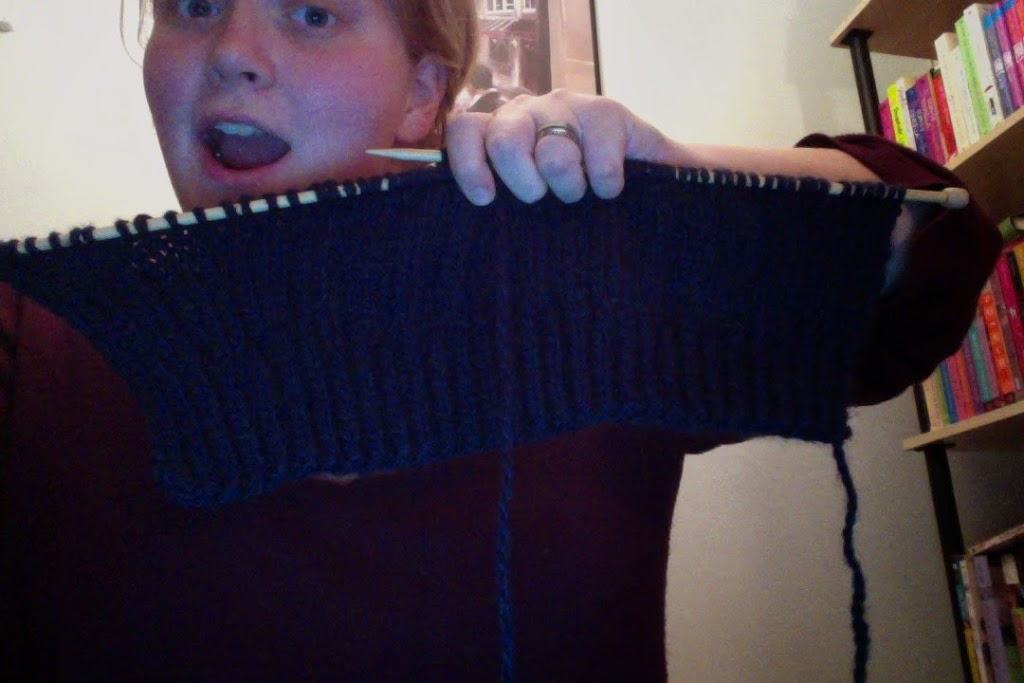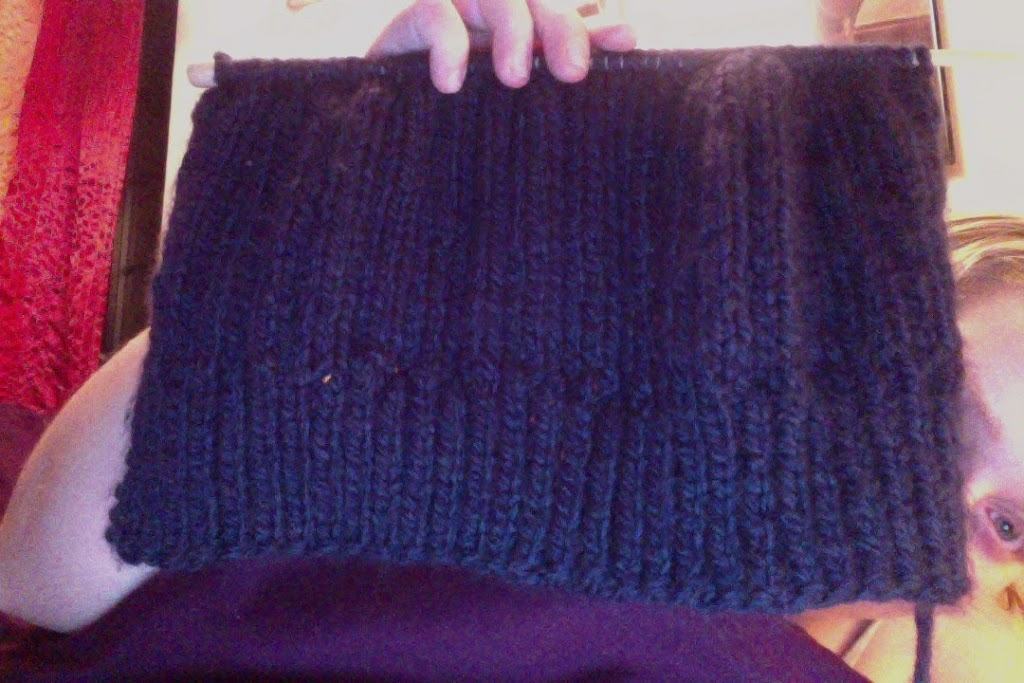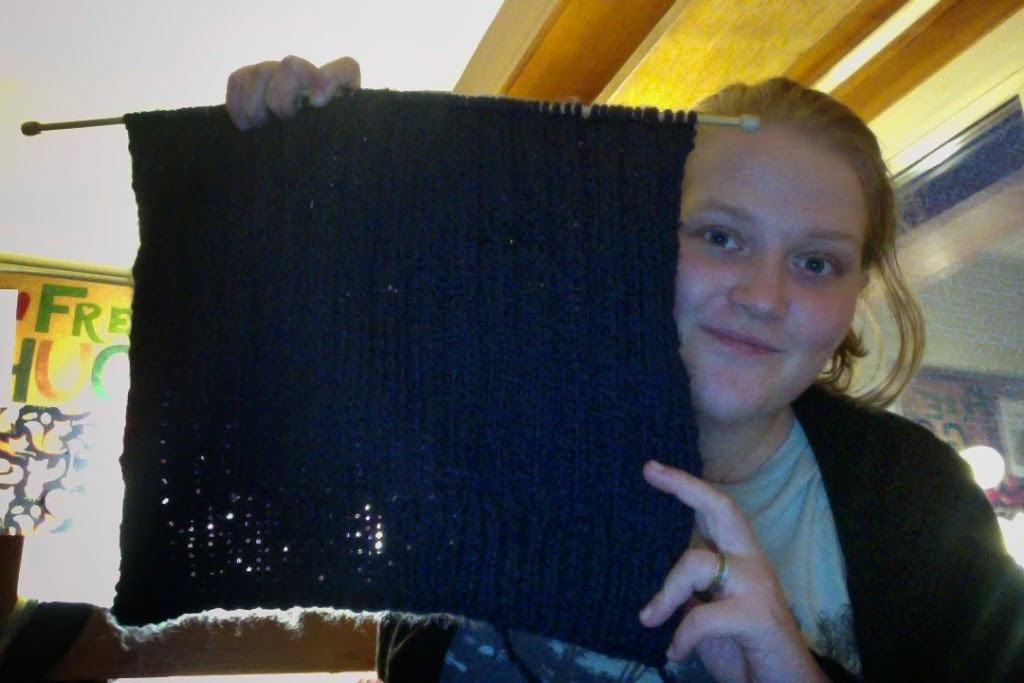 This immensely flattering photo was taken when I had pneumonia.
I didn't finish the sweater before New Year's, 2014, but I still consider it a success, though there was one somewhat fatal flaw…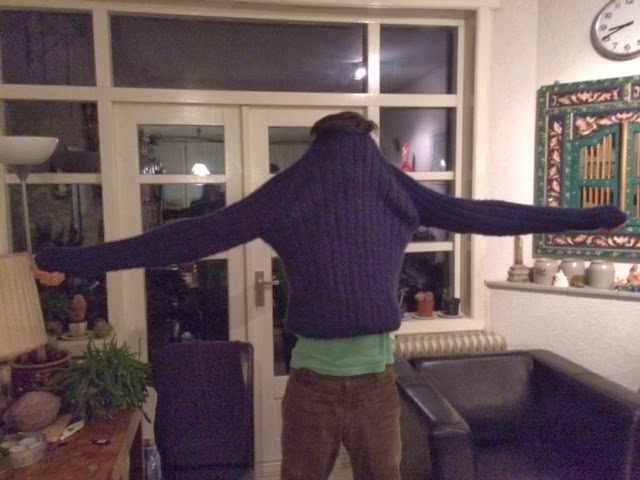 I didn't have my normal round-the-neck knitting needles, so I borrowed some of Ken's, and ended up making the neck of the sweater incredibly, hilariously too-small.
This picture kind of reminds me of Thomas the Tank Engine.
Oh dear.
At the time I was feeling quite disillusioned with knitting and decided to just finish of the neck as it had been before making the neckband, making it look just slightly unfinished.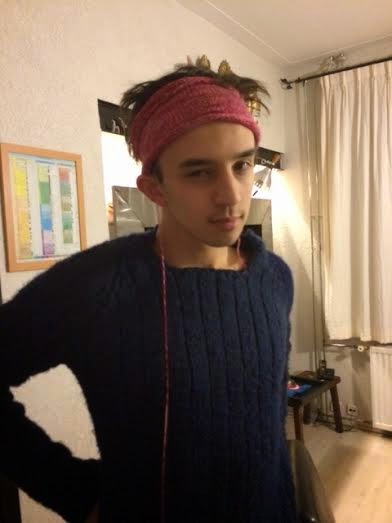 Or slightly more than slightly.
Dutch winters are quite mild, so he'll live.
If for whatever reason, you would like to recreate this sweater, this is the pattern I used. I found it very easy to follow for someone who had previously only knit hats and scarves. I do, however, recommend being a little careful in making the neckband. 😛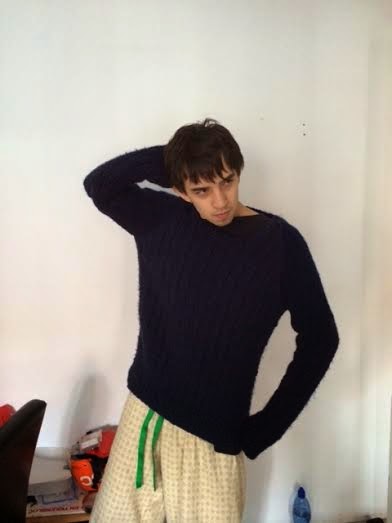 "Pose seriously for me!"