I spotted a pre-made wooden house at Michael's Crafts the other day for $4.99. Against my better judgment, I picked it up with the intention of turning it into a fairy house/night light. The process ended up taking a lot longer, and being a lot more complicated, than I expected, but here it is:
And here's how I did it:
Supplies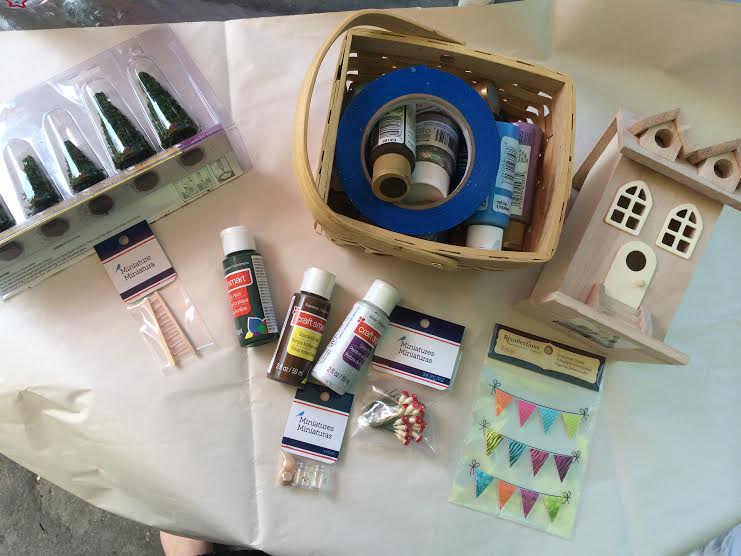 An inexpensive wooden birdhouse
Acrylic paint (I used several bottles I had left over from previous projects: brown, green, tan, purple, blue, and a sheer sparkle coat)
Painter's tape
Foam brushes
Optional decorations: moss, miniature trees, miniature mushrooms
Steps
1. Put painter's tape along the bottom of the house and paint the base.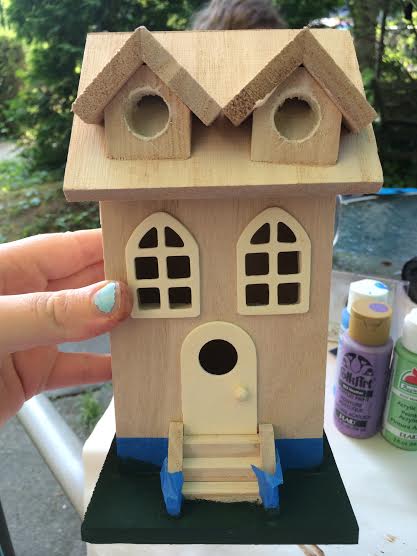 2. After letting the base dry, begin using the tape to section off other parts of the house. I next painted the body of the house a tan color. After letting it dry, here I am getting ready to paint the roof a dark brown.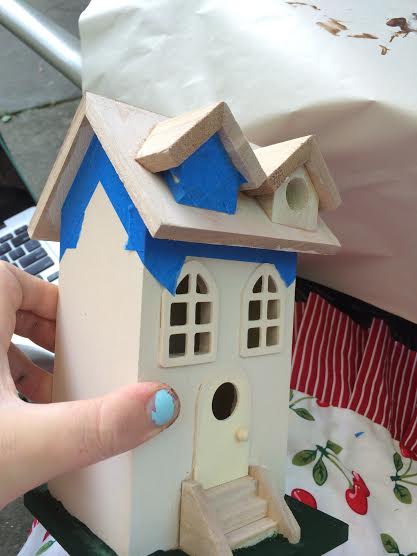 After letting the paint dry, I sectioned off the steps, windows, and doors to paint them in bright colors.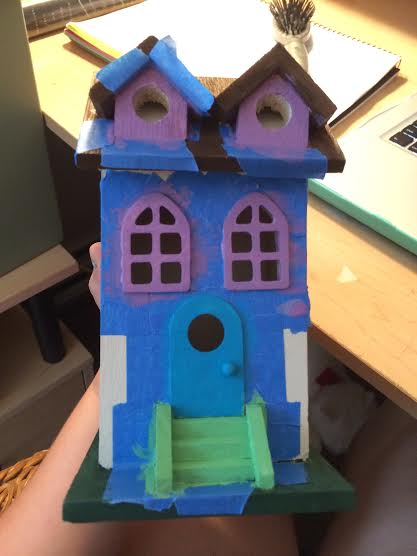 3. Next came the touch-ups. I suggest pressing the painter's tape down pretty hard before painting to minimize the work in this step.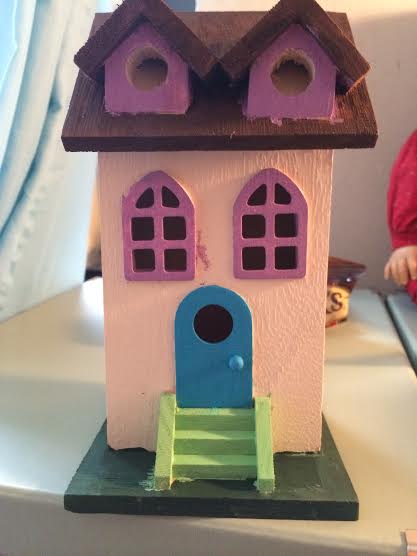 4. Next, I added a coat of glitter paint to make it a little more "magical."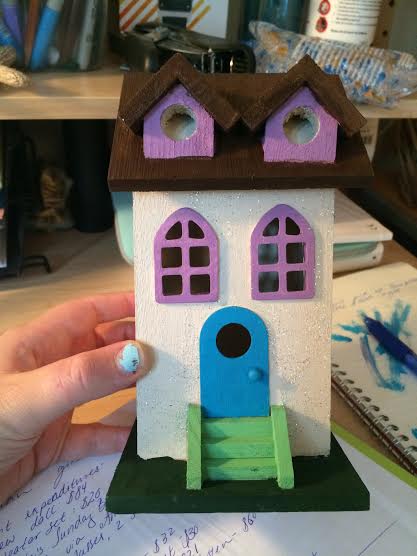 5. Time to add outside decor – I used a hot glue gun.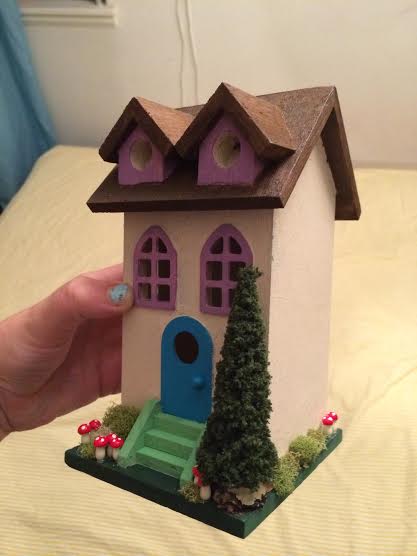 6. Now came the hardest step. I didn't think ahead before I started painting, and I assumed I could saw or drill some sort of hole in the back of the house to slip in a set of string lights (clearly, I know little about saws or drills). After letting the to-be night light sit around the house for a week or so, I ended up sawing off the back half of the roof so you can slip in an electric candle. I then coated the inside of the house in Mod Podge and put in a piece of wax paper to cover the openings of the windows and doors. After putting in the electric candle, this gave the house a lovely, soft glow.
The final product!