There's a big debate going on right now between a lot of my Facebook friends. It basically comes down to this: is the day after Halloween — the first of November — Thankful First or Pre-Christmas First?
My friend Maya is firmly in the "let's not forget Thanksgiving" camp. But as someone who didn't grow up with a strong tradition around Thanksgiving, I'm a little more lenient. To be totally honest, the Christmas feeling starts for me around mid-October.
Yeah, yeah, I know. Hate all you want — I just love Christmas, okay?!
But here in the Netherlands, we're a different conversation. Obviously, the Dutch don't celebrate Thanksgiving (though, actually, my home-city of Leiden was the temporary home of the Mayflower travelers). But we have another holiday which we celebrate in early December, called Sinterklaas.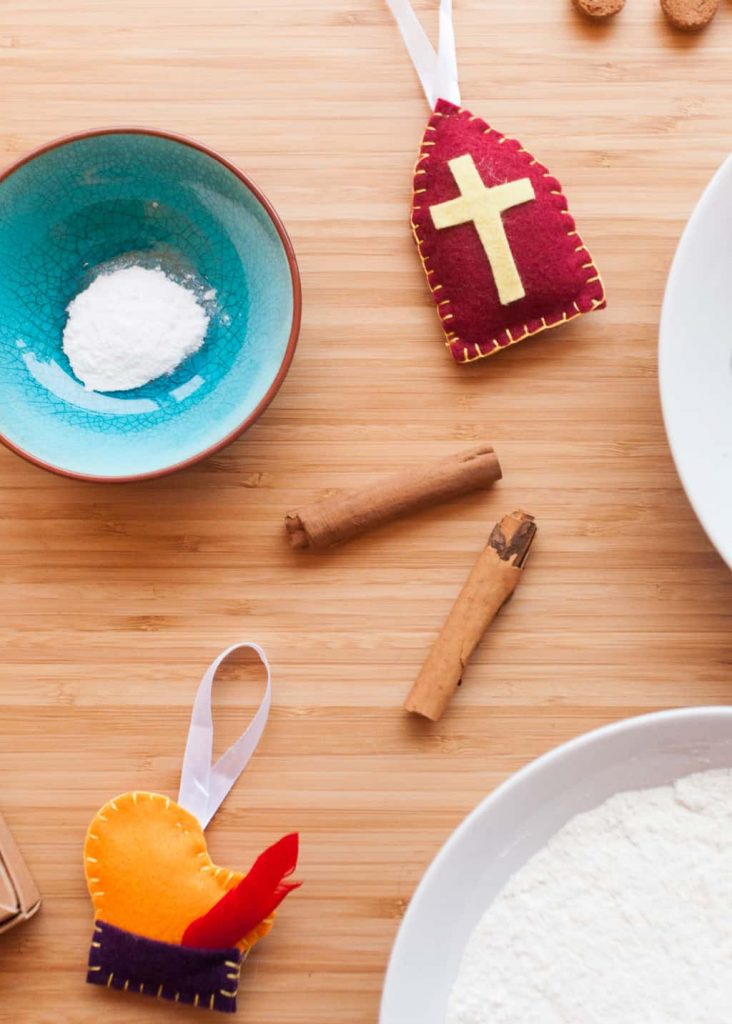 I grew up celebrating Sinterklaas, which is both the name of the holiday and the name of its central figure. Sinterklaas, the man (the myth, the legend) is the mythologized version of Saint Nicholas, the patron saint of children. Around mid-November, he comes to the Netherlands on a boat from Spain, and in the weeks leading up to December 6th, visits schools and hospitals. There's a news broadcast for children, covering his daily goings-on. In the weeks leading up to the holiday, children put their shoe by the fireplace and Sinterklaas comes to bring them a present. Then, on the evening of December 5th, Sinterklaas' helpers bang on the door and leave presents outside in a burlap sack.
By the way, Sinterklaas is clad in red and has a huge white beard. Sound vaguely familiar? He's actually the origin of Santa Claus.
Of course, growing up in America, the way I celebrated Sinterklaas was a little different. I put out my shoe in the days leading up to meeting Sinterklaas, and around early December, would go to the house of a Belgian neighbor, where Sinterklaas would talk to me (and each of the other children) and give me a present. But because Christmas is such a huge commotion in America, Sinterklaas slowly became less and less of a big deal in my family, and we stopped doing anything for it when I reached around sixth grade.
So when my boyfriend Ken started talking about looking forward to Sinterklaas this year, I didn't really know what he was talking about. It's a children's holiday, and we're in our mid-twenties… children-at-heart, at best. What was there to look forward to?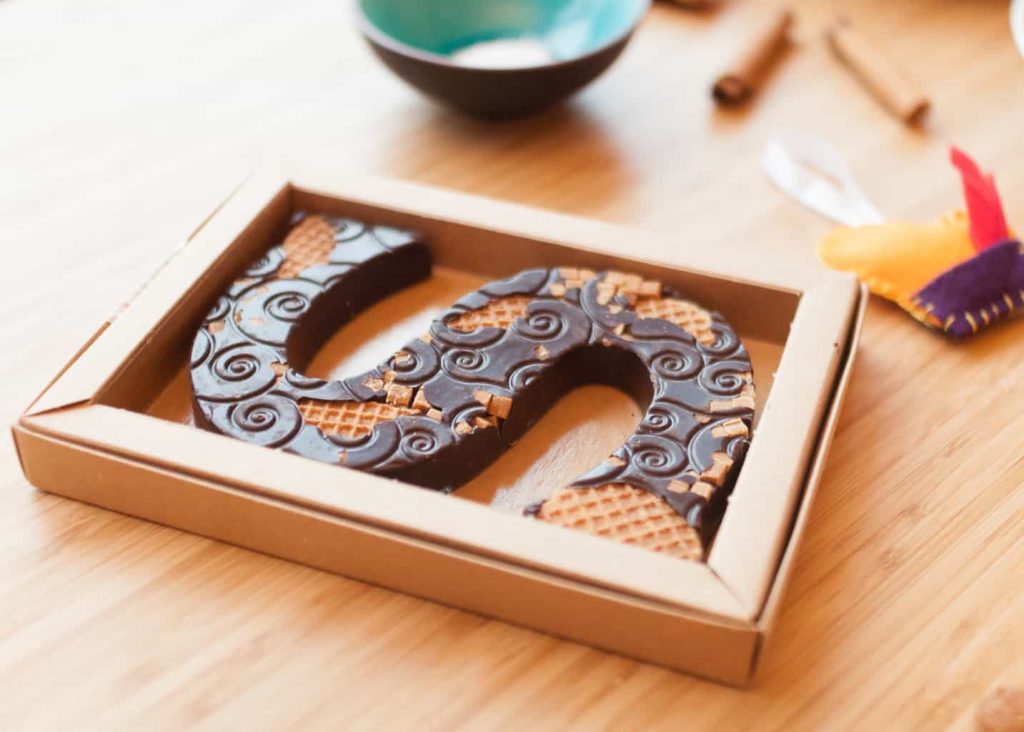 Well, it turns out that Sinterklaas is a huge deal here, on the same scale that Christmas is in America — and it took a trip into the city for me to believe it. Every grocery store sold the large chocolate letters that we used to get as kids, in everything from milk chocolate to salted caramel to stroopwafel-truffle (my choice this year). Pepernoten, nickel-sized spice cookies that taste a bit like gingersnaps, are available in every store, and even have their own store called "De Pepernotenfabriek" (the Pepernoten Factory) on the city's main street just for the season. There are also tons of marzipan treats in every shape — marzipan pizzas, marzipan piggie banks, marzipan vegetables (Ken brought home some marzipan potatoes last night). And, of course, in many of the stores there are special decorations for the holiday.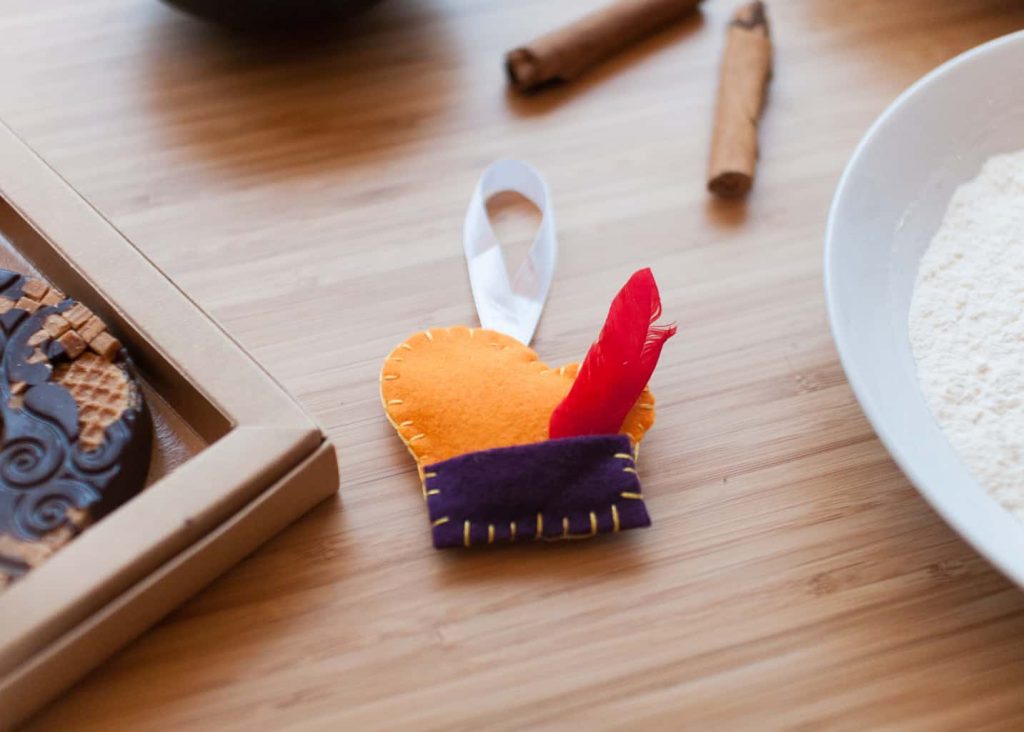 I was in awe. While I liked celebrating Sinterklaas as a kid, in recent years, my positive memories had been outweighed by the holiday's very offensive feature of a character called Zwarte Piet — Black Peter — who is usually played by white people in blackface. Every year, the debate around this character continues, with new alternatives being tested in different cities (this year, for example, Amsterdam is doing away with the characters in blackface, though the alternative is still subject to a lot of debate). As someone who grew up in America, I have always found this aspect of the holiday deeply shameful, and had a hard time celebrating the positive aspects of Sinterklaas with this in mind. I'm still have trouble finding that balance — an issue which will exacerbate when I have my own kids and raise them here. But seeing the treats, decorations, and celebrations in the city, I'm starting to understand why this holiday is so exciting and meaningful to many people — including Ken.
Since the Sinterklaas magic is starting to warm up my Christmas-loyal heart, I thought I'd try making speculaas, a spice cookie that's often had around this time of year. Speculaas is a thin, crunchy spice cookie, which often comes in a special shape like a windmill, person, or Sinterklaas himself.
I'm modifying a Dutch recipe today so it can be recreated for Americans. While I had access to speculaas spices, I'm recommending a spice blend from the Dutch Baker's Daughter today for those of you who don't. She recommends 8 parts cinnamon, 2 parts nutmeg, 2 parts ground cloves, 1 part white pepper, 1 part ground ginger, and 1 part cardamom.
Speculaas is traditionally made in a wooden mold to give it a beautiful shape, but if you don't have access to a mold like this, feel free to use a cookie cutter — I won't tell!
Ingredients
2 cups white flour
8 tablespoons butter
3/4 cup brown sugar
1 teaspoon baking soda
1 tablespoon speculaas spices (see the Dutch Baker's Daughter for how to make your own)
4 tablespoons milk
Instructions
Mix the dry ingredients (flour, baking soda, brown sugar, and speculaas spices) together in a bowl.
Add butter, then milk and knead until the dough has a thick, regular consistency.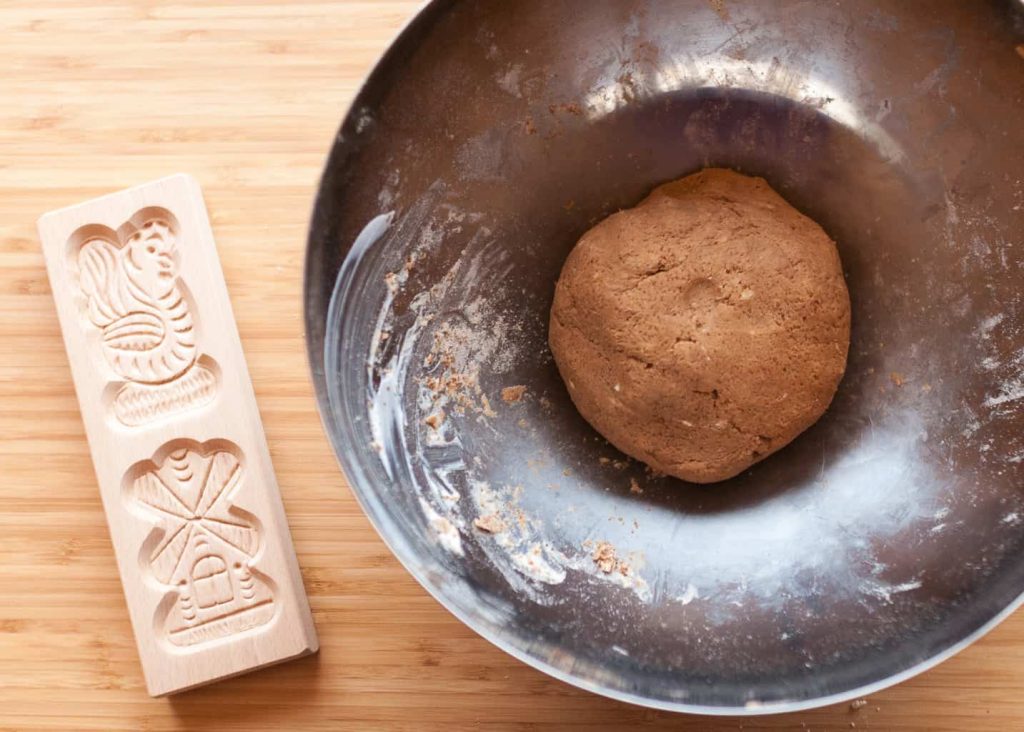 Let the dough cool in the fridge for a few hours.
If using a mold, sprinkle flour on the mold to prevent the dough from sticking. Take small chunks of dough and push them into the mold; then, using a knife, scrape of the excess on the edges. Flip the mold to get the cookie out, and place on a buttered tray. Make sure the cookies don't touch!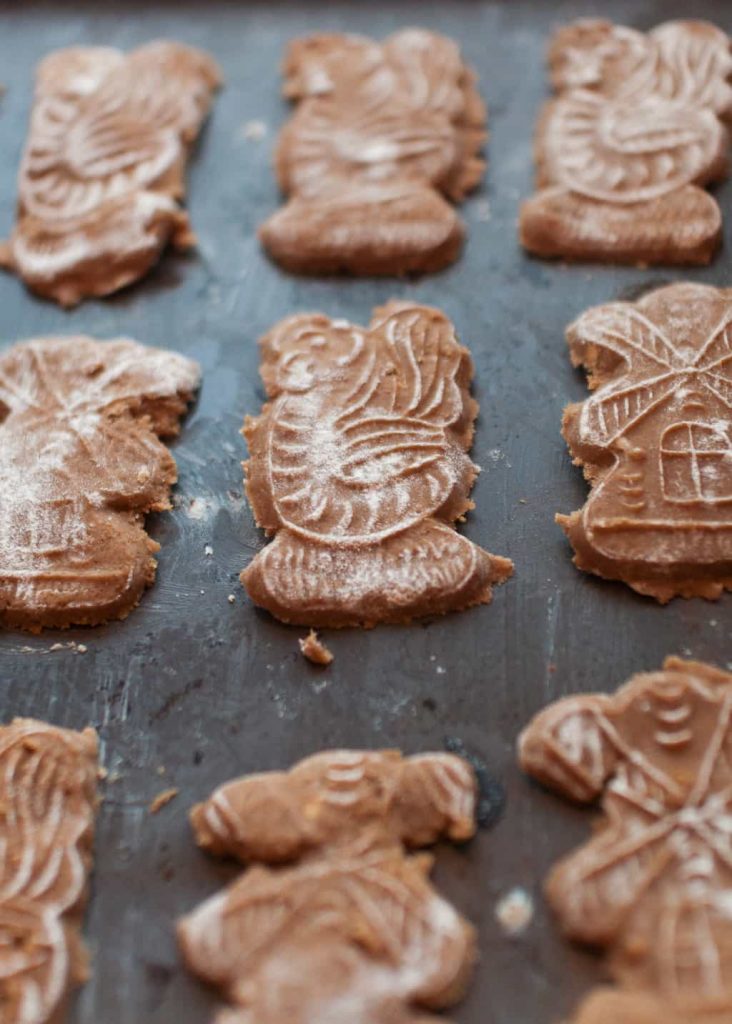 If you don't have a mold, roll the dough flat (to about 1/4 inch) and use the cookie cutters to cut out cookies. Place them on a buttered tray. Make sure that the cookies aren't touching each other.
Bake at 350° F for about 12-15 minutes, until the cookies are crispy and golden-brown.
Enjoy!