Like every blogger and/or twenty-something craft lover in the world, I'm obsessed with fall. Fall has the cutest clothes, the best foods, and the perfect weather: crisp and colorful. But my boyfriend, Ken, is less convinced.
"It's different in Holland," he told me ominously. "You'll see."
It took me about a week into September to find out what he meant. See, back on the east coast, fall is all about leaves and pumpkins, and fun holidays like Halloween and Thanksgiving. But here in the Netherlands, fall is the season of wind and rain, and they don't even have any holidays to get through.
Here, I made an infographic to demonstrate.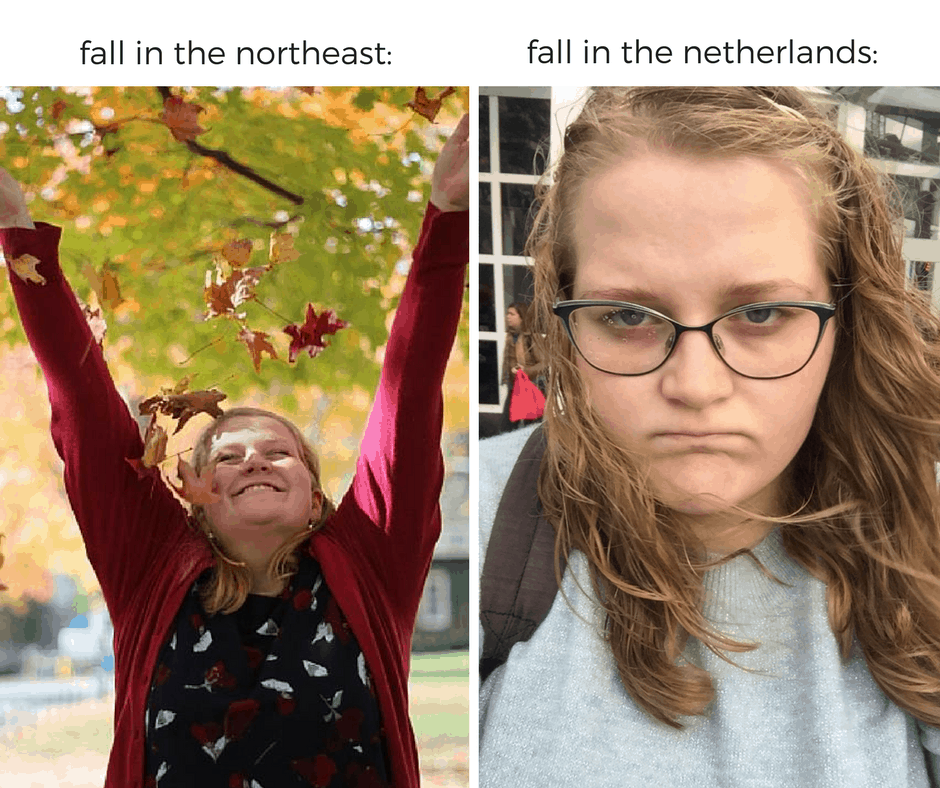 Are those raindrops or tears on my glasses? You'll never know.
My realization was made worse when I got bronchitis over the weekend. To me, hacking up a lung is enough reason to go to the doctor, but here in the Netherlands, the bar is a little higher. When I called, the doctor told me I would be fine and to call back if I started coughing up blood.
As you can see, Dutch life is treating me well.
But despite the Netherlands' greatest efforts, fall is my favorite, and I'm determined to make Ken feel the same. I've been baking breads and cookies, making fall decor, and I even hosted an indoor camping night to convince him. But I'll admit that, considering my cough, yesterday's attempt was as much for me as it was for him: making homemade apple cider.
Here's the recipe I used for how to make apple cider.
How to Make Apple Cider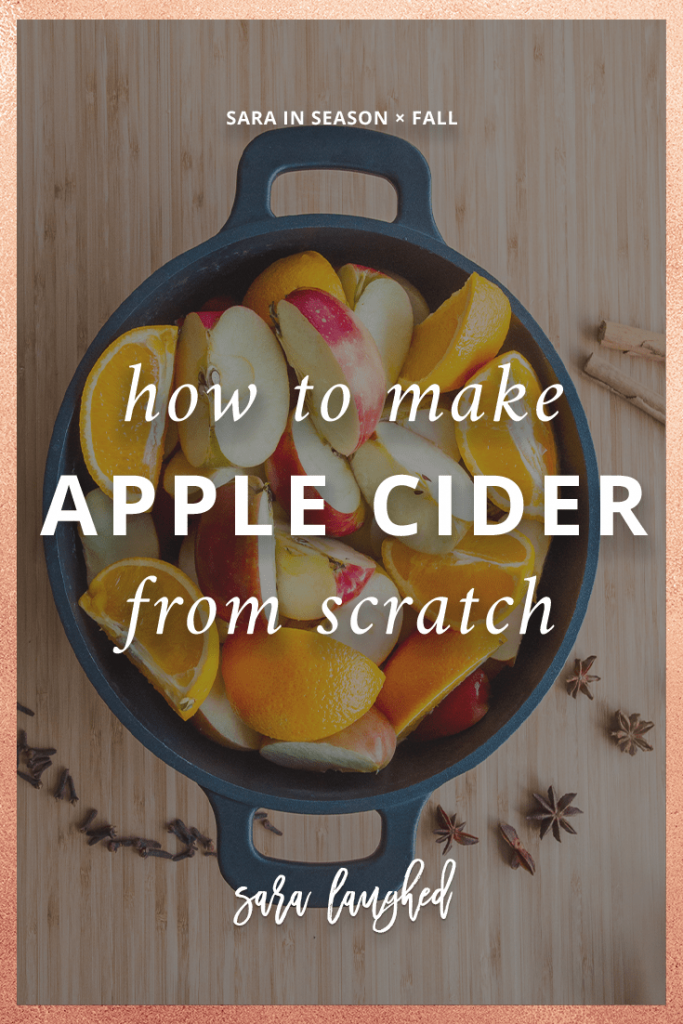 Ingredients
Makes about 1.5 quarts of apple cider
Prep time: 10 minutes
Cooking time: 3 hours
Difficulty: very easy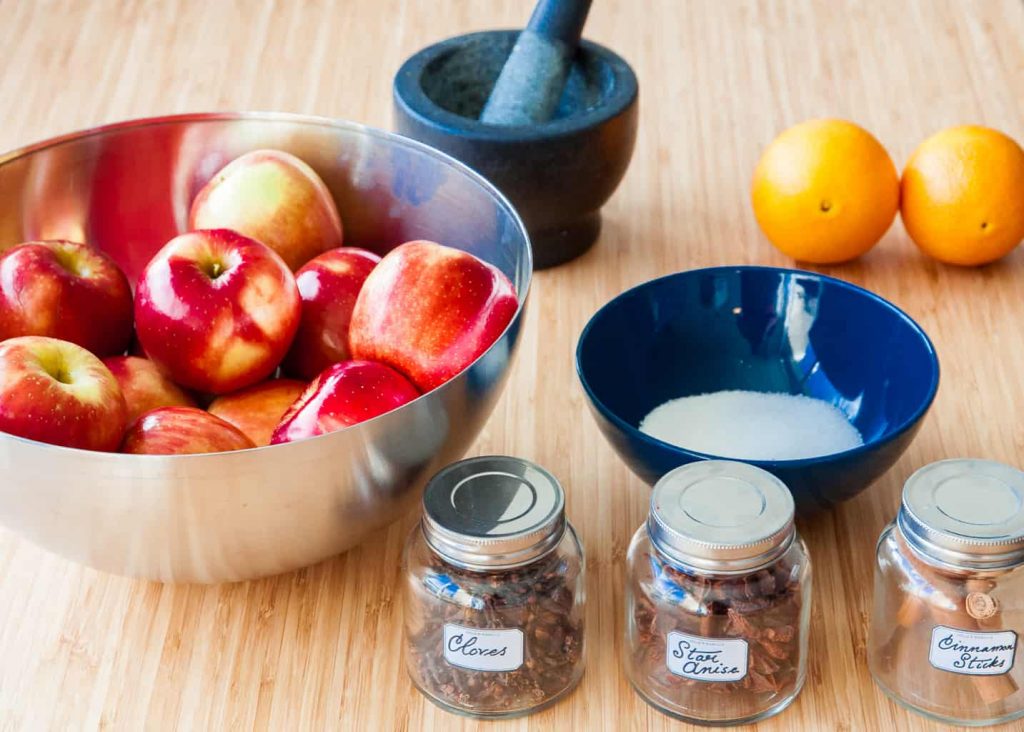 Ingredients for apple cider:
10 apples — try to get some from a few different varieties
2 oranges
1/2 cup of white sugar — many recipes call for more, but I prefer not to make it too sweet. You can always add more sugar to taste after it's done cooking
2 cinnamon sticks OR 1 tablespoon of ground cinnamon
1 tablespoon of ground cloves — we only had whole, so I ground mine myself with mortar and pestle
Optional: 2 star anise pods — this will give a mild licorice-like flavor, so if that's not your deal, opt out!
Water to cover the apples by about 2 inches
Tools needed to make apple cider:
Cutting board for cutting fruit
Knife for cutting fruit
Large pot for cooking cider
Sieve OR colander for draining cider
Cheesecloth, muslin, or clean linen to drain cider
Optional: mortar and pestle OR spice grinder if grinding spices yourself
Instructions for how to make apple cider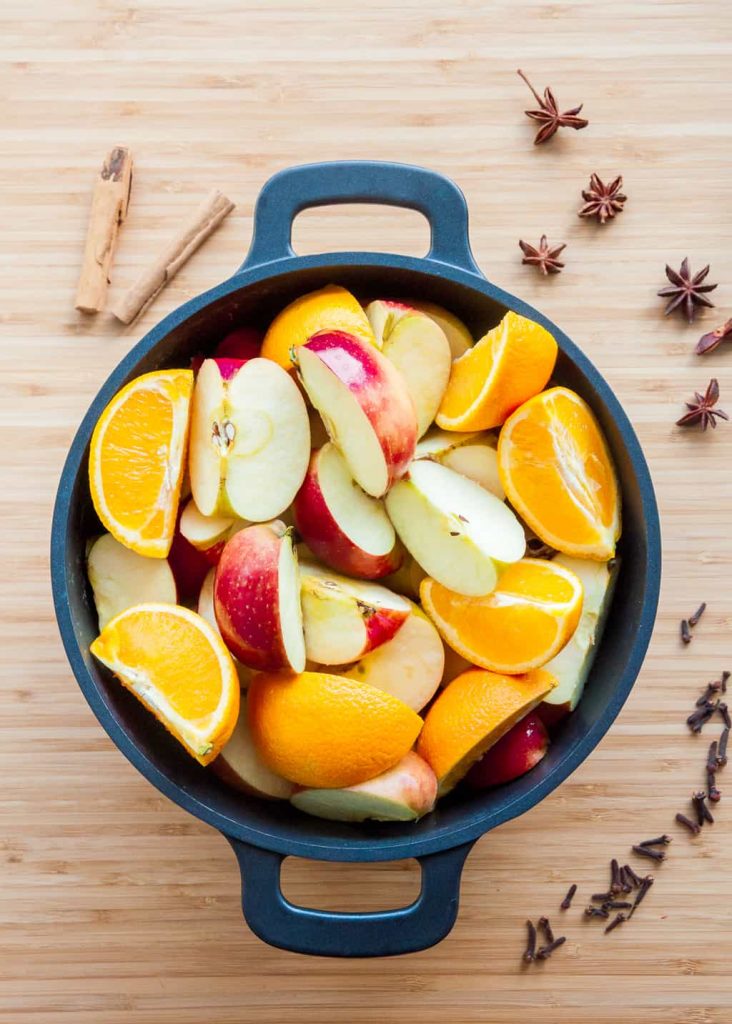 Chop apples and oranges into quarters and put them in a large pot. Add water to the pot until the water is about two inches above the apples and oranges. I found that the apples had a tendency to float, so hold them down as you fill up the pot with water to make sure you get the right amount.
Stir in sugar, and add the cinnamon and cloves. Set on the stove and boil for one hour uncovered. The house will start to smell like apple pie, and you'll notice that the apples take on a softer, faded color as they cook.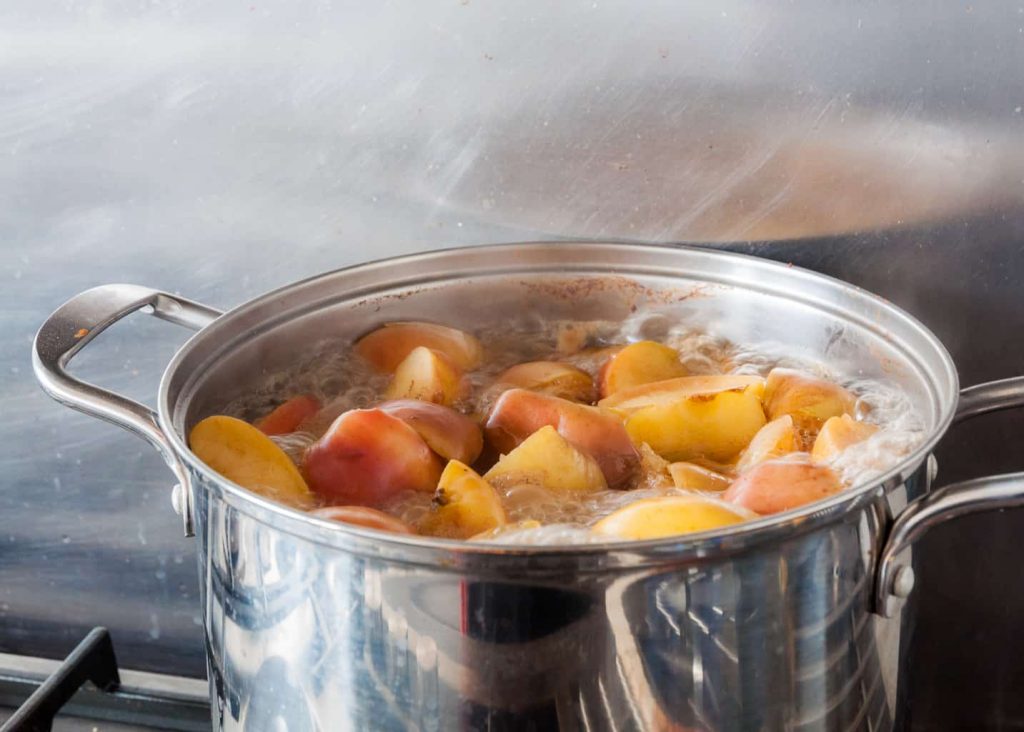 Cover the pot and simmer for another two hours.
Once the cider is done simmering, turn off the stove. Now it's time to drain the cider. You'll do this twice — once to get out the apple and orange slices, and a second time to get out any pulp. The first time around, pour the cider through a sieve or colander into a second container. This may take a while, so feel free to stir the apples and oranges around to speed up the process and get any liquid through.
Once the cider has drained, compost or throw away the left over apples and oranges. Now take a clean linen or cheesecloth and line a sieve or colander with it. Pour the cider through. Again, it may take a while for the cider to get through the cloth, especially as pulp starts to build up on the cloth.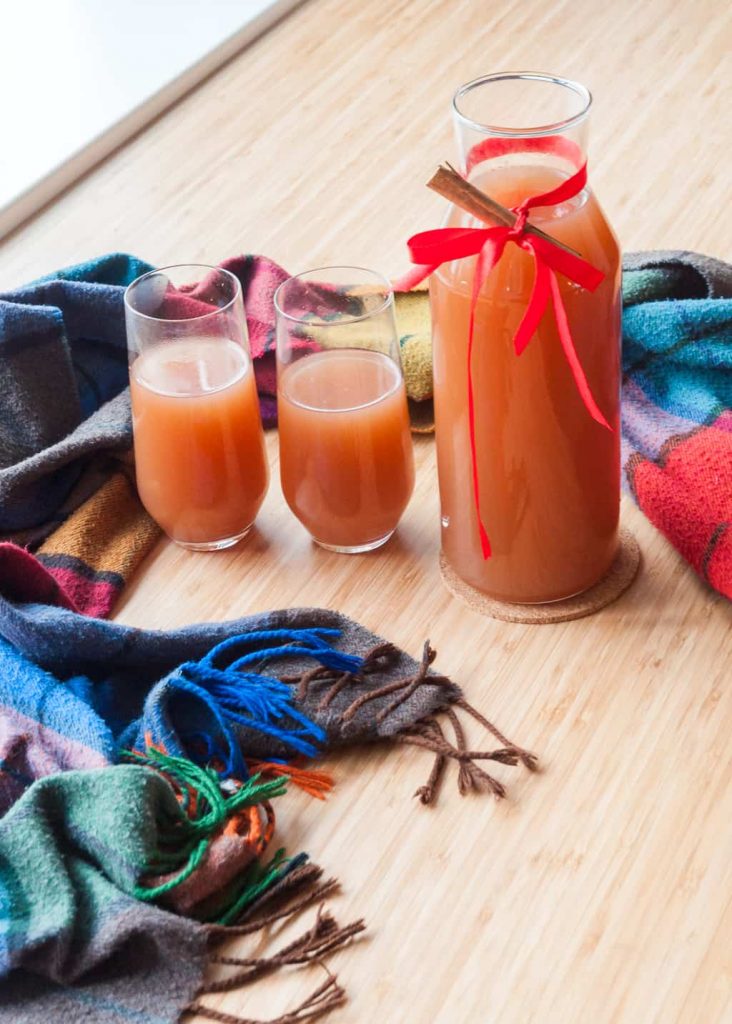 That's it! Let the cider cool in the fridge or drink it hot. If you want it sweeter, you can always add more sugar.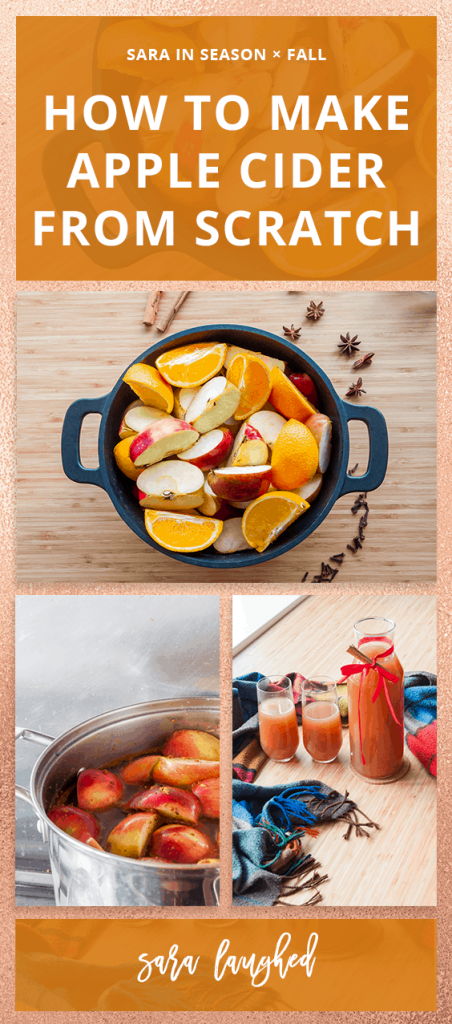 I hope you enjoyed this recipe — if you use it, please comment below and let me know how it went! And while you're at it, I'd love to hear your favorite fall recipes or traditions. Help me convince Ken that fall is the best in the comments!