Welcome to the seventh day of Blogmas with Sara Laughed, where I'm blogging every day 'til Christmas Day. Head over to my Blogmas calendar to see the full collection, or click on the gift tag below!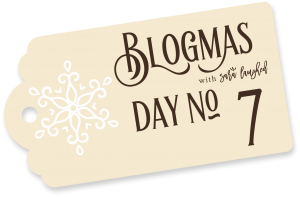 In some ways, Ken and I are very different. He's an introvert and I'm an extravert; he's into computers and programming, while I love art and languages. We're from different cultures and grew up in different countries. Whenever my friends ask about if it's hard to get past these details, I always say no. But there is one thing.
Ken is allergic to Christmas trees.
I love Christmas. If I could physically become any one holiday, it would be Christmas. For me, a big part of my favorite winter memories is the smell of the Christmas tree, and the sounds of a crackling fire. But for Ken, a Christmas tree just brings congestion and headache. So, this year, we got a fake tree, which left me to think of some other creative ways to bring natural elements into our holiday.
I've mentioned some of those on the blog before, like the dried citrus slices and the apple cinnamon ornaments. But one of the things I was most eager to try in terms of holiday decorating this year was minimalist wreaths, made from branches that wouldn't break Ken out into hives.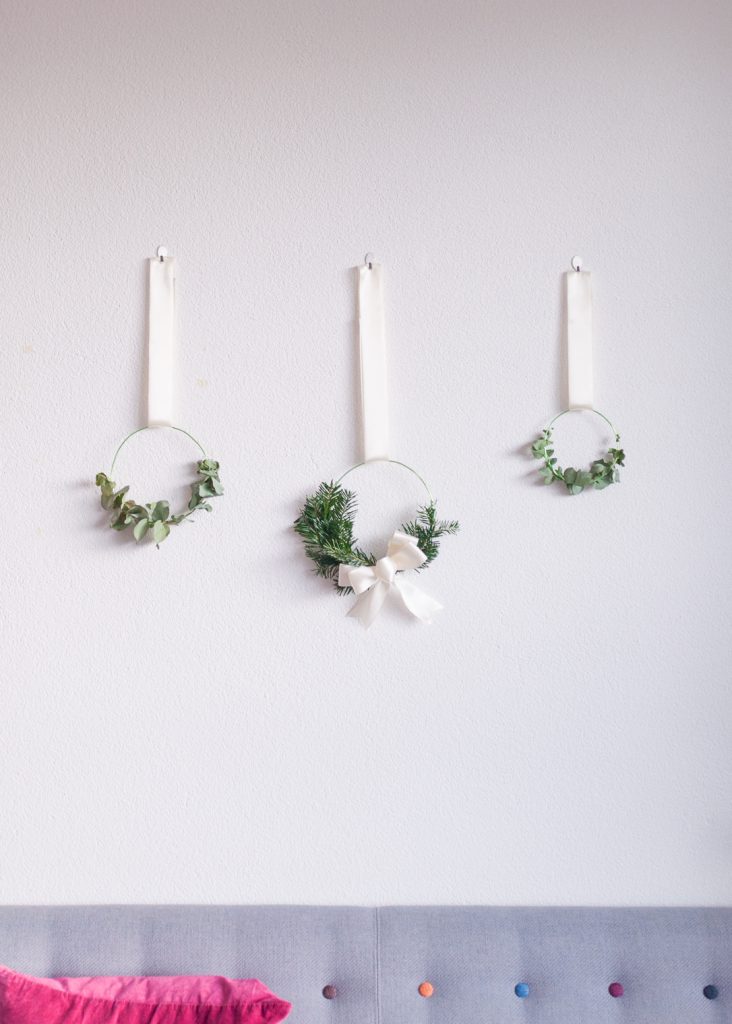 For this tutorial, you'll need the following:
Aluminum wire (you can also sub wooden embroidery hoops in different sizes if you prefer)
Fresh greenery — I used pine and eucalyptus
Floral wire
Ribbon
Wire cutters
Scissors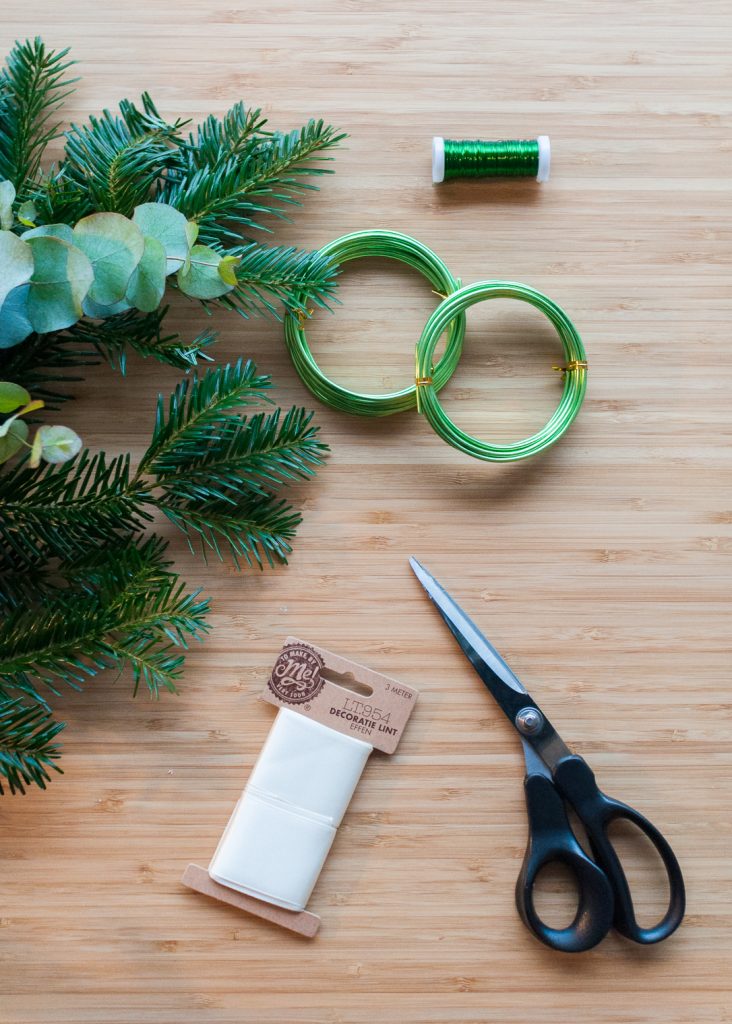 First, using your aluminum wire, make a circle the size of your intended wreath. Cut the wire and twist the ends around each other. You can use an overturned bowl as a form to make the hoop more round, or just do it by hand. If you're using wooden embroidery hoops, you can skip this step.
Make as many hoops as you want to have wreaths. I made three in different sizes.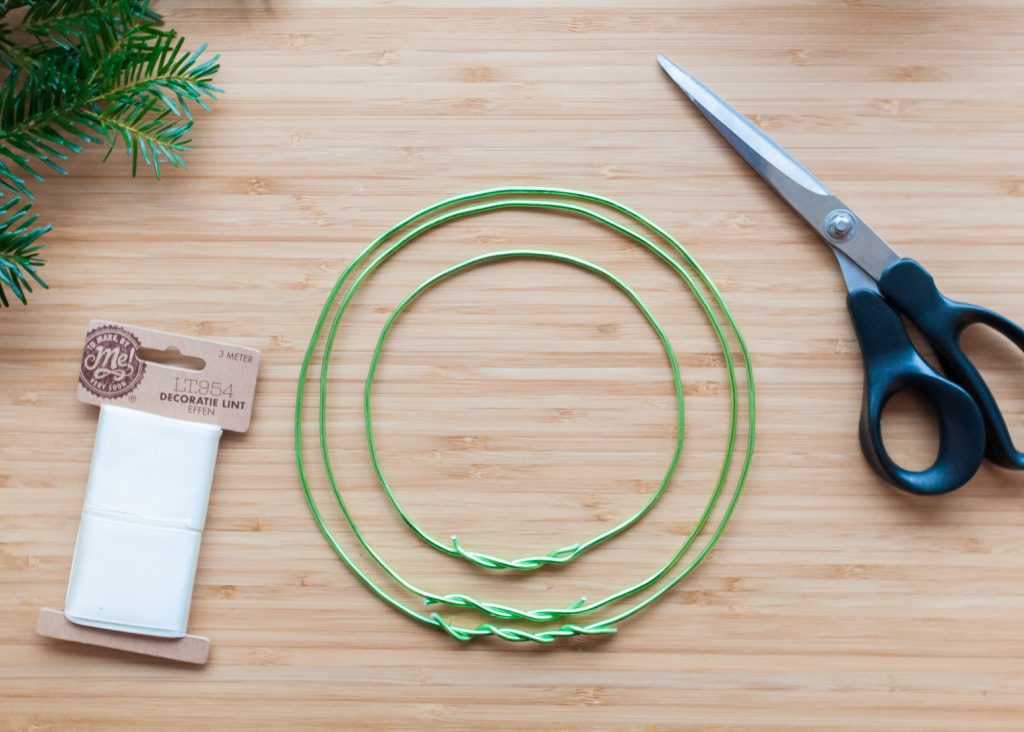 Next, cut some greenery sprigs and attach them to your wire hoops using the floral wire.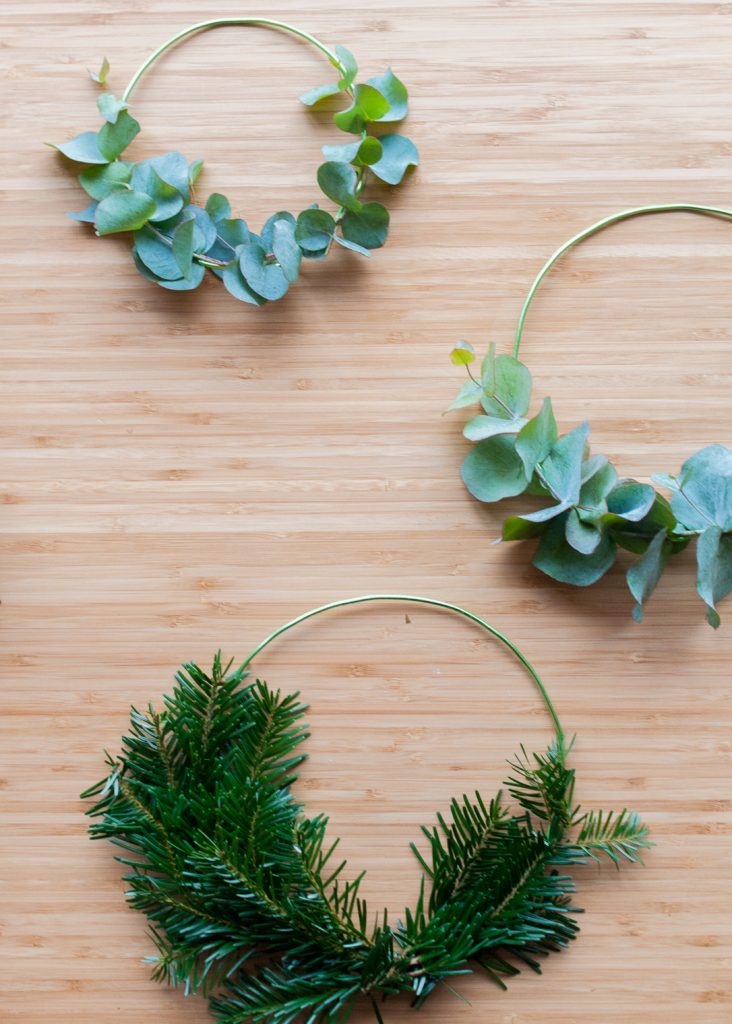 When you're pleased with the fullness of the wreaths, you can optionally add a bow with the ribbon, as I did for my largest wreath. I made a bow using this tutorial.
Next, use the ribbon to hang the wreaths. I hung up three hooks on the wall so that the wreaths would be an equal distance from each other, but I wanted to create some visual interest by hanging them at different heights. Feel free to experiment a little and see what looks best!
You can close the ribbon loops by either hot gluing the ends together (if you do this, make sure that the ends are overlapping, rather than meeting end-to-end) or by pinning them together. You can hang these on a rod, or (as I did) do a cheap workaround and puncture the ribbon so it hangs from a hook.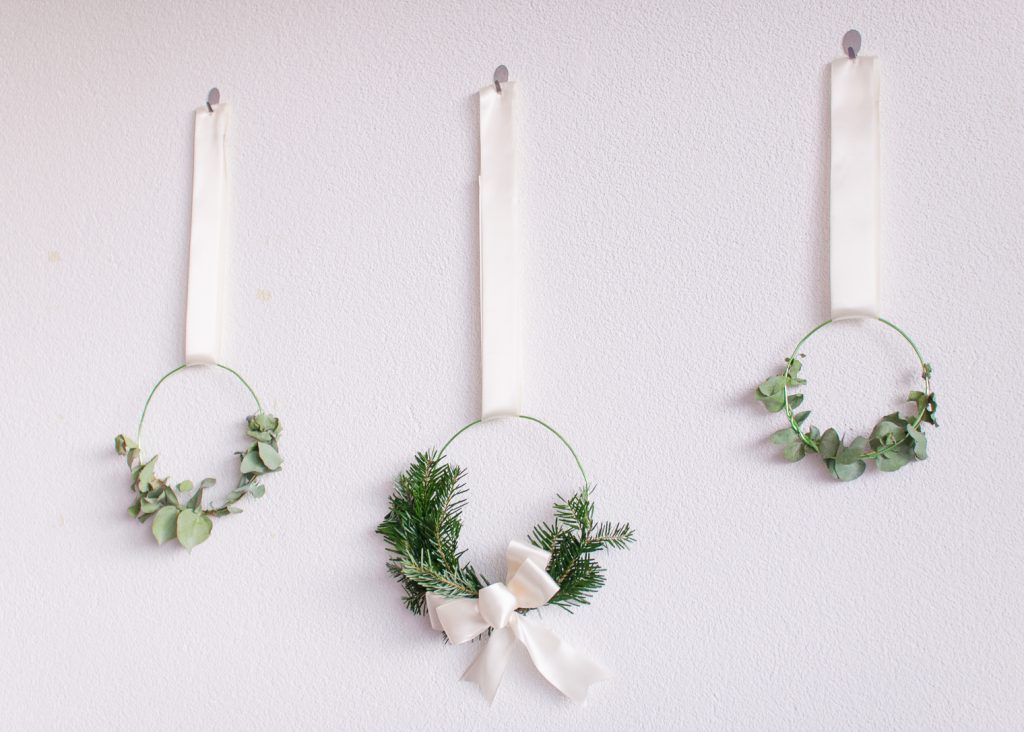 That's it! Easy and inexpensive.
Are you making any DIY holiday decor this year? Let me know in the comments, and be sure to link any tutorials to me so I can see how you made yours!