If you didn't know already, I love fall.
I love the beautiful changing leaves…
I love the pine cones and needles everywhere.
I even love the ridiculous, colorful gourds that seem to populate every table and doorstep in New England.
I'm home right now, so I have the perfect opportunity to soak up as much of the fall season as I can. As a result, I have a list of all the things I want to do this season, before the cold goes from nip to bite, and the leaves go from red to… well, dead. I've never written down my list before – it's always been more of a feeling than a plan – but today I'm putting it in writing to share it with you! Some are things I've done already, some I've never done in my life. Here's my fall bucket list!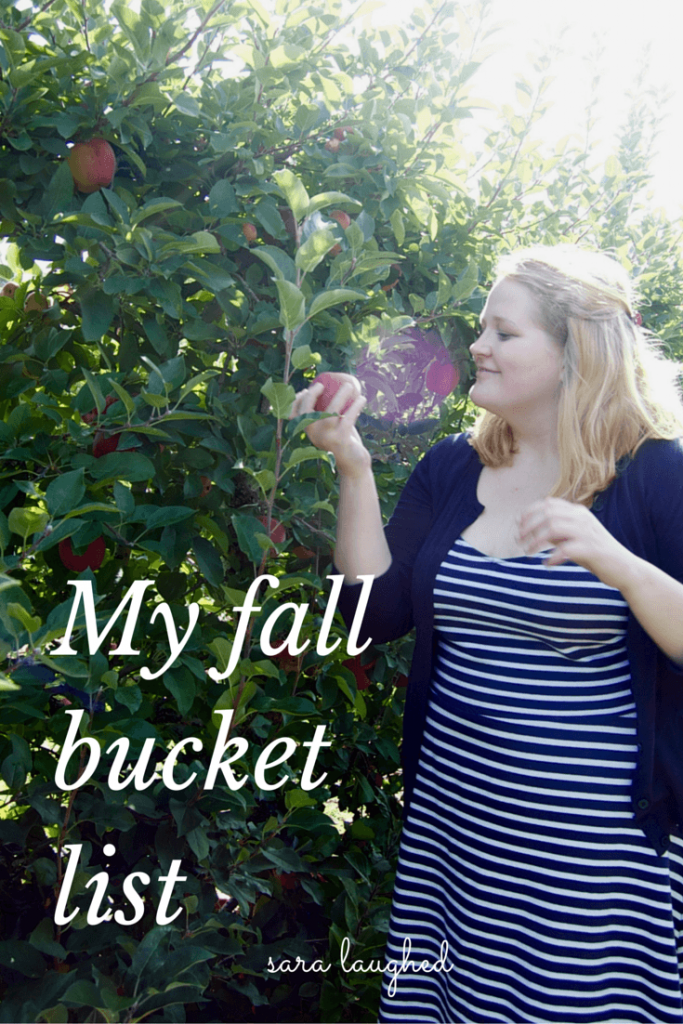 1. Go apple picking. I just did this this weekend! My friend Maya and I went to a local apple orchard together and picked tons of different kinds of apples. The weather was perfect for it and we had a lot of fun!
2. Pick pumpkins, too. Maya and I did this as well, on the same day. The pumpkins had already been picked for us, but we each got to choose one and take them home. I'm taking mine home for my brother, who enjoys emptying out pumpkins.
3. Roast pumpkin seeds. I've never done this before, but it seems like a great thing to do with the leftover seeds, and I always find them delicious! This recipe looks easy enough for a novice like me!
4. Bake a fall pie, like pecan, apple, or pumpkin! I'm still learning how to cook, but I've always been fairly adept at baking. We don't bake much in my house (mostly because we always eat it up right away), so I'll wait until my brother is home from college and make it a special occasion.
5. Take a walk around town to enjoy the rich fall colors. I love to go on walks. Now that the leaves in my hometown are changing, I like to even more!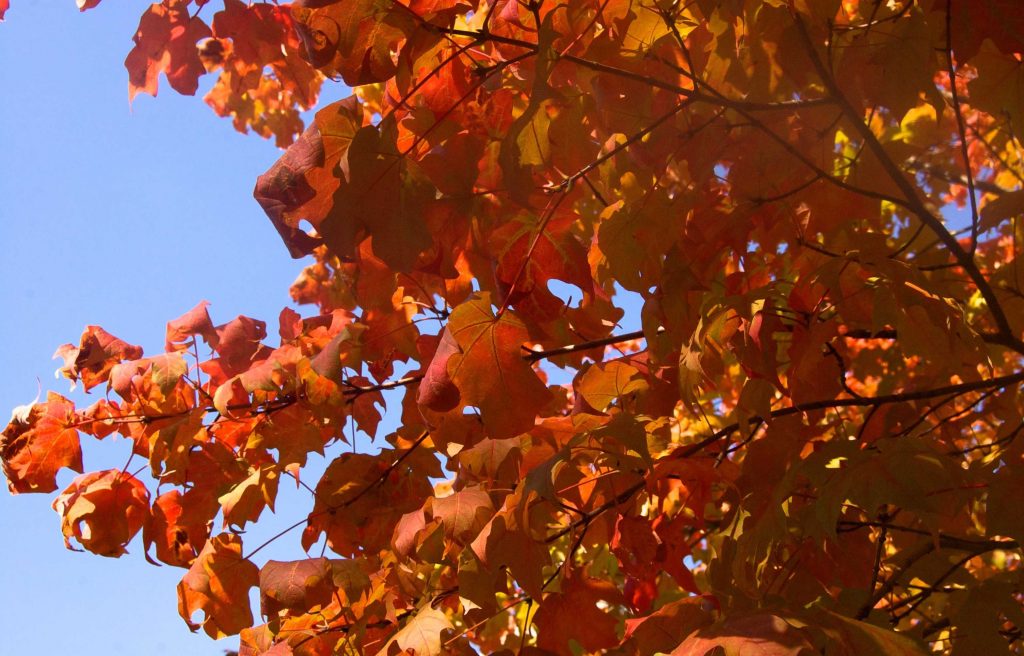 6. Go on a fall "road trip." My dad and I recently drove up to small town on a major river nearby. Seeing the foliage change along the bank was so beautiful!
7. Learn to make butternut squash soup. Now that I'm home, I'm learning how to cook. Making butternut squash (or acorn squash… or any kind of squash!) soup is a great skill with a delicious reward. Maya has a recipe she's willing to lend me!
8. Indulge in fall crafts. I love seasonal crafts, from fall flower crowns to these autumn flower jars I tutorialed a few days ago. I'll be keeping it up all season long until my annual knitting frenzy starts again!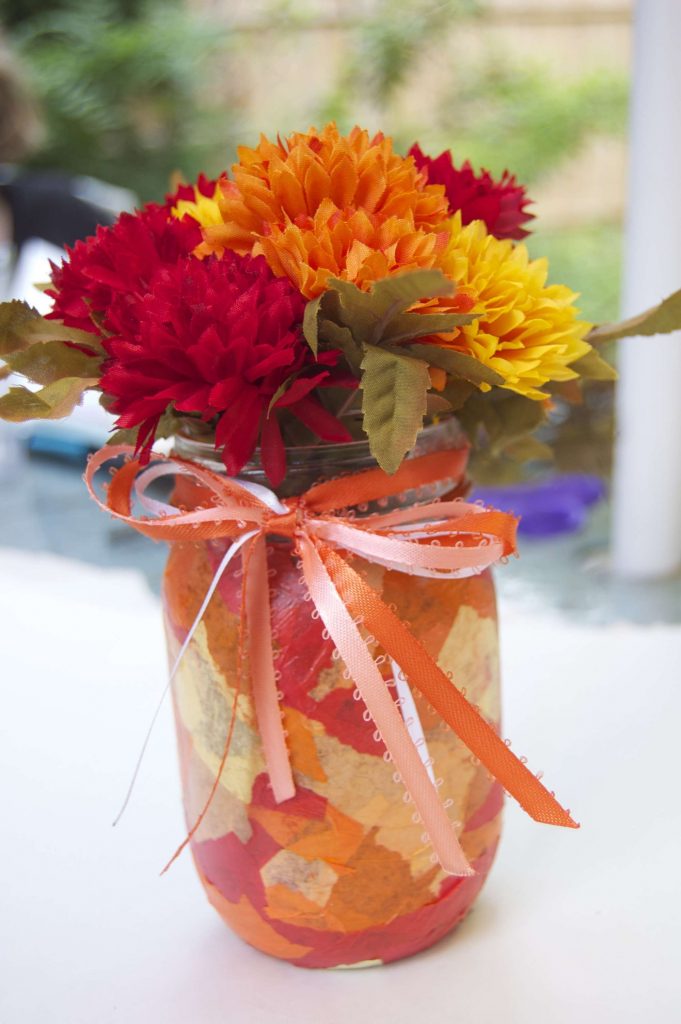 9. Do a fall photo shoot. Photography is so fun, and I'd love to take some beautiful seasonal ones for this blog and just to hang on to in the future. I may have something with a friend lined up for next weekend, and when Ken comes to visit I hope we'll take lots of photos of our adventures, too!
10. Cozy up with a book and some tea. Not seasonal, but necessary. Now that I have more time at home, I'd love to spend time reading. Austen, here I come!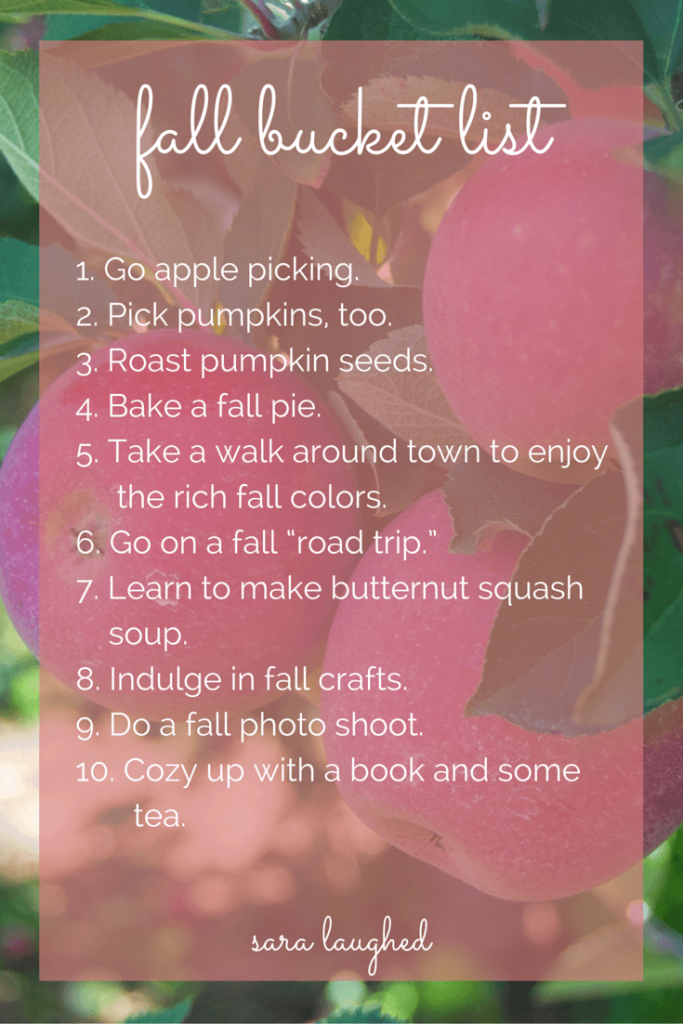 That's my fall bucket list! How about you – what will you be up to in the coming weeks?