I was woken up this morning by the blaring sound of a fire alarm. I had missed the dorm introduction session, explaining what to do when this happened, so I followed my instinct and left the building immediately without keys or shoes (deja vu, huh?). It was, as it often is in England, cold and wet outside. I stood with a group of other students, shivering and giggling, and they crowded in front of me so the fire chief wouldn't reprimand me for standing outside in bare feet (something we had apparently been warned against). My feet still sting from the cold, so let me tell you, it's not a mistake I plan on making again.
This week is Fresher's Week, a sort of college orientation with a lot more drinking (or, at least, a lot more official, university-sponsored drinking). I've been all over the place this week, running from inductions to dinner invitations to parties. This definitely has its advantages, in that I'm meeting many people and making some real friends. It also means that I'm generally tired, and really not looking forward to starting my work today. (Thus the procrastinatory blog post.)
As the social aspect of term begins, so does the academic. I met with my primary professor for the first time yesterday morning, on a beautiful Fall day near the center of town. I was scared out of my mind before the meeting, preparing by poring through a book I accidentally stole from my college library. (I wasn't sure how to check it out, but I'll return it soon!) Luckily, the meeting went well, and the professor was very nice. I have my first assignments and reading lists now, and I'm quite nervous to turn in my first paper, since it's been many months since I last wrote one (American semesters end in May). My essay topics this week are the characteristics of Hebrew biblical narrative, and the Ontological Argument. At this point, I almost doubt my own ability to actually sit down in a library and work, since I've been flitting around from excitement to excitement for the last few months. Luckily, I'm doing my best to bring both some good old-fashioned Dutch grit and Elle Woods-American enthusiasm to the table, which I'm sure will do me good even as I get distracted.
I've also been exploring the city in my free hours in the morning. It's so beautiful in Oxford, and the longer I'm here, the more I'm able to see that.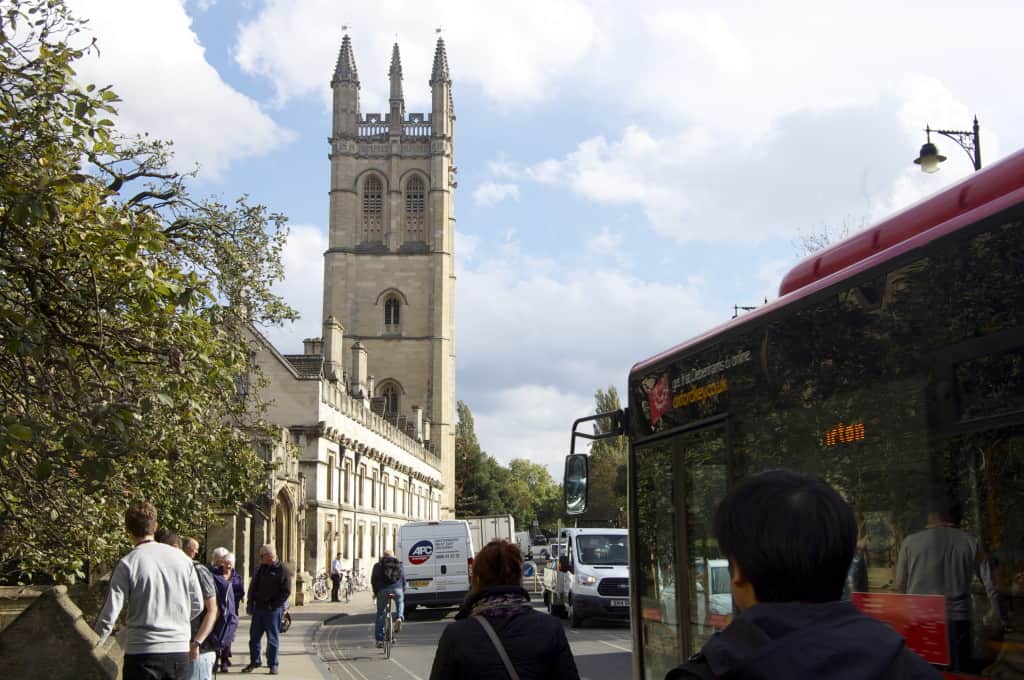 Magdalen Tower.
In my first few days here, I was focused on getting settled, finding things like plates and sheets for my new home. Now that I have a better feeling for where things are located, I have the chance to wander and explore, taking in the feeling of Oxford in the Fall. I've risked looking like a tourist for the last few days, walking around with a clunky camera around my neck so I could give you a feel for my new home city. I hope the pictures can give you a little window into what my life here is like.
We'll start our poorly-orchestrated virtual tour on High Street, one of the biggest streets in Oxford. Along the way are many churches and gates to individual colleges. If you begin at Magdalen College, you can see part of their famous Deer Park.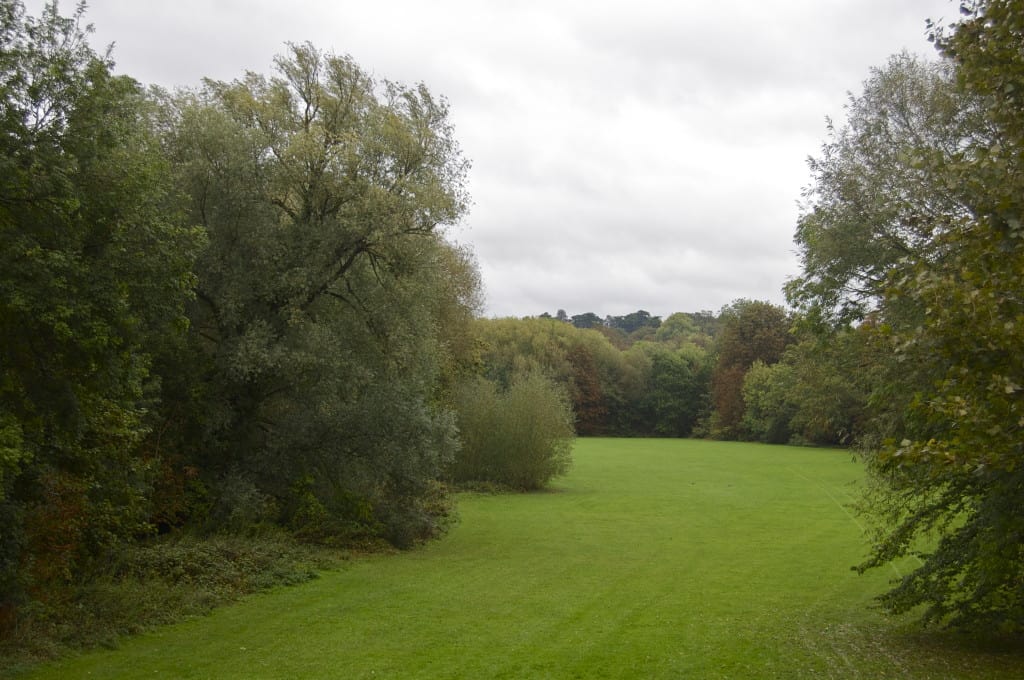 Next to that is a river where you can rent boats for punting.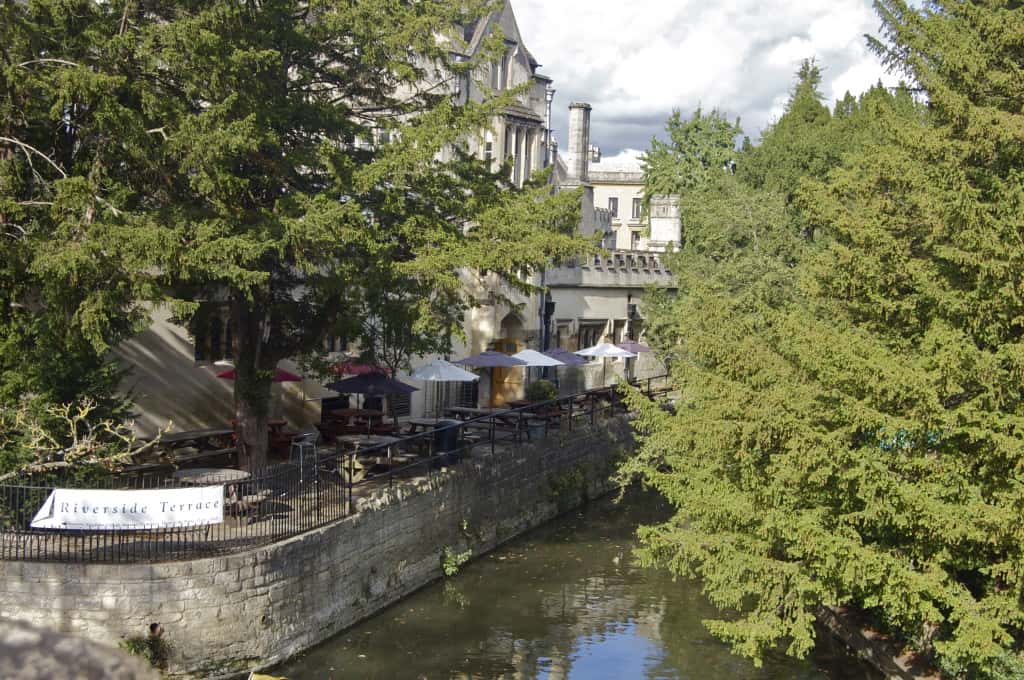 Magdalen College also has a famous tower, shown above. If you keep walking along that street, you get a view of the kind of shops it holds: many restaurants and tourist shops. This café hosts high tea, and I may get a few fellow foreign students to dress up with me and go along some day soon (as I haven't been brave enough to go in alone yet).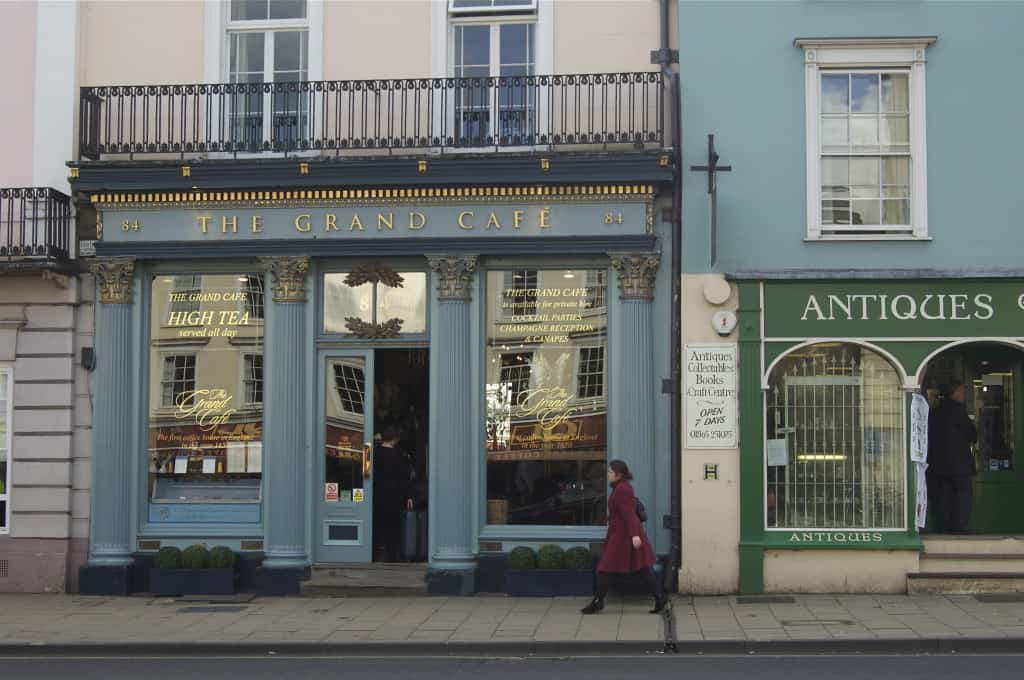 As  you keep walking, you can take a sudden right in an unassuming narrow street and enter campus. There is yet another old café here where they also serve tea and have a ban on electronics from 12 to 2 PM (to 'preserve the experience of others'). This place tends to fill up with graduate students and professors as the afternoon goes on.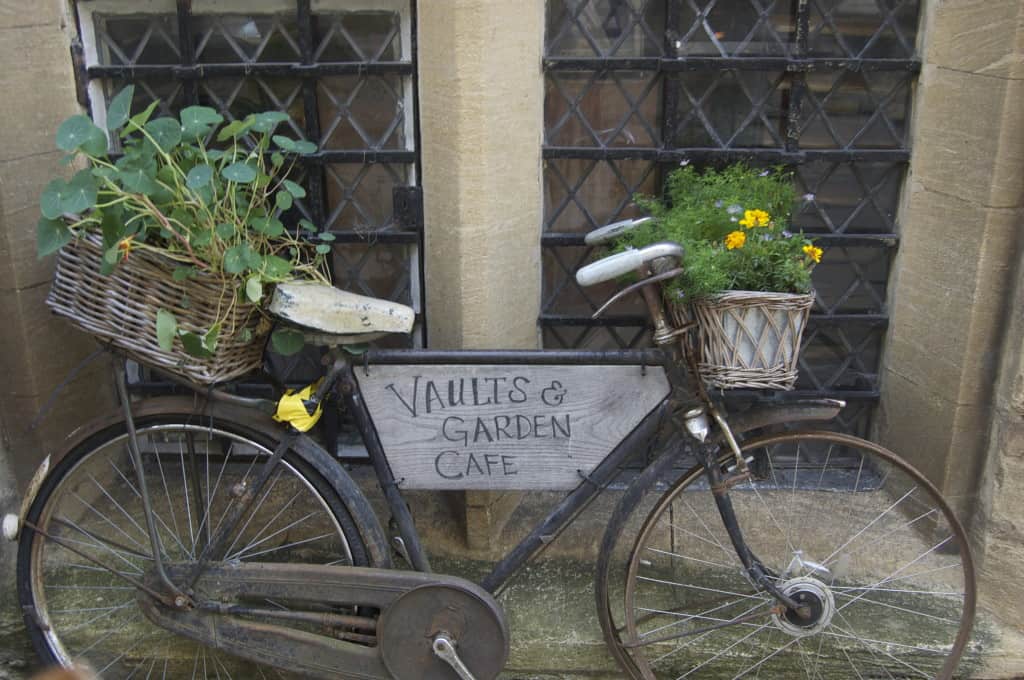 Right across the cobblestone road is the Radcliffe Camera, which is part of the Bodleian Library and houses its history section.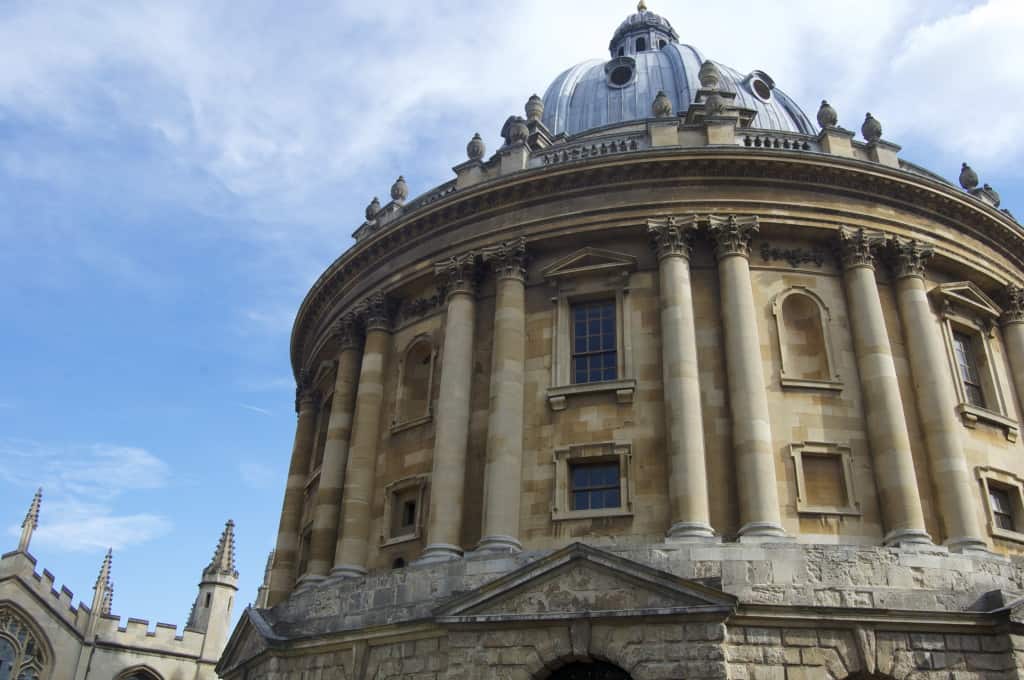 Walking along, look right and you will see this famous arch over Oxford street. This is a popular filming location for shows and movies, and many incoming and recently-graduated students pose under the arch for their parents. Including me, though I've spared you from that picture.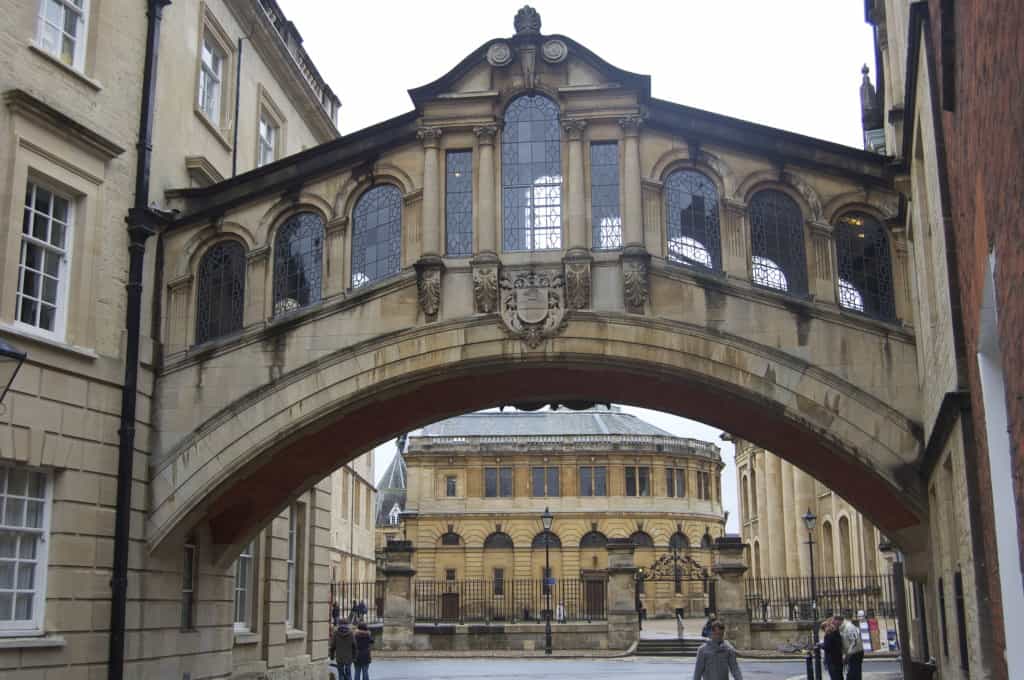 If you wander through the streets in that area streets, you have the chance to see many bits and pieces of individual colleges.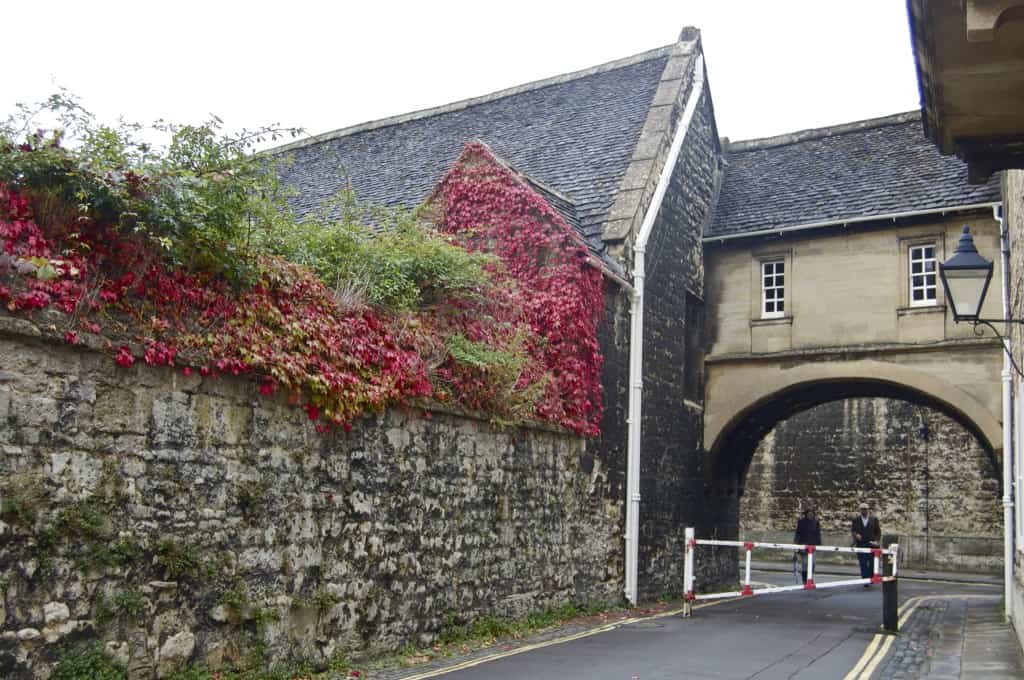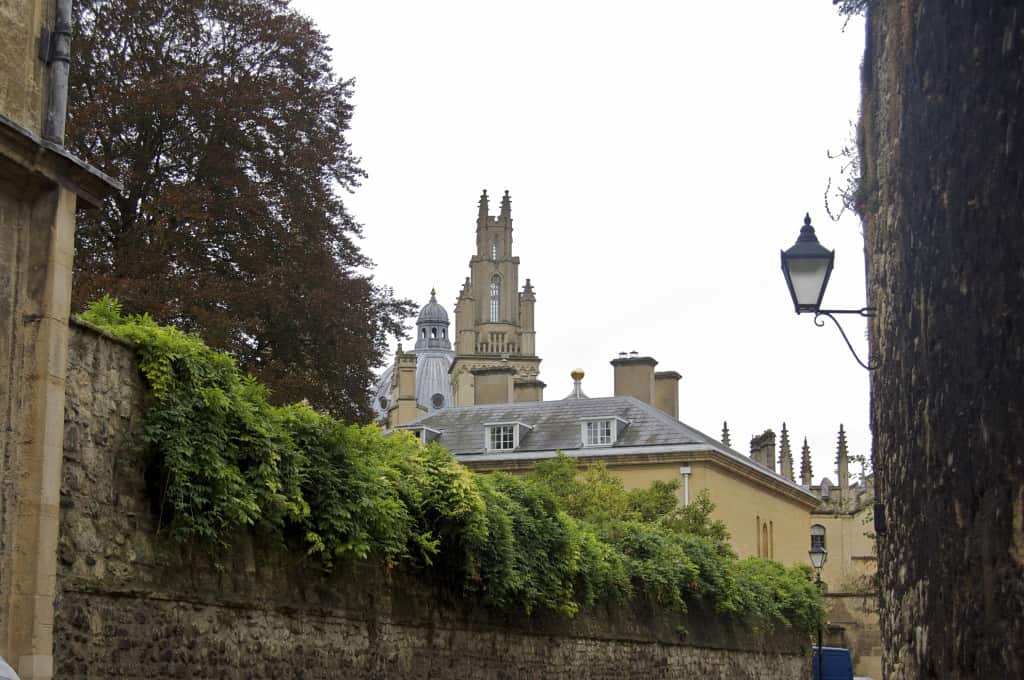 In that area, the Turf Tavern is quite famous. It has low door frames because they date back hundreds of years to when people were significantly shorter (at 5'10", I feel I would have been a small giantess). The Turf has indoor and outdoor seating, and my college had a drinking get-to-know-you here a few days ago.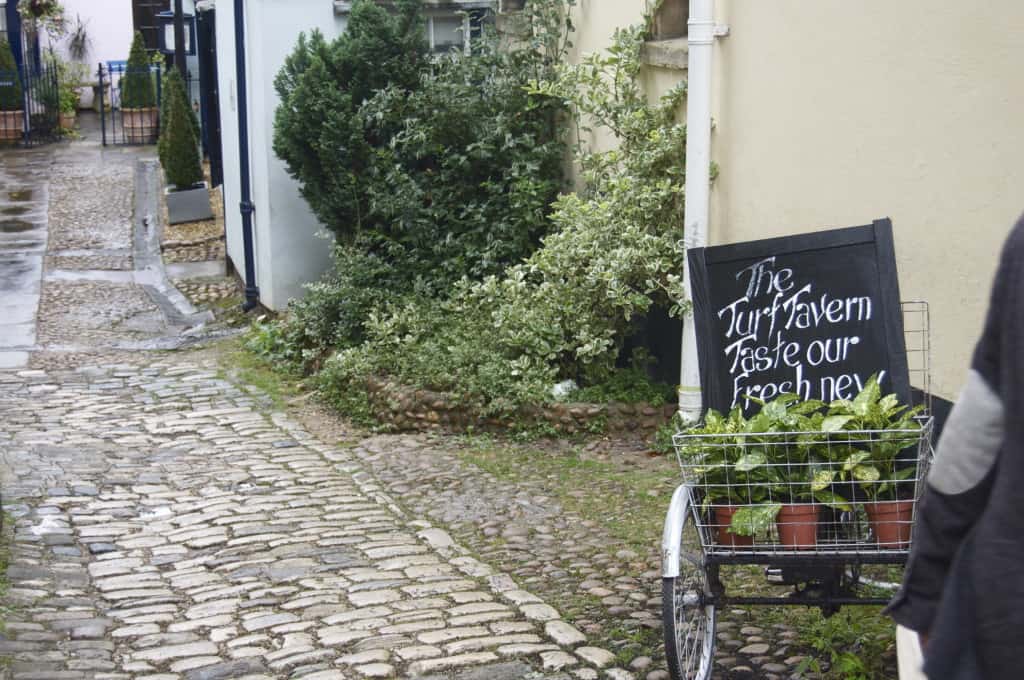 Today I'm off to discover a good study space on campus and get started with my work. Wish my luck!
Love from abroad,
Sara