Oxford seems unwilling to let me have a bad day.
Take the last 72 hours, for example. They had all the potential to be terrible – my work was going badly, I was caught in the rain several times, and my back was bothering me again (more on that later). I got really sick one evening because I ate something bad at dinner. I was harassed twice on the street by drunk old men yesterday. It took me an hour and a half to find a 30-page journal article I needed, only to realize that the photocopier wasn't working, so I had to leave it behind. To top it off, my beloved plant George died this morning, and his yellow-flowered partner Harriet is on her deathbed for reasons that I cannot figure out. I kind of want to buy new plants, but I'm not sure I can be trusted with them.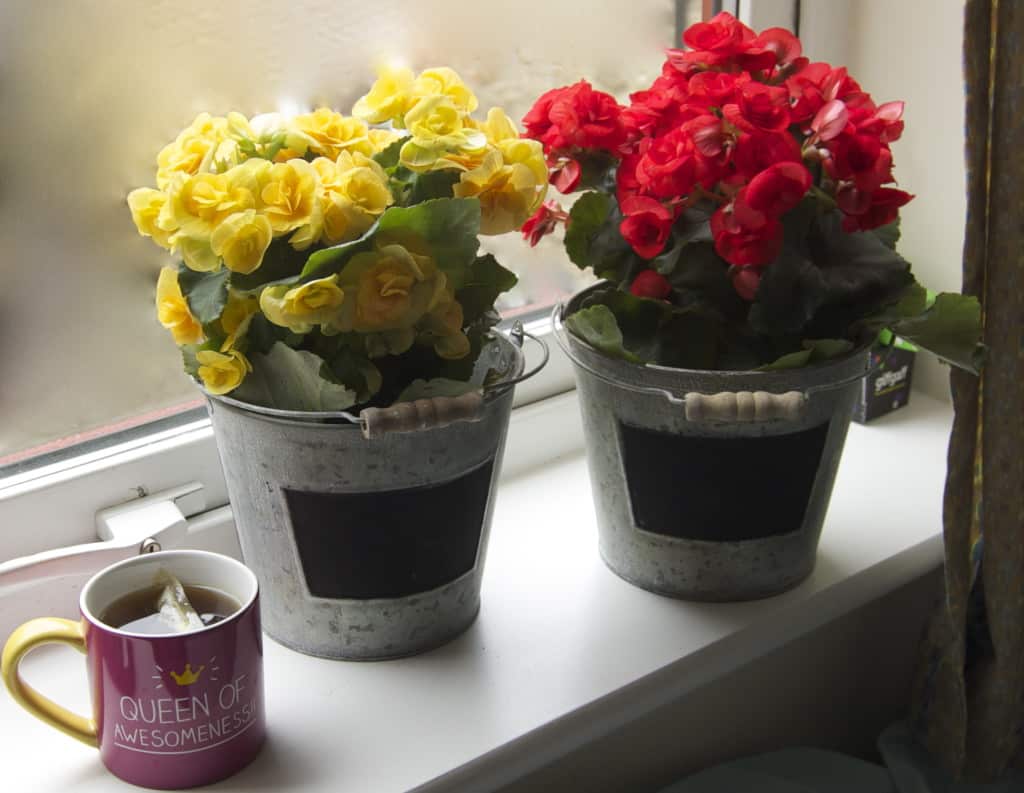 Rest in peace, my floral friends.

Not promising.
And yet…
Even my would-be-bad-days are salvaged by the people I'm around. I'm lucky to have made many friends here, with whom I go to brunch or choir practice, who leave chocolates outside my door or walk to Boots to pick up my prescriptions, who watch Pixar films with me or buy me stuffed bears I've been eyeing for days.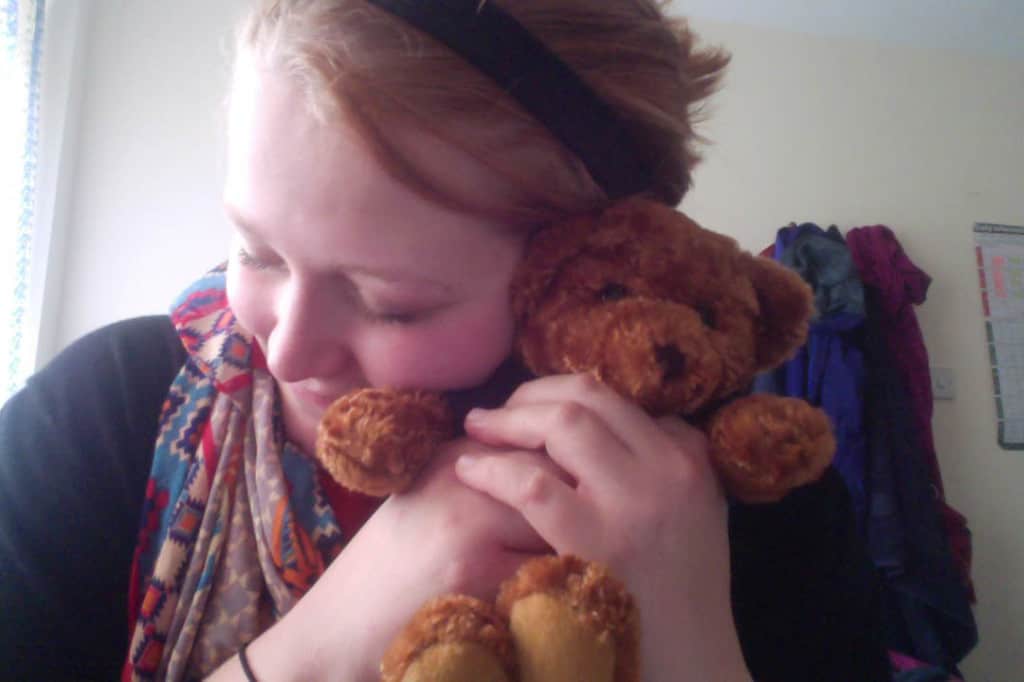 This is a terrible picture, but I had to cover the bear's sweater, which has my college name on it.
Yeah. My friends are kind of the best.
And then there's the city and the university, which continue to pick me up on my worst days.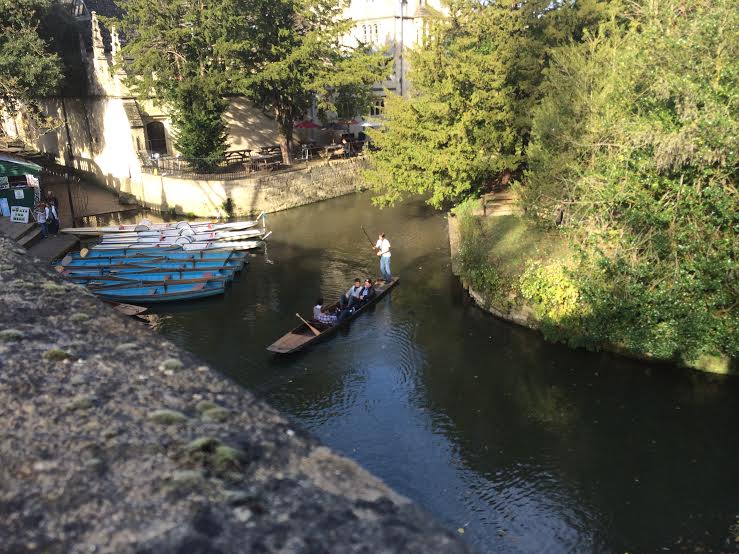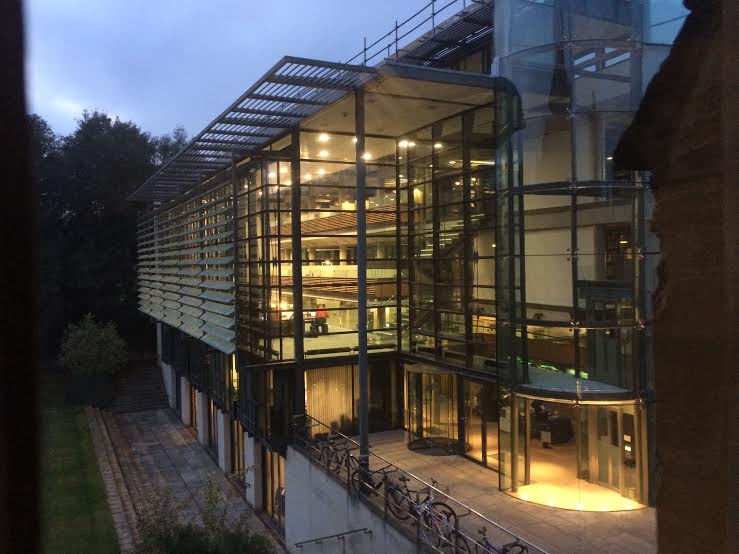 And the libraries. Oh, the libraries.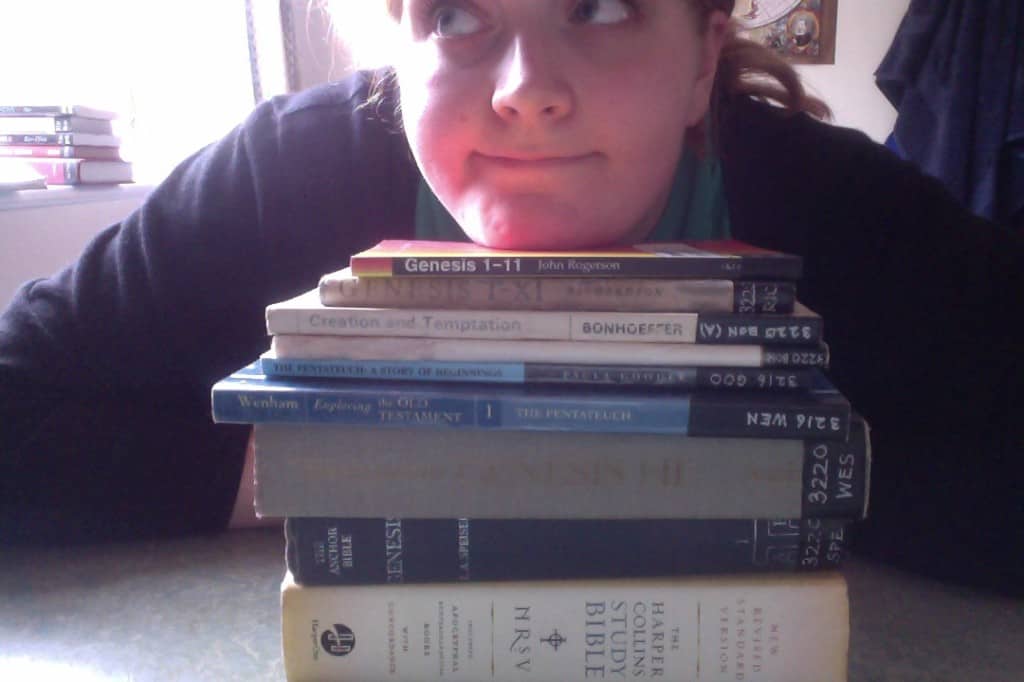 Happy bear.
Even when I'm grumpy and I think "There's nothing to be done about it. This is simply a bad day," something happens to make me laugh or smile, and everything seems alright again.
Basically, I'm preposterously happy. Which is a nice change after one of the worst semesters of my life.
So what have I been up to, other than being yelled at by drunk people and watching Pixar movies?
Working, which is going really well. I've really been enjoying the papers I have to write for Biblical Narrative, even the ones that sound incredibly difficult and boring when I receive the assignment ("Compare different scholarly perspectives on Genesis 6:1-4"). This week I'm writing on the role of the matriarchs in Genesis, including my biblical namesake, Sara (hooray!). My Philosophy of Religion class is not nearly as interesting and is endlessly more frustrating. But the things that test us only make us better people. At least, that's what I tell myself when I'm trying to work through six books on Descartes.
I'm in search of a dress for formal events at Oxford, of which there are many. I found a really lovely one, but I couldn't go back to the store for a few days because I was injured, and when I came back it was gone.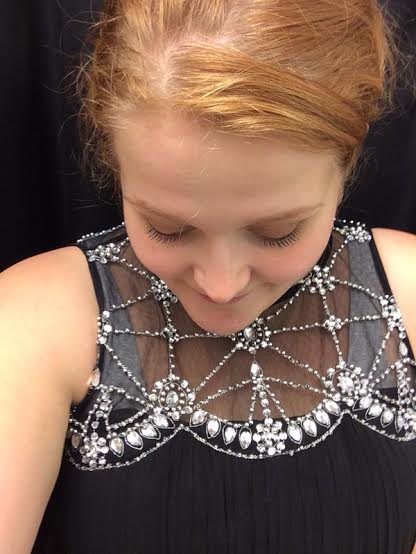 Ah yes, and then there was the back injury. Lord knows how, but somehow I managed to aggravate an old injury to my spine. I could barely walk and almost passed out from pain the first time I tried to get up the stairs. Even after the worst of the pain was over, I had painful, spontaneous muscle spasms for days. Luckily, several new friends rallied together to take care of me.
As I said. The best.
The leaves are turning, the air is getting colder, and the stores are starting to fill with happy Christmas things. I love Christmas, but for once in my life want it to stay away a little longer. Because Christmas this year means that my first term will be over.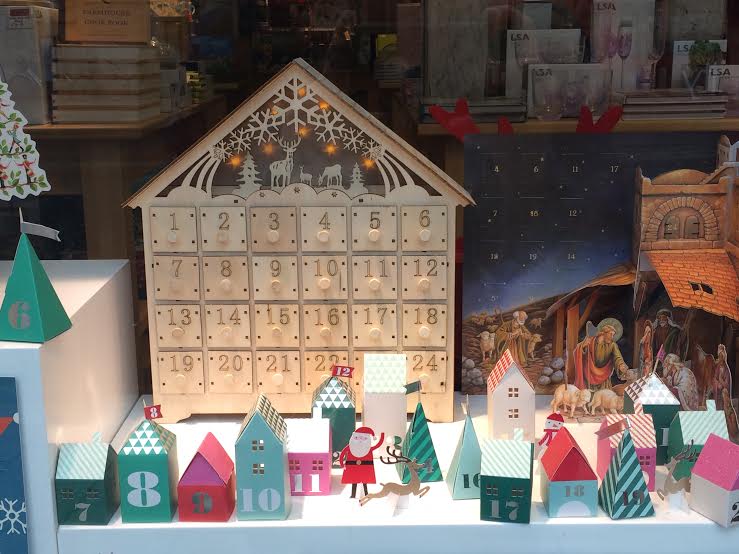 Though I LOVE ADVENT. I was the Advent Fairy at my college last year. What that means, I still don't know.
It's far too early to think about it, but I don't know how I'll ever leave this place. I've always said that I didn't want to go into academia, but suddenly I'm considering a master's degree here. It's early, I know. But I honestly think it will break my heart to go back home in June.
But that's life: everything changes, good and bad. You aren't guaranteed anything in this world except one life, and even that is not guaranteed for as long as many of us would like. I've gotten many more chances and opportunities than I could ever deserve. So rather than plan out how to secure the next one for myself, I'll just try to appreciate how incredibly lucky I am, and make the most out of where I am right now.
My heart is filled every day with gratitude for where I am and whom I'm with. So to those of you who are making this one of the happiest years of my life: thank you, thank you, thank you.