I love Oxford. Life is rich here – full of depth in experiences and opportunities. Something I also love is how incredibly beautiful it is. So today I thought I'd share some of that beauty with you, in the form of the many colors that make up my day-to-day life. Here's a taste of my week, in full color.
Red for my wooly winter coat, which is keeping me warm as the days get chilly (or oh-my-God-freezing, as my American friends here say).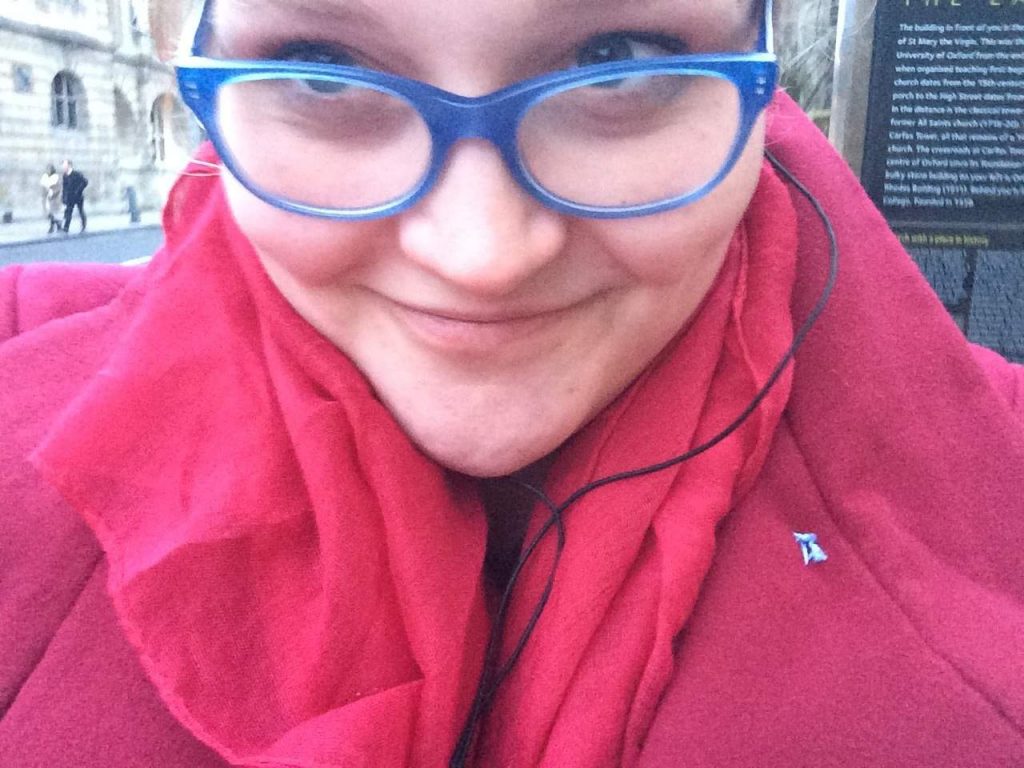 Nerd.
And red for the buses, which still scare me with their height and velocity. At least I'm jumping a little less high every time I'm at the crosswalk and one passes by. Progress!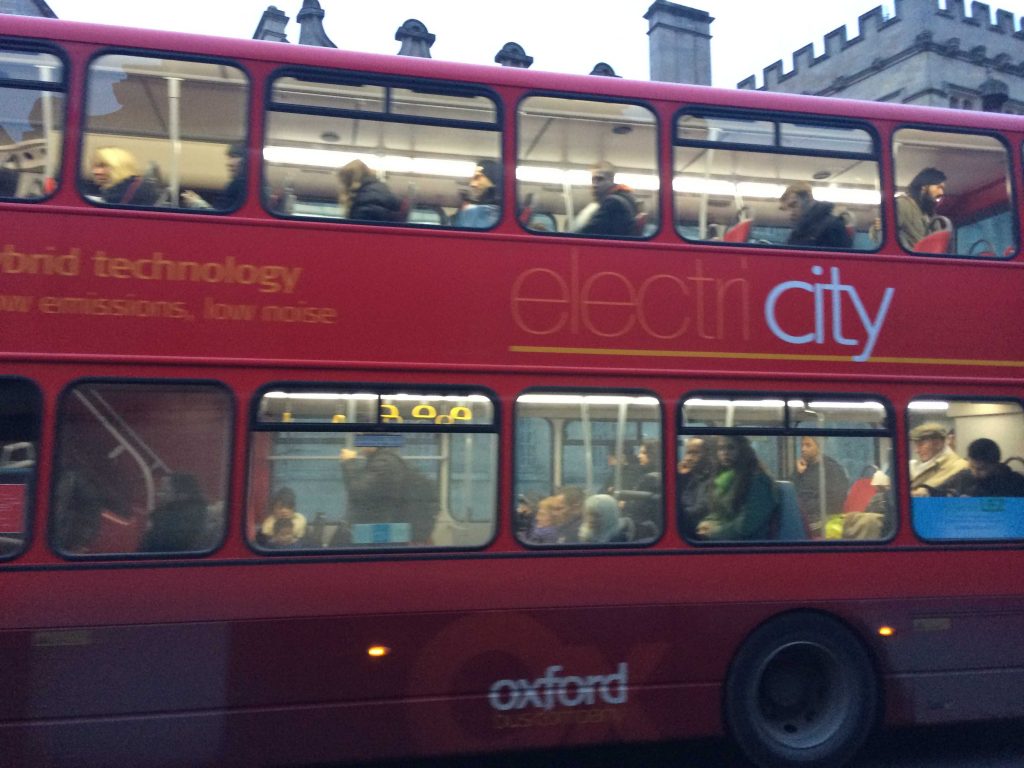 Orange for the glow of the shops as I walk home in the evenings.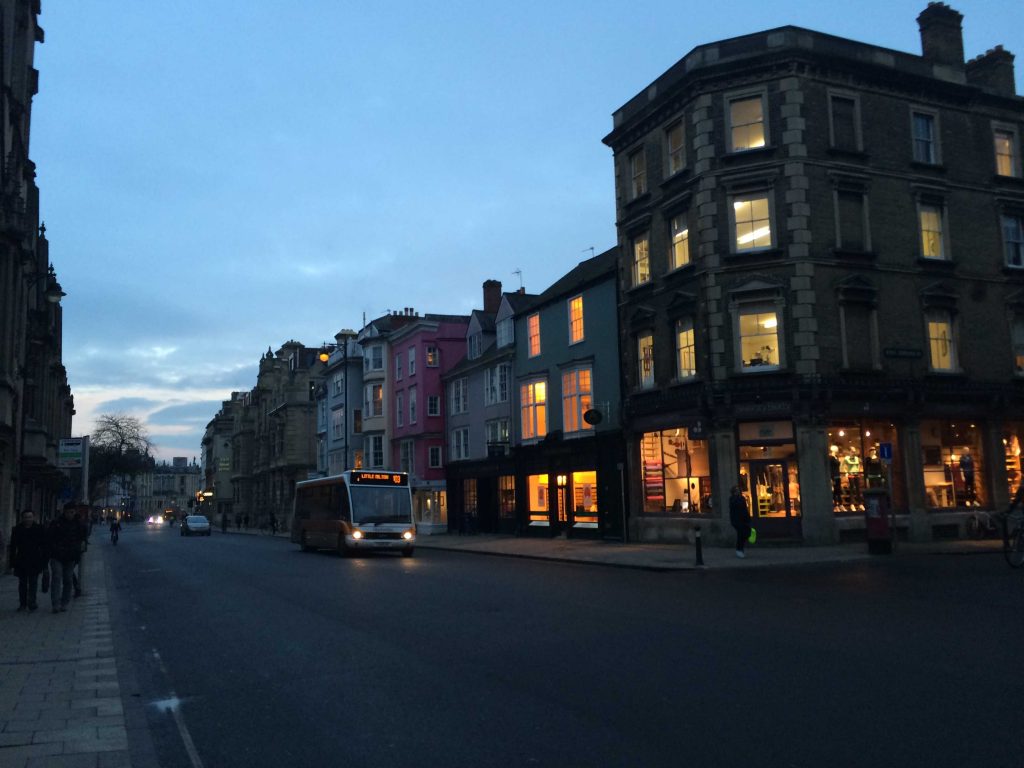 High Street.
Yellow for my new floral friend Isabel, to replace my plants George and Harriet after I proved myself to be an unfit horticulturalist last term. Let's hope she fares better.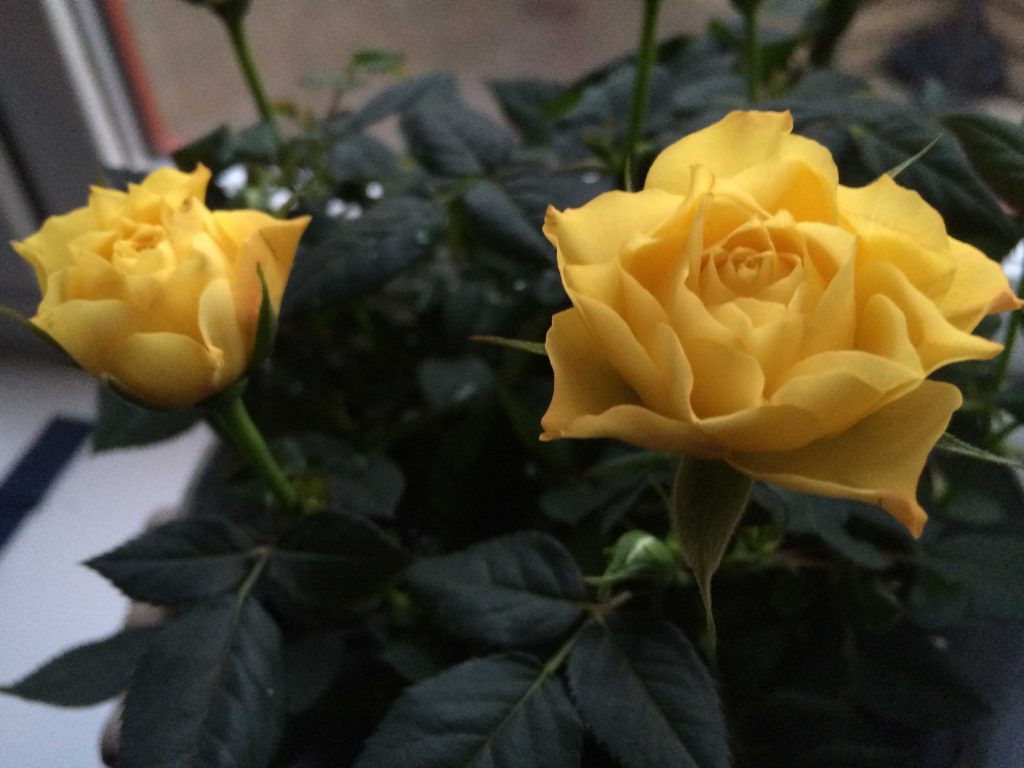 Godspeed, Isabel!
And yellow for the beautiful buildings I see every day, which glow in the early morning sun as I walk back from meetings and lectures.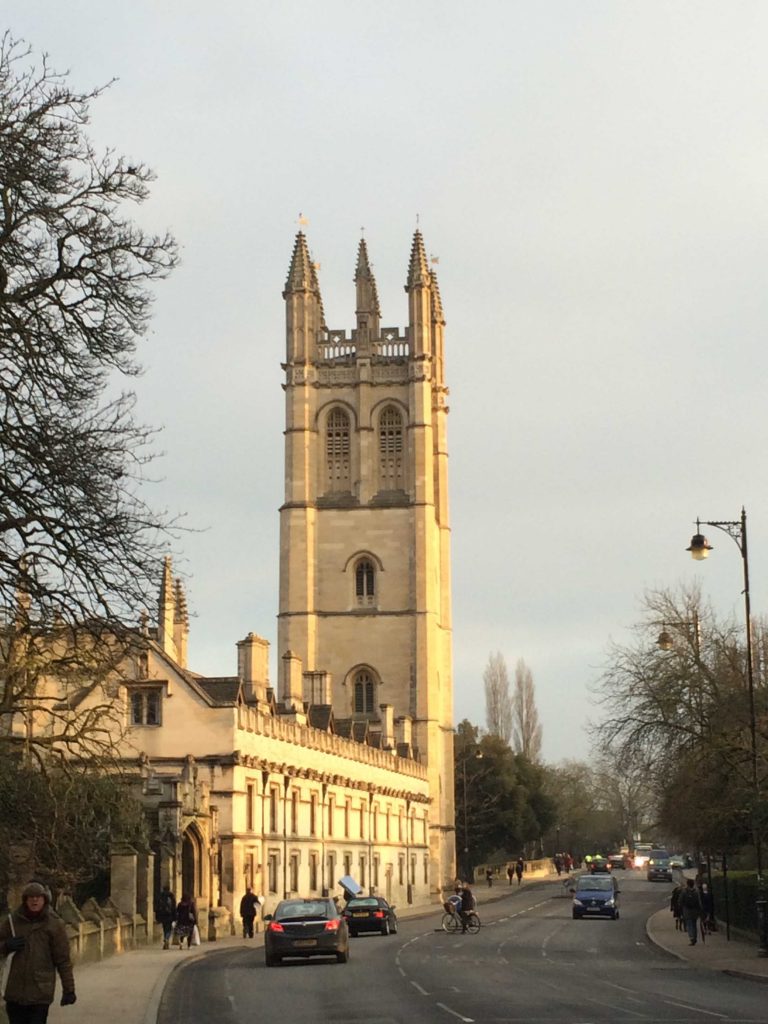 Magdalen tower.
Green for basically everything I've been eating this week, from salads to breakfast spinach smoothies. I'm on a health kick, and kale currently takes up about 40% of my brain.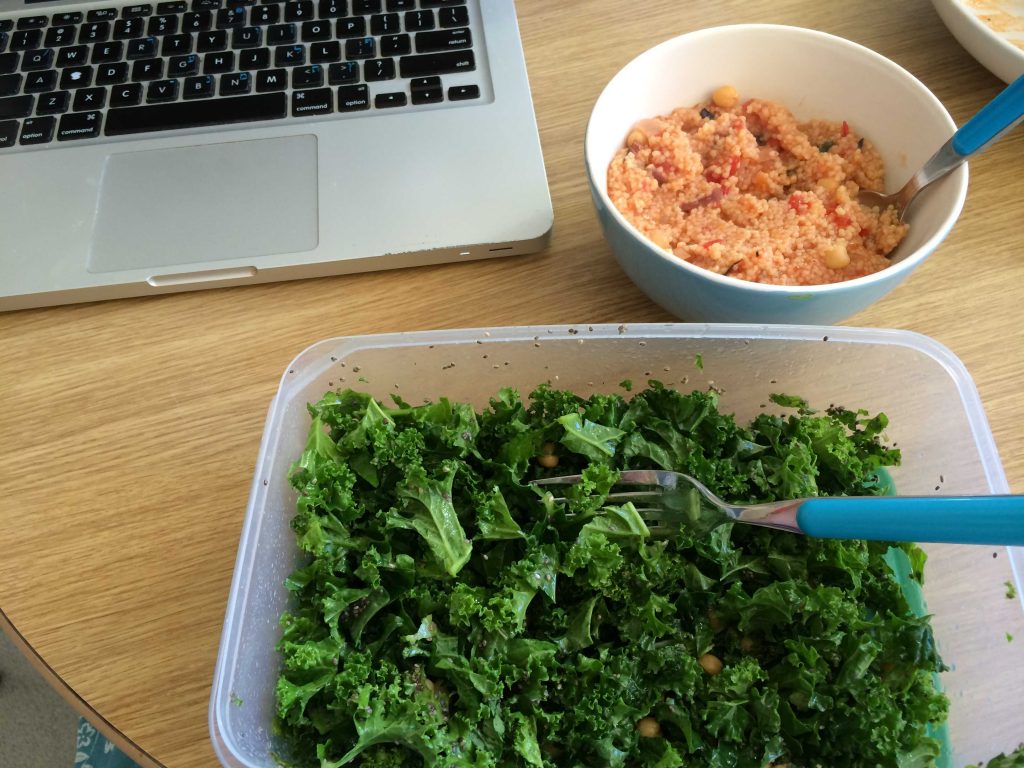 Mm. Leafy.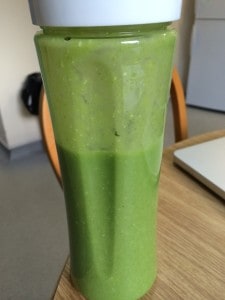 "Kale-a-colada"
Lastly, blue for the beautiful Oxford skies, which I have the chance to admire as I walk to and from my dorm every day.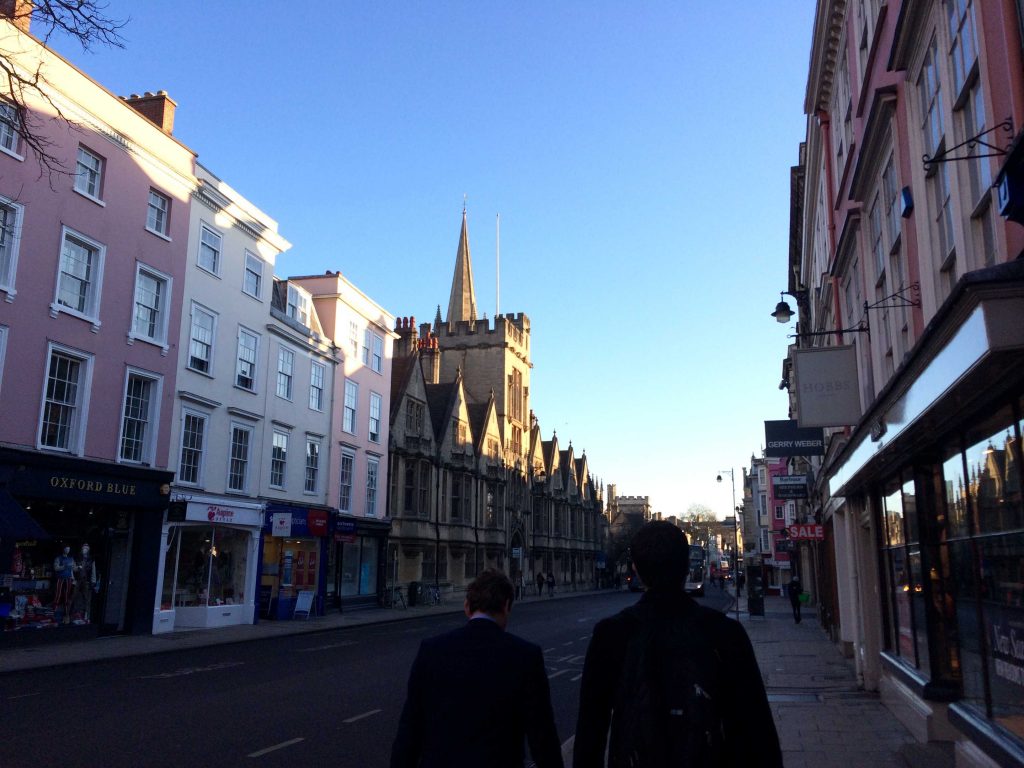 Walking home from a meeting at 9 AM.
I love it here in Oxford. My work is starting to pile (in week 2 already!) and I'm already having back problems from the weight of all the books I've been carrying, but every day has something new in store for me to see, do, or explore. I am happy!