I recently read a blog post that advised others to "live a life worth blogging about."
Um…
My life has not been very blog-worthy in the last few weeks. I've mostly been sitting in libraries, reading books three times older than I am and hammering out essays. That's okay – I don't live my life so I can share it on the internet, and I think that's healthy. But after thinking about it, I realized I hadn't done much living at all in the last few weeks. I'd been spending my life doing the same cycle of assignments, venturing to the same handful of places, going through the same routine. So what's a girl in a rut to do?
Go to a ball, obviously.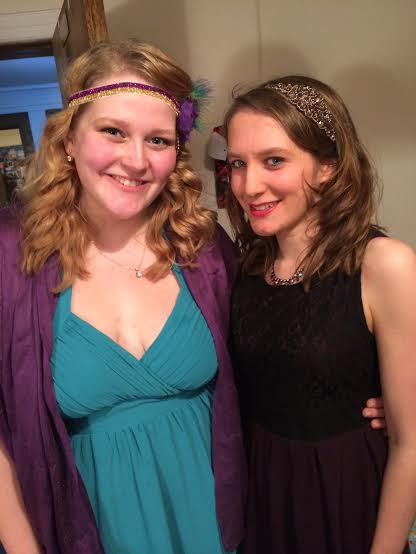 Technically, it was a mini-ball, hosted by my college. The theme was New Orleans, and to the great amusement of my American friends, that meant lots of American flags pinned to the walls. There was also ivy hanging from the walls and ceilings, a jazz café (our college café converted to a lounge), and the "swamp," playing live rock music.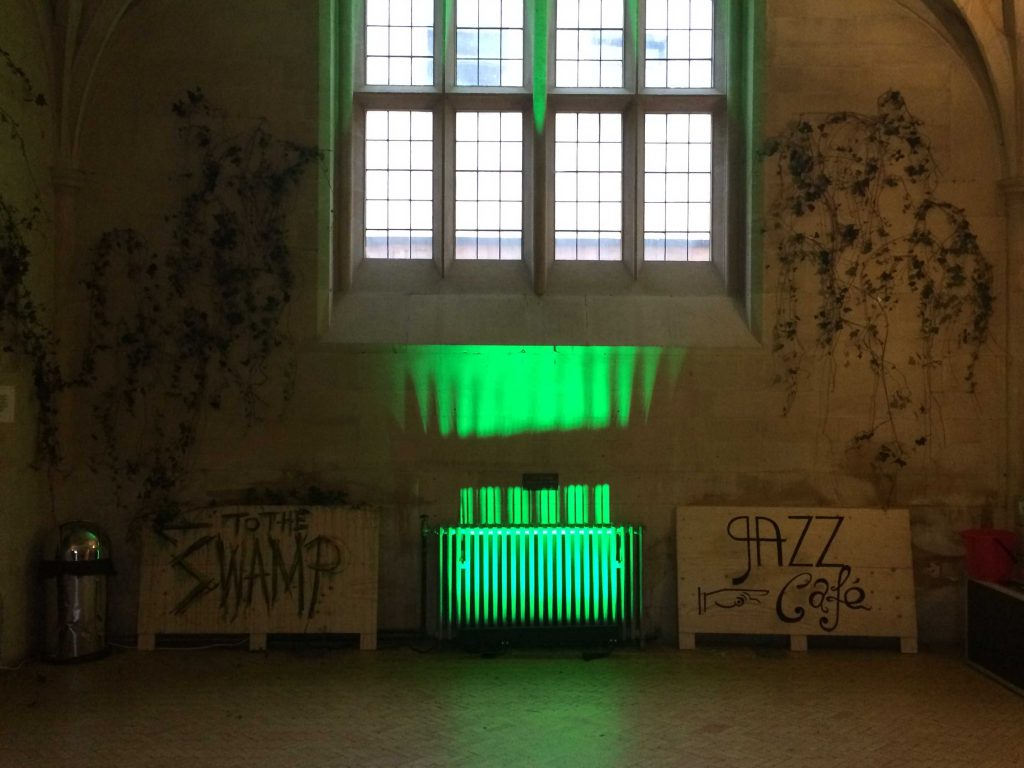 Upstairs was a fortune teller – a woman in her 20's wearing a headband from Claire's across her forehead (I know because I own the same headband). None of us believed in fortune tellers, least of all the powers of this particular college student, but my friends and I decided to go and find out what the fates had in store for us.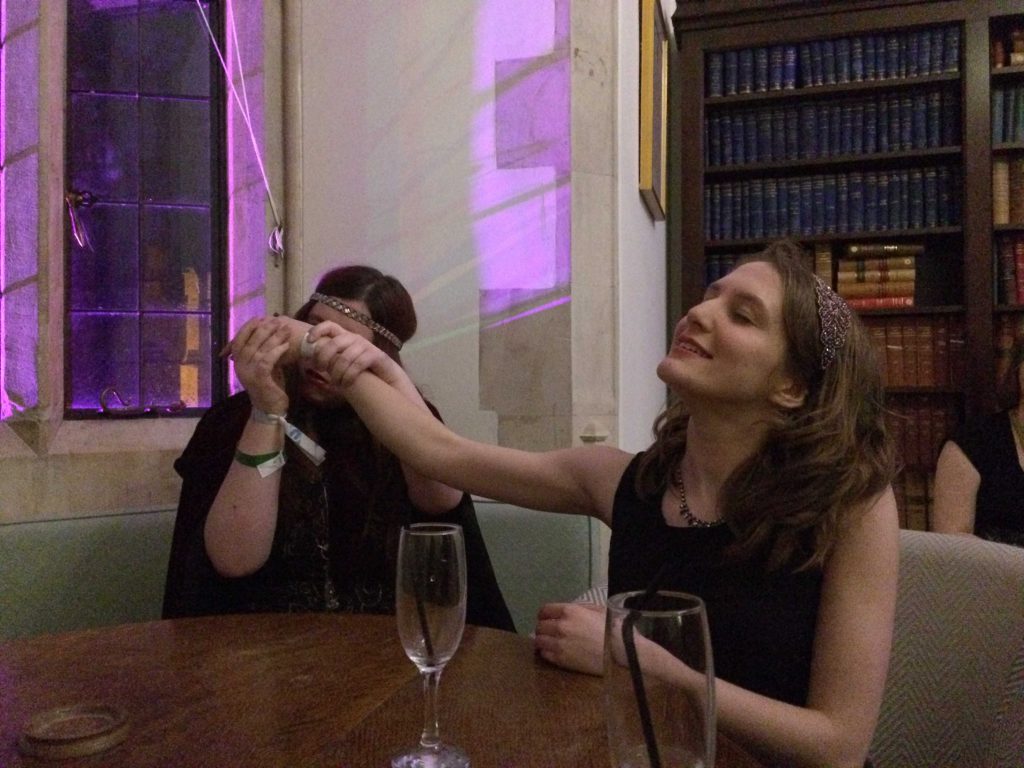 My two friends had their palms read, with mixed results. One friend is going to have twins, but no marriages; the other, two marriages and no children (in the words of the psychic: "One marriage will be empty and loveless. It's okay, we all drink sometimes"). For the sake of variety, I decided to go for tarot cards, which she forgot to shuffle before laying them down. I got lucky – apparently I'm going to have a successful creative career. She didn't predict any tragic divorces for me, either.
There were plenty of drinks and desserts, and the live music was great. One of my tutors was in the band, playing guitar while everyone chanted his name. Our meeting next Wednesday will probably be a little more interesting now that I've seen him shred an electric guitar in a sleeveless T-shirt.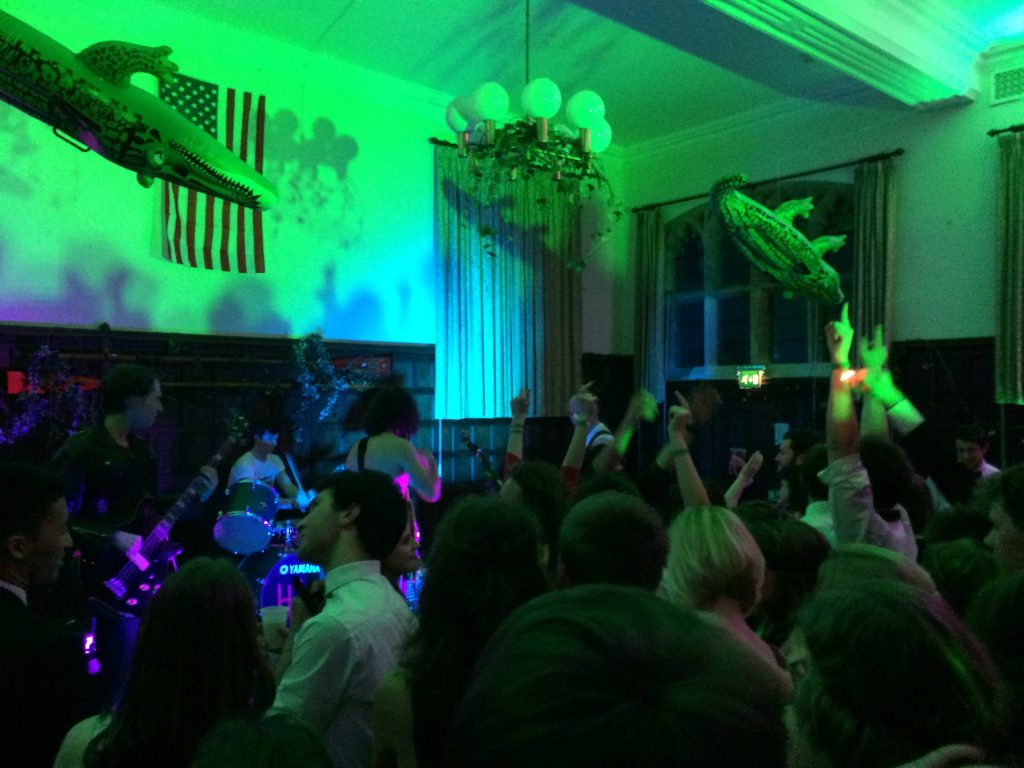 My friends and I left about a half hour after midnight (nerds), once the live music stopped and crowds were starting to peter out. My good friend and I spent a few more hours awake, talking and laughing before I finally decided it was time for bed. I was out the moment my head hit the pillow.
All in all, I had a great time. As I've said before, there are plenty of formal events at Oxford. What I really enjoyed about this one was the casual atmosphere and that people seemed to let loose and have a good time  (similar to my memories of actual New Orleans, if significantly more sanitary).
It's strange to think that I'm almost done with my second term at Oxford. On the one hand, I find it an exhilarating relief to have made it through another round of work.
On the other, every time I try something new here, I want to leave less.