Hi friends! Welcome to week three of Thankville! 
Thankville is a family-friendly craft-along in the weeks leading up to Thanksgiving. But what the heck is a craft-along mystery? Well, it's the story that unfolds as our main character explores her world — and every week, as she wanders through a new part of town and finds a new clue, you get a free printable craft to follow along. As Dot discovers Thankville, you bring it to life, collecting town buildings to fill in your map and bring the town together in time for Thanksgiving.
This Week's Free Printable: Gratitude Gazebo
This is the third week of Thankville, and this week's free printable is Gratitude Gazebo, which you can download here! To be on the mailing list for future free Thankville printables, sign up here!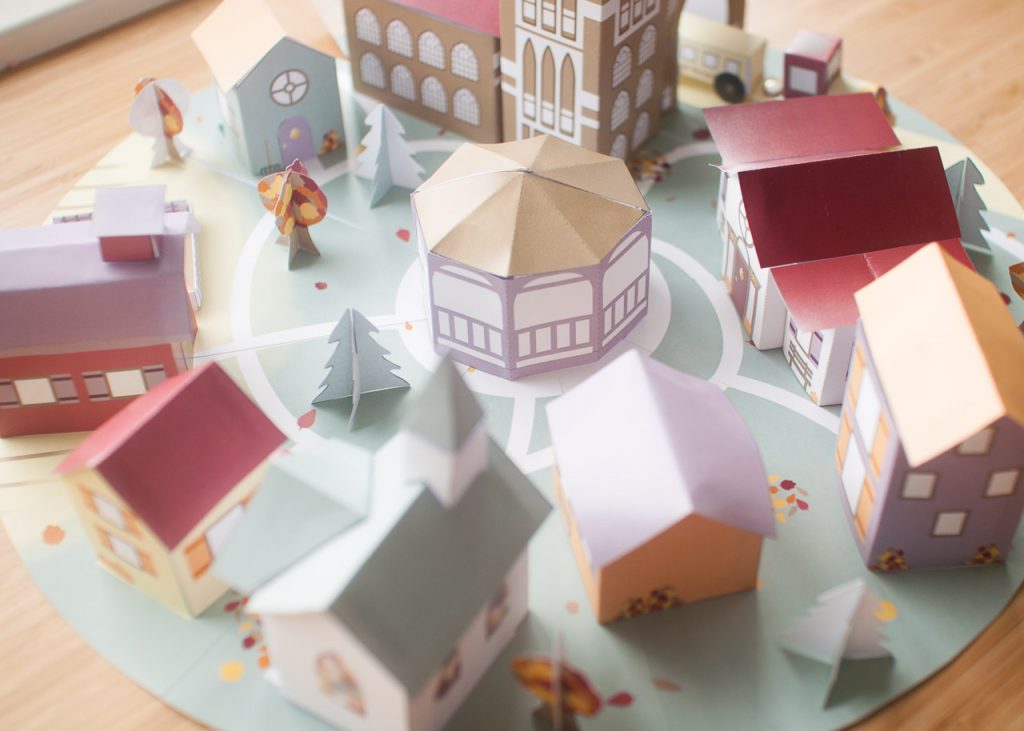 If you're following along with the full Thankville collection (which you can buy here for $20), then this week you can put out:
Gratitude Gazebo
Cornucopia College
Fall Hall
If you'd like to buy the full Thankville collection, you can right here!

Purchase the Full Thankville Collection!
This Week's Story Portion
Davie and I ran across town, our parents trailing behind. Once we got to the Harvest House of Worship, though, I stopped. I was sure the clue was here somewhere, but I didn't have any clue where it would be.
"Here, here!" Davie said, tugging my hand towards one of the pews. "This is where Grandma and I always sat together." We slid into the pew, and I looked around, searching for a clue. But Davie was one step ahead of me, pulling out the hymnal and opening it. There, on the first page, was a piece of paper with the next clue.
Well aren't you smart, little Dot!
The next clue's in a meeting spot
In the center of our town
Where couples dance and spin around.
"She must be talking about the Gratitude Gazebo!" I said, then stopped. Every since Grandma Dorothey's passing, I didn't like to go to the center of town anymore. If you stood in the gazebo,  you could see her house.
"What's wrong?" Davie asked, seeing my face.
"I don't know. I guess I just haven't been to  the gazebo in a long time."
"It's okay," he said. "We'll go together."
I nodded and grabbed his hand, and we walked outside. Just in time to see our parents arrive, my dad huffing and puffing, out of breath.
"Where next?" he asked, clearly  winded.
"The gazebo," I said.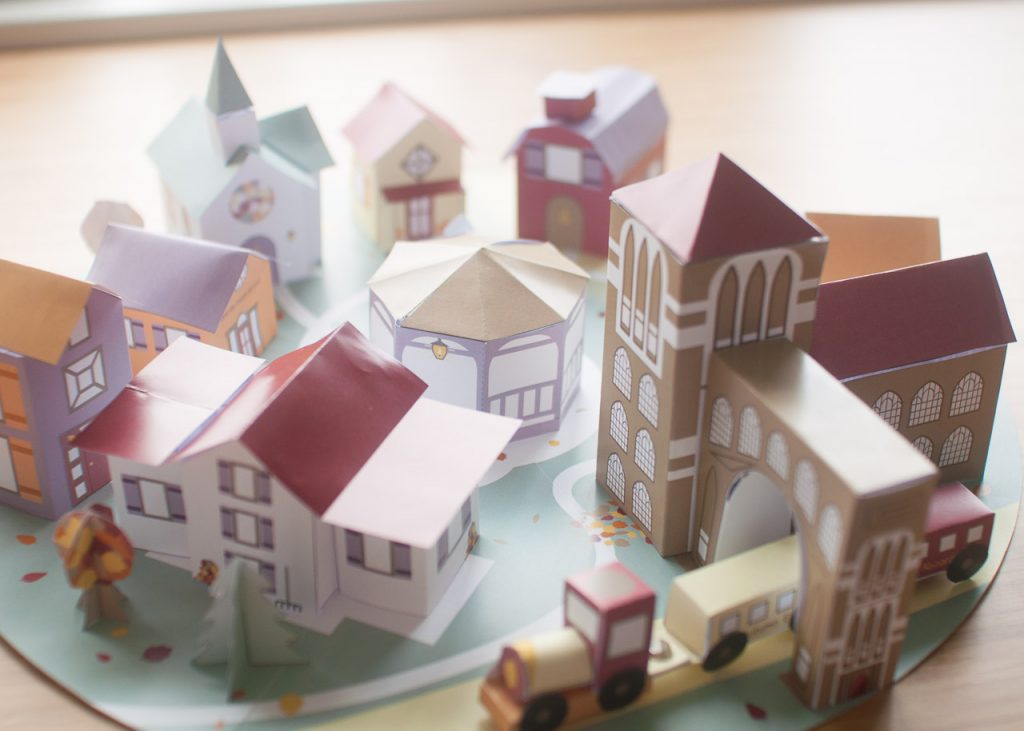 If you liked this free printable, the weekly story portion, or the pictures of other printables (like the train above!) there's still time to buy the full collection and immerse yourself in the story. Download all 12 buildings, the map, and a guide here! And either way, thank you for joining us and happy Thanksgiving season!