Yesterday was Thanksgiving, which means that, as of midnight last night, it is officially The Christmas Season.
In case you haven't met me before, then hi, I'm Sara, and I'm nuts about Christmas. If I'm being honest, we've had our Christmas tree up for two weeks already. (For a while, I defended myself by saying that it had arrived early — but it arrived early because we ordered it on, like, November 11th). Ken and I have already watched four Hallmark Christmas movies this year — officially for a snarky blogpost, and unofficially because I love anything Christmas, and Ken loves anything I love.
If you don't believe me, I'll have you know that after we finished A Christmas Prince, it was he who suggested we watch Broadcasting Christmas immediately after because "this is fun." So ha. And ho ho ho.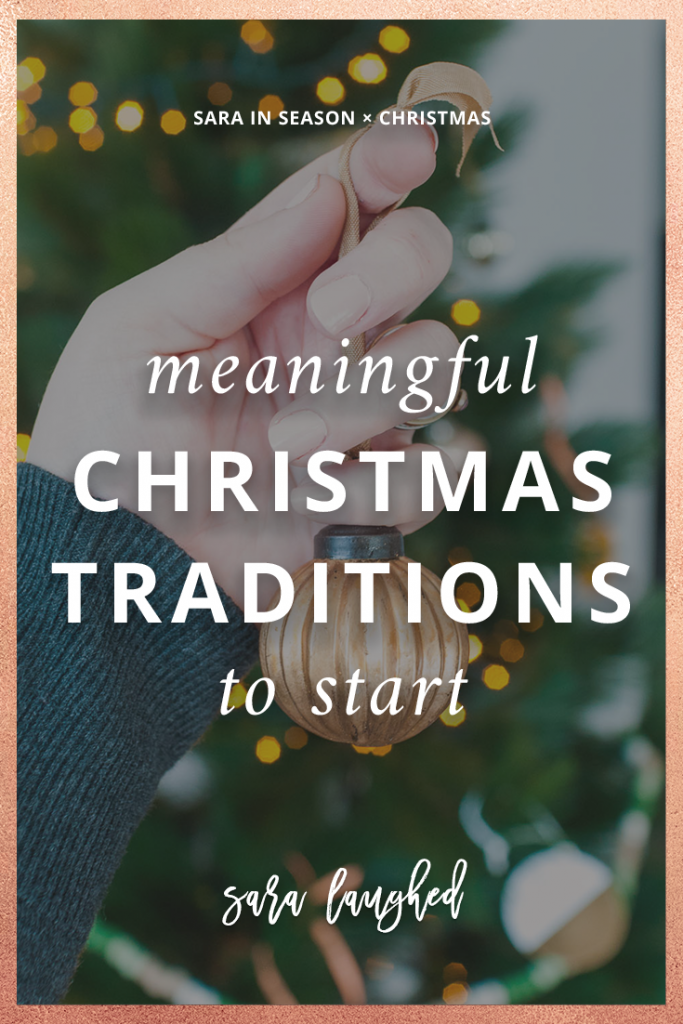 This Christmas is especially exciting for me because it's the first year that Ken and I are celebrating Christmas in our own home. We get to make up our own traditions — ones that will be carried on year after year, ones that our kids will one day grow up with. I'm also playing holiday hostess this year, because my brother is coming to stay with us for two weeks. I can't wait; our three stockings are already hung up in front of the heater, even though we didn't grow up with Christmas stockings. (Also, Ken keeps asking me if he can wear them).
In addition to the stockings, Ken and I are starting a few other Christmas traditions this year, all of which are (in our eyes), low-cost and meaningful. Here are my three favorites.
A Reverse Advent Calendar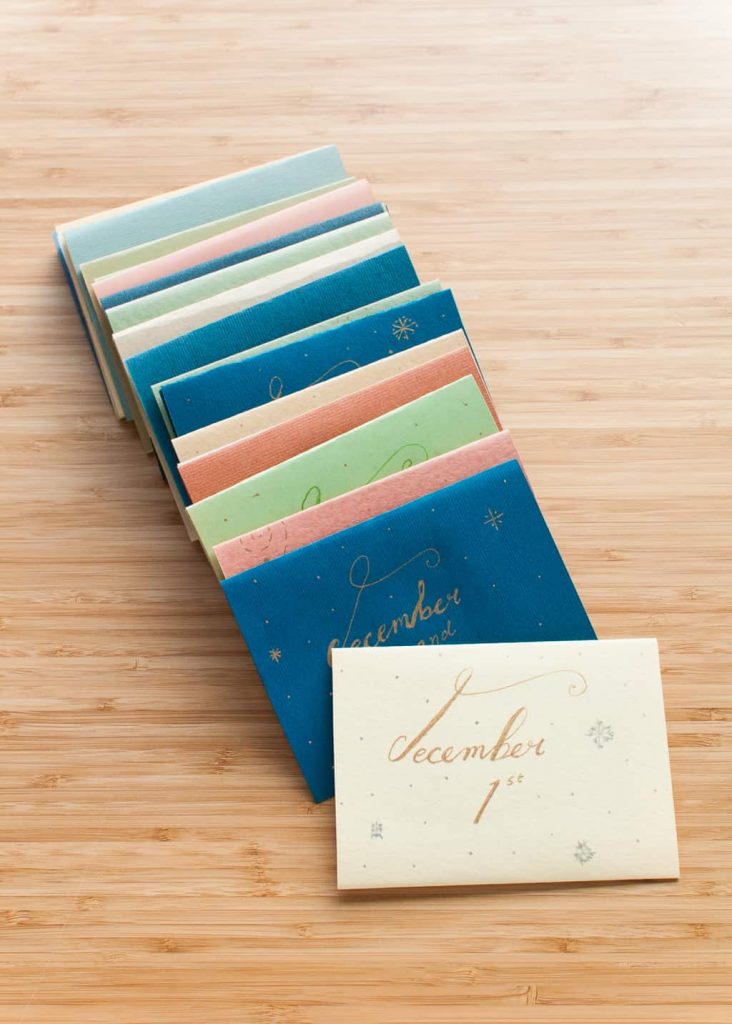 Advent is the season before Christmas, and it's an important spiritual time for me. But there are also fun ways to prepare yourself in the days before Christmas that don't have to do with faith — for example, I see a lot of people have Advent calendars with activities for kids, journaling prompts, or chocolates.
When Ken and I sat down to think about what we wanted to do for Advent, we agreed that it would be fun to do some kind of daily activity or challenge together, but we weren't sure what. Because this is our first Christmas together, I came up with the idea of a "reverse Advent calendar" — instead of taking something out each day, like a toy or candy, we put something in. In this case, favorite memories, photos, and songs or recipes from the year.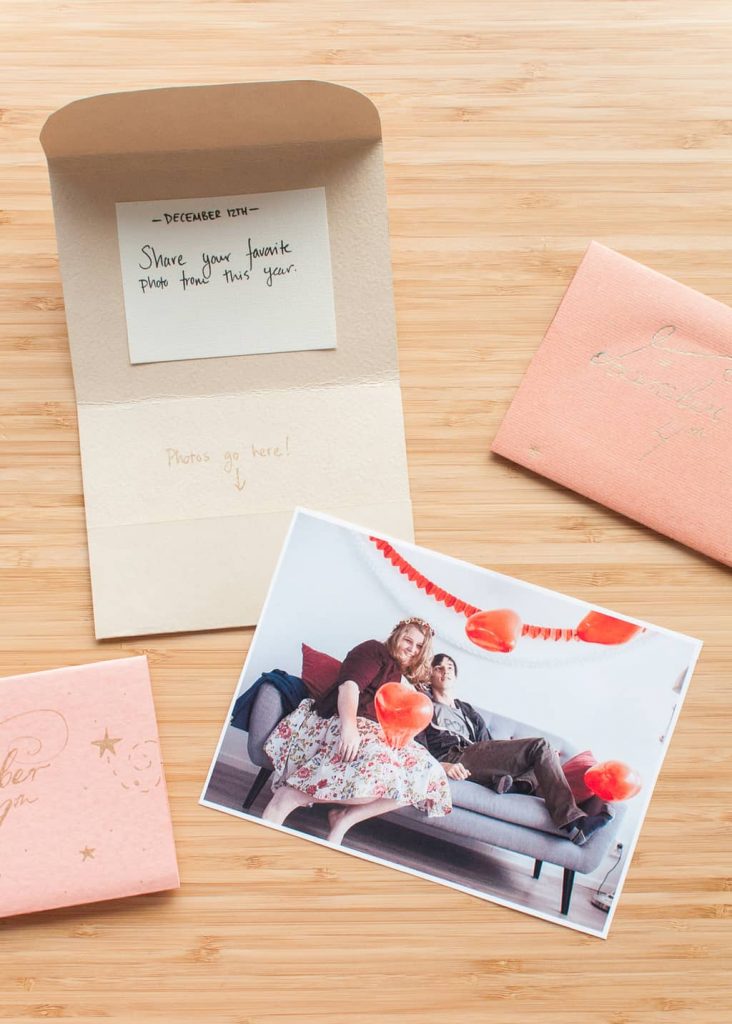 The idea is that we reuse this calendar every year. For example, the question for December 14th is "What is one lesson you learned this year?" and the pocket inside the envelope contains sheets of paper for five years in a row. Each year, we write that year's answer and can look back at previous years.
Another example is "make a 5-song playlist from this year." Because music is such a carrier for memory, we're essentially creating a musical time capsule of each year, to look back on in the future.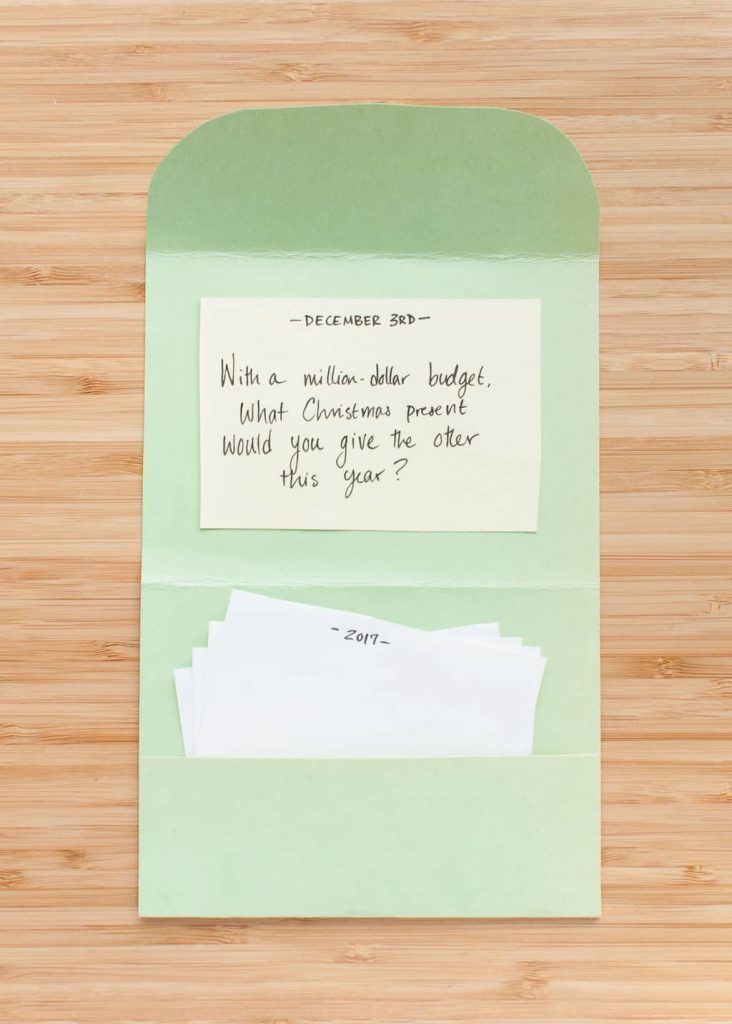 If you're interested in reading a whole post about the reverse Advent calendar, or seeing a whole list of our 25 questions and challenges, let me know in the comments! I'd be happy to write a full post.
DIY Paper Ornaments to Represent Our Year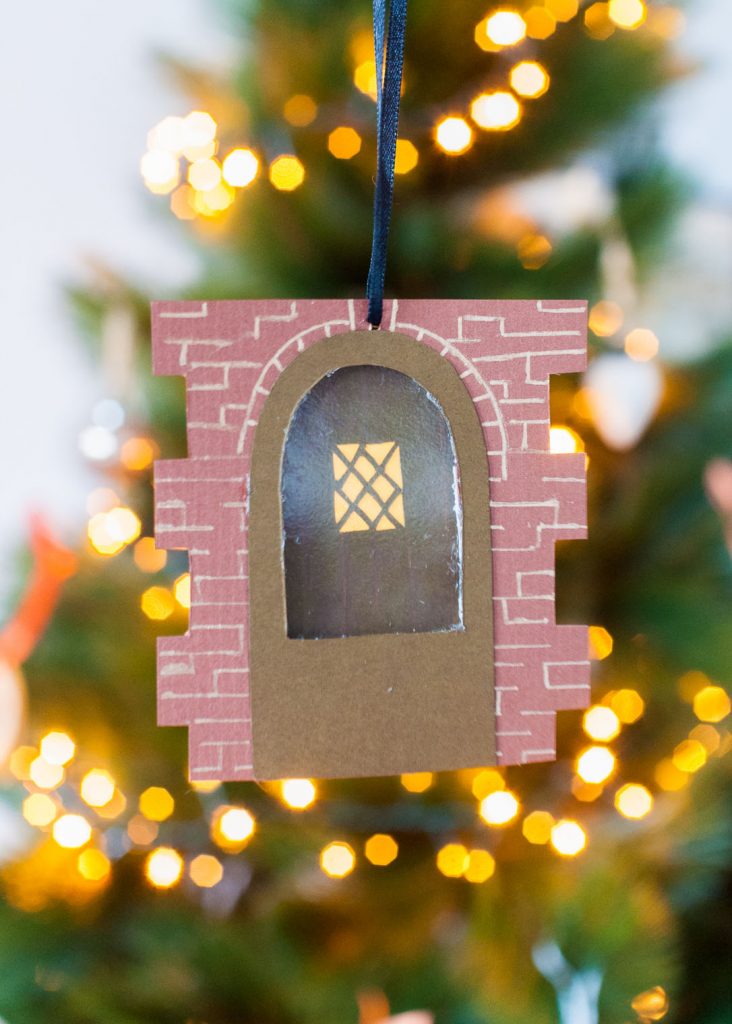 Another thing Ken and I thought would be fun to start is homemade Christmas ornaments that represent our favorite memories from this year. I love paper crafting, so the ornaments are made of paper, and on the back of each we're writing the year and the memory that this ornament represents. This year, we're making our parents' front doors and our front door, to symbolize how our families are coming together.
Before things seem too romantic, you should know that we're also making lightsabers and a pizza.
A Three-Gift Christmas
The last tradition that we're starting this year — other than watching an absurd amount of Christmas Hallmark movies — is a three-gift Christmas. In part, this is to save money; since we're just starting our adult life together, keeping costs low and saving for the future is a priority for us.
But it's also because we want to make sure that the gifts we give are meaningful and will see a lot of use. Ken and I live pretty minimally — we're not hardcore minimalists by any means, but we do like to keep things simple. And because it's so easy to let Christmas be overpowered by the weight of Christmas presents, we're picking up a new tradition this year: a three-gift Christmas.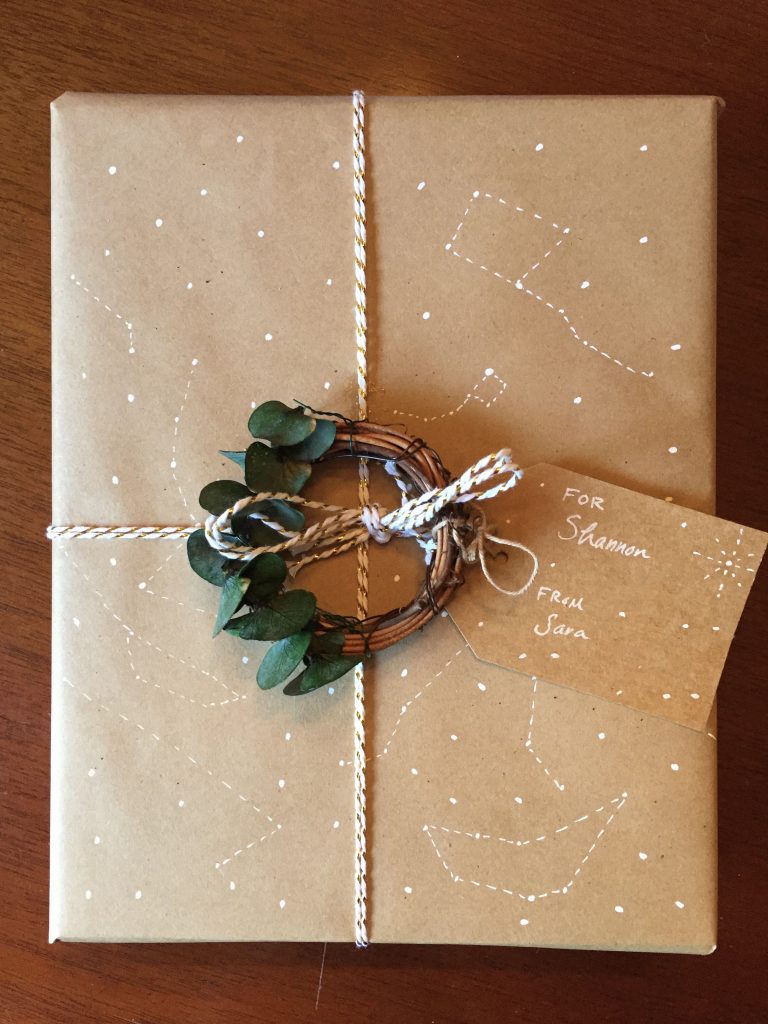 Starting this year, we're giving each other:
one gift for the heart: something you want
one for the body: something for your health, something for self-care, clothes, etc.
one for the spirit: something to help you learn, to grow in your faith, etc.
One of the reasons we decided on this is because I liked how they reflected the gifts of the Magi — gold, frankincense, and myrrh. Gold is beautiful, a gift of adornment, something you want: a gift for the heart. Myrrh was used in embalming the dead, but also as a healing gift used to treat pain; in both cases, a gift for the body. And frankincense was a spiritual gift, because it was regularly burned by priests during temple routines — a gift for the spirit.
In practice, what that means this year is that I'm asking for a new gym bag (something I want, though I guess you could also claim that it's a gift for my cardiovascular health), a body analyzer scale (a gift for the body), and a book about the liturgical year (a gift for the spirit). Ken asked for books and something for the home.
I'm really excited about using these three traditions to keep meaning and thought at the center of our holiday. I'd love to hear from you — which holiday traditions do you celebrate in your home?