Every once in a while, a writer challenges themselves to do something funny and stupid in the name of their art. Because they work for an established website or magazine, they have an editor to either rein them in or bankroll their bravado. As a blogger, I don't have an editor; when I have a funny, bad idea, my friends just egg me on. So on Thursday, when I decided to taste and review every fall-themed item at Starbucks, there was no one to stop me.
Well, that's not true. My boyfriend said, "That sounds like a terrible idea." But my friends thought it was funny, and no man is going to tell me how to live my life, so I went and did it anyway. (Sorry, Ken.)
I love Starbucks almost as much as I love fall, so I was excited to pay my respects (and actual money) to this idea. To get in the right frame of mind for my trip, I dressed in my best Millennial Fall Outfit: over-sized sweater, blanket scarf, red beanie.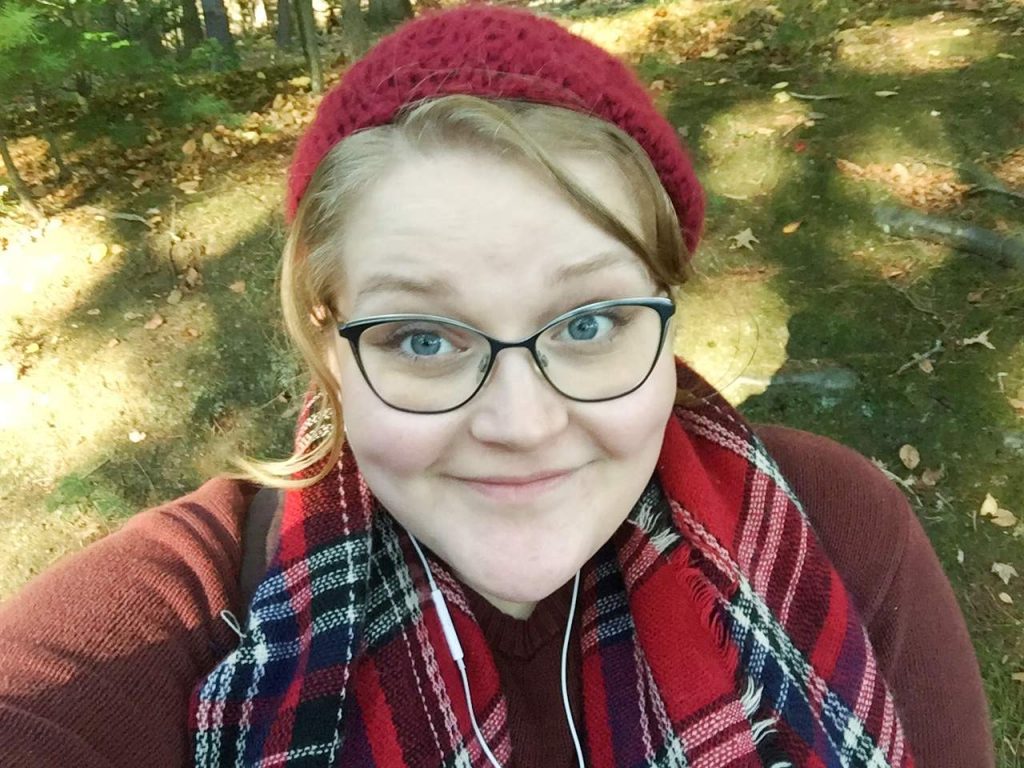 The Most Fall.
Method and Criteria:
My plan was to order one of every fall-themed item on the Starbucks menu, take at least two sips or bites of each, and then rate them in the following categories:
How Fall is It? _/5 Pumpkins
How Delicious Is It? _/5 Falling Leaves
I ordered a Short (8oz.) Chile Mocha, Salted Caramel Mocha, and Pumpkin Spice Latte. From the bakery (which is called La Boulange now because apparently everything tastes better in French), I ordered: a pumpkin loaf, a slice of caramelized apple pound cake, a pumpkin cream cheese muffin, and a pumpkin iced sugar cookie.
I placed my order at around 5:15. I was still happy and optimistic enough to tweet about it.
Did you think I was kidding? pic.twitter.com/ENbFxsPrON

— Sara Laughed (@SaraLaughed) October 6, 2016
Little did I know what lay ahead.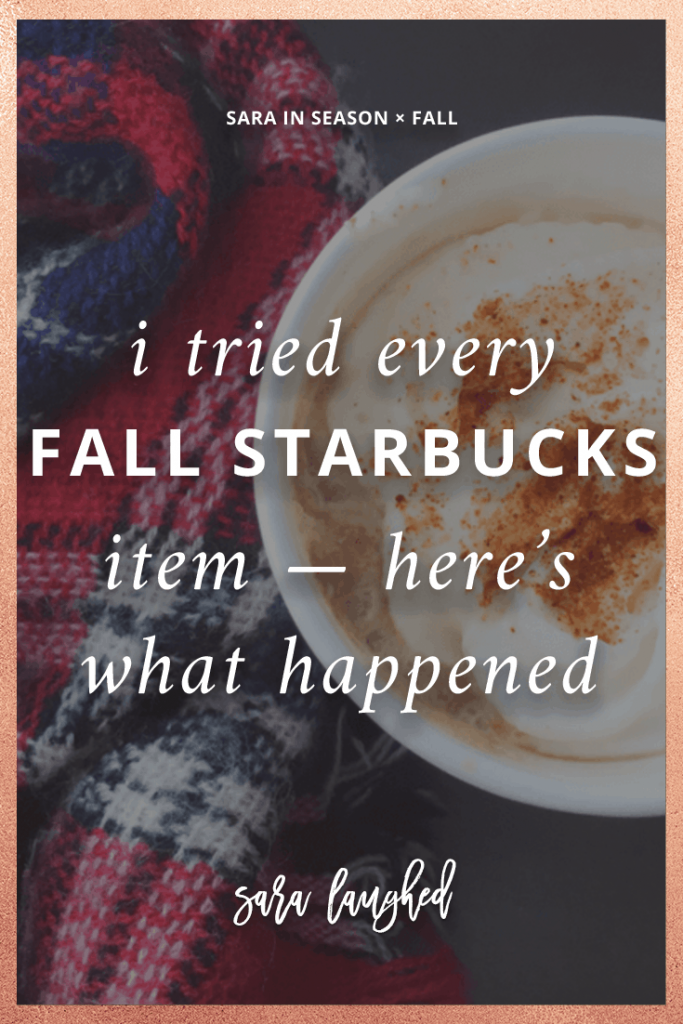 First In the Ring: Chile Mocha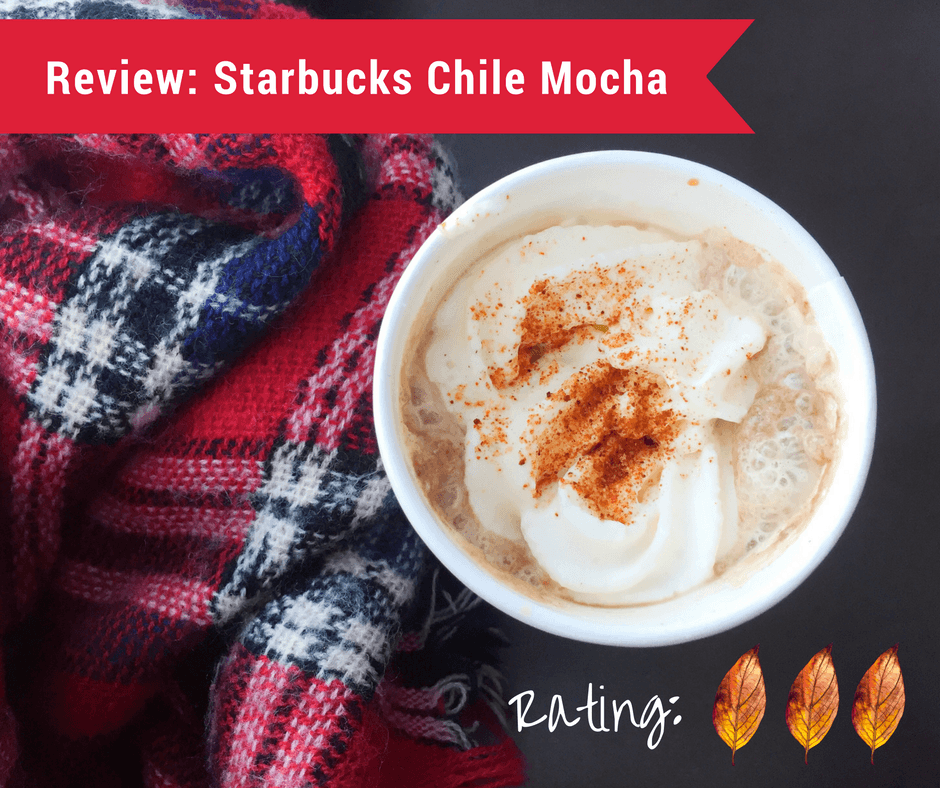 How Fall Is It? 1.5/5 Pumpkins: A Kitten Nestling in a Jack-O-Lantern
How Delicious Is it? 3/5 Falling Leaves
The Chile Mocha is rich and warm, with a little kick from the added spice. While it's definitely delicious, this drink is a little confusing. Starbucks has always told me that chocolate is a winter flavor, so drinking a spicy, cinnamon-infused hot chocolate is getting my seasonal sensors crossed. The drink itself is wintery, but the whipped cream and spices taste more like fall. Where am I? What season is this? Confusing and wonderful, this drink is much like the dance of falling leaves on a Connecticut sidewalk.
Next Up: Salted Caramel Mocha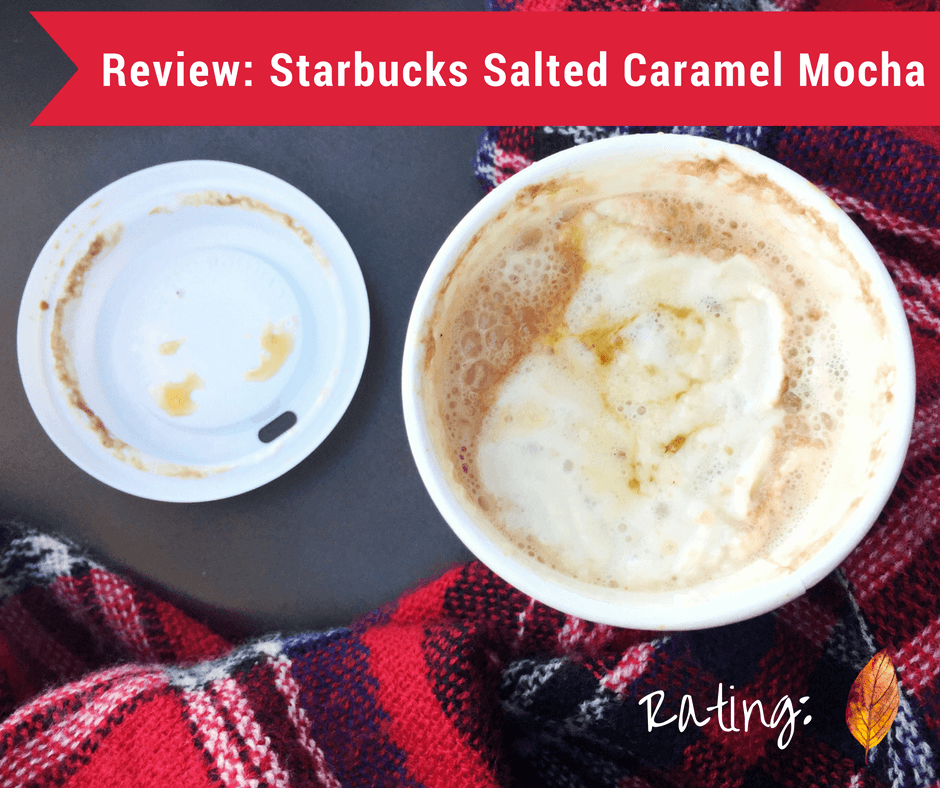 How Fall Is It?: 4/5 Pumpkins: An Over-sized Bronze Sweater Listing What It's Grateful For
How Delicious Is It?: 1/5 Falling Leaves
This drink is very, very, fall. It's super sweet and has a kind of waxy, caramel aftertaste that makes me feel like I just took a bite of a Yankee Candle. The semi-salty sprinkled topping takes a tiny edge off of the sweetness, just as the clouds and cold of the fall season add a twinge of mystery to an otherwise vibrant season. This drink is extremely fall-inspired. Drinking it gets me antsy to find the nearest leaf pile.
Head Honcho: Pumpkin Spice Latte (#PSL)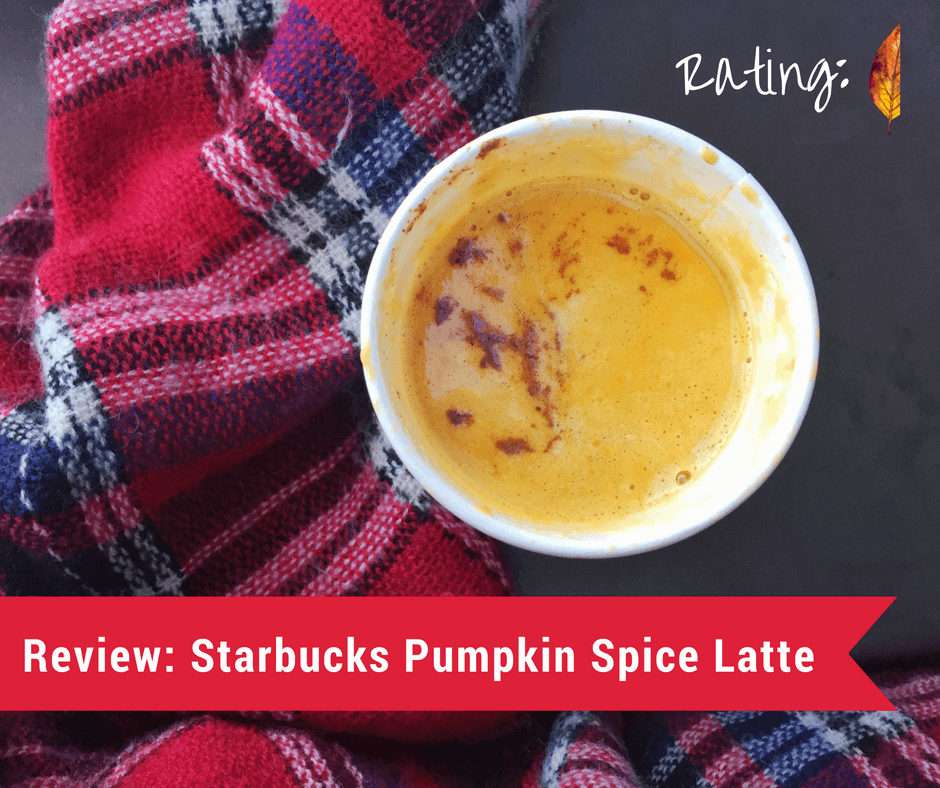 How Fall Is It?: 5/5 Pumpkins: A Gaggle of Teenagers in Boots and Vests Taking Instagram Selfies in a Leaf Pile
How Delicious Is It?: .5/5 Falling Leaves
This drink is The Most Fall. The immediate taste that hits you is Sugar, followed by Pumpkin, Cinnamon, and The Color Orange. Buried somewhere at the bottom of the cup is an espresso in a skeleton costume and a red beanie. It's very possible that drinking this latte has transported me to an alternate reality in which October never ends.
While I don't love the Pumpkin Spice Latte, I know that it has quite a cult following. To get the perspective of a true #PSL lover, I reached out to my friend and soul-sister Shannon of Endless May to ask for her perspective. In her own words:
Drinking a PSL feels like a warm hug to your soul and to your stomach. Some may think it overrated, but I would drink them for breakfast, lunch and dinner.
Alright, then. With a belly full of caffeine and syrup, I was ready to move on to the bakery items.
From the Bakery: Pumpkin Bread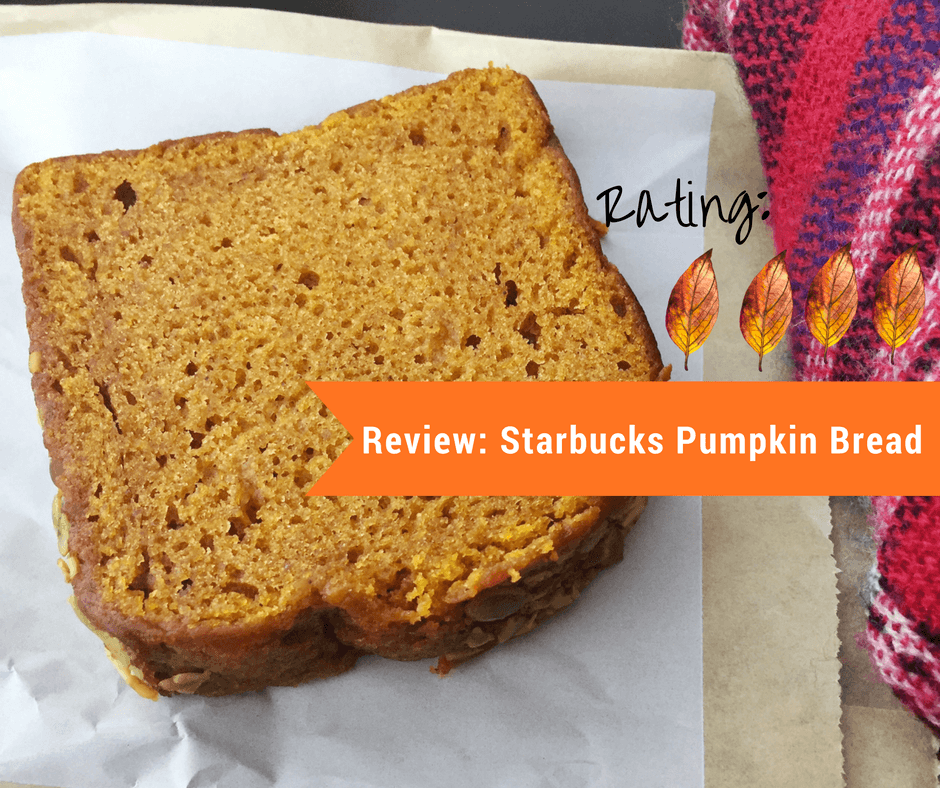 How Fall Is It?: 4/5 Pumpkins: Your 53-Year-Old Aunt In a Cornucopia Sweater Asking Why You Didn't Bring Your Ex-Boyfriend to Thanksgiving
How Delicious Is It?: 4/5 Falling Leaves
Disproving my growing worry that things that taste like fall cannot also be delicious, this pumpkin loaf is here to rescue me from the aftertaste of the #PSL. It tastes like a pumpkin pie and a loaf of banana bread got together and agreed to raise their child in the pumpkin tradition. I'm a big fan of the pumpkin seeds sprinkled on top. I loaf this bread.
Cake That: Caramelized Apple Pound Cake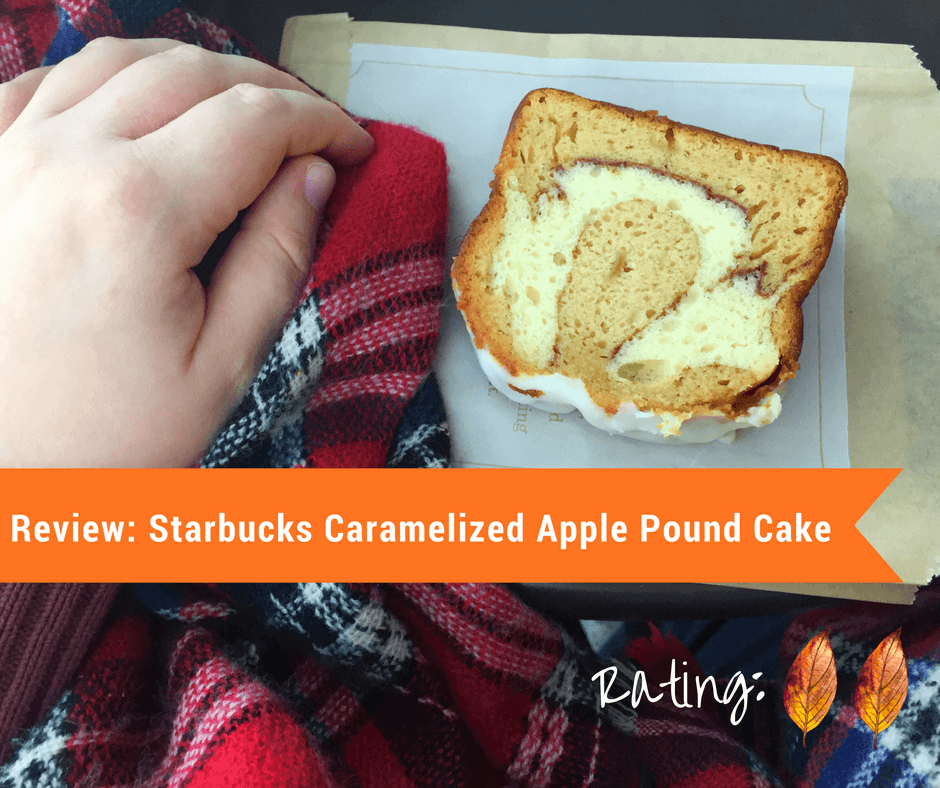 How Fall Is It?: 3/5 Pumpkins: A Tube of Chap-Stick Choosing Its Halloween Costume
How Delicious Is It?: 2/5 Falling Leaves
Here to remind us that apples are also a Fall Food, the apple cinnamon loaf is fine, but the icing is so sweet. I think I would like this pound cake if I hadn't already tried three lattes and a pumpkin loaf. I'm starting to get tired. It's 6:00 and it's looking increasingly like this will be my dinner. Nonetheless, I need to soldier on.
Pumpkin Cream Cheese Muffin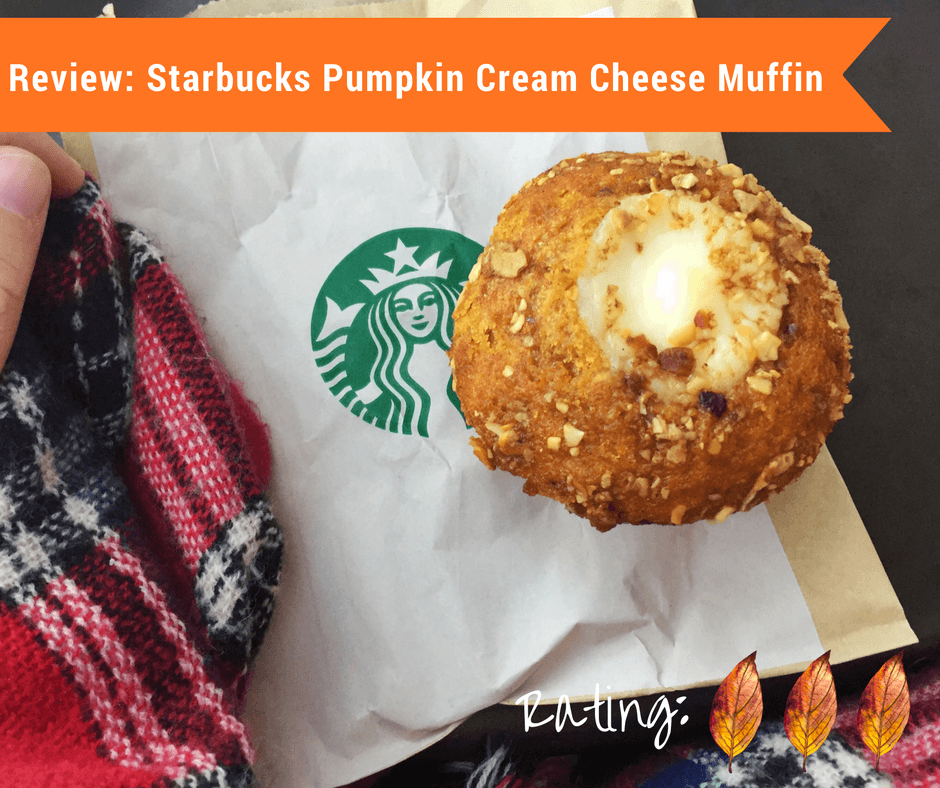 How Fall Is It?: 4/5 Pumpkins: A Blogger's Boyfriend Taking Photos of Her Apple Picking
How Delicious Is It?: 3/5 Falling Leaves
Normally, I love this muffin. When my dad takes me to Starbucks a few times a month to hang out and catch up, I always order this muffin because it's like a dollop of cheesecake in the middle of a personal-sized pumpkin bread. But I'm starting to feel unwell from the sheer level of caffeine and carbs that I've been consuming. I'm slowing in my pace. I'm losing focus.
Sorry, Pumpkin Cream-Cheese Muffin. You deserved better from me.
Last in Line: Pumpkin Sugar Cookie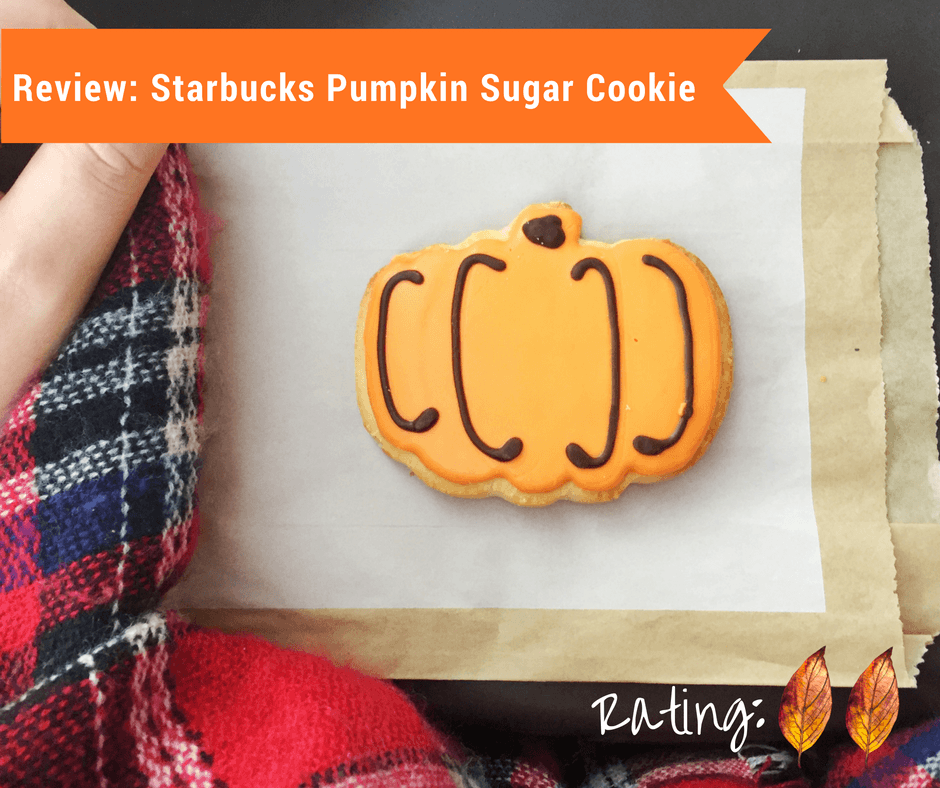 How Fall Is It?: 2.5/5 Pumpkins: Someone with a Cold Trying to Cook Sweet Potatoes
How Delicious Is it?: 2/5 Falling Leaves
This sweet and unassuming cookie is adorable. It's probably a hit with kids, and I have to admit that, of all the items in La Boulange (which I like to think of as the glass-encased lounge where all the Starbucks baked goods hang out), it is by far the most fun to look at. I weren't on the verge of being sick from the sheer amount of carbs I had eaten, I would probably love this cookie. But by now it is 6:15, the sun is setting, and I really need to consume a vegetable.
Closing Thoughts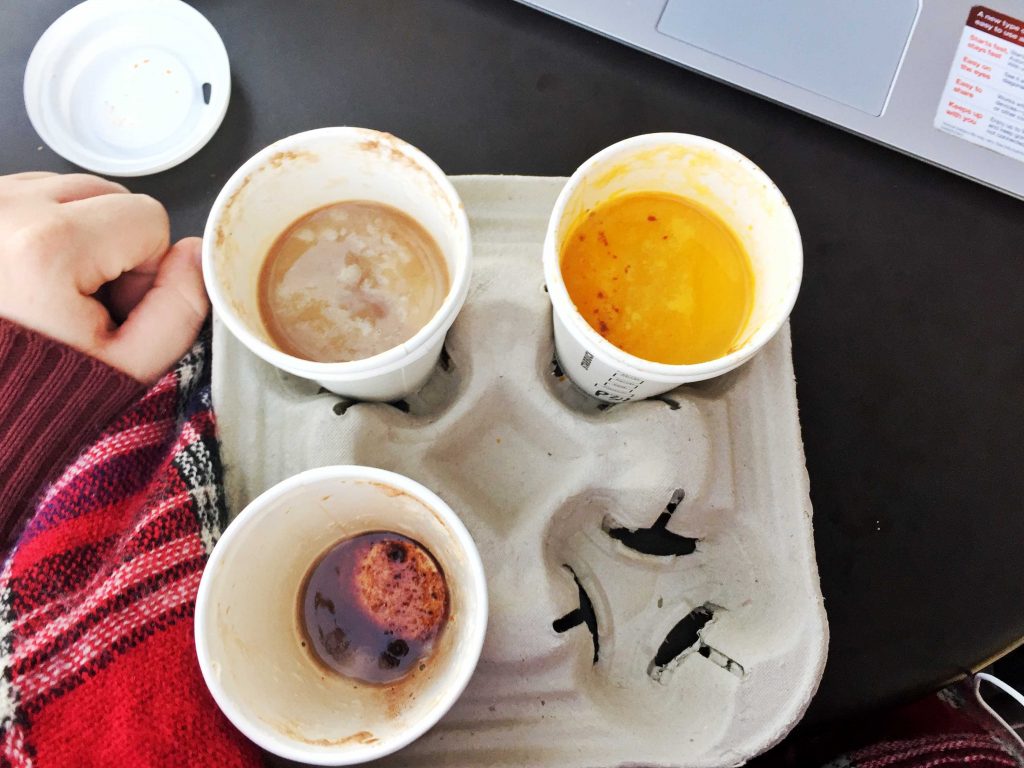 When it comes to meeting the needs of a fall-obsessed tween and teen population, Starbucks is doing a great job. But for an almost-adult who is growing increasingly aware of her own need for actual nutrients, this trip was probably a bad idea. It's late, I'm tired, and there is more fall in my belly than I ever knew was possible.
That said, I don't like to learn from my mistakes. See you when you launch your winter collection, Starbucks!