I started this blog when I was eighteen: fresh out of high school, with the confidence and total lack of life skills to show for it. As I've said before, I began Sara Laughed on a whim, to avoid packing for my trip to the Netherlands during my gap year. Though it began as a personal travel blog, I began my undergraduate degree six months later, and slowly, Sara Laughed became a college blog.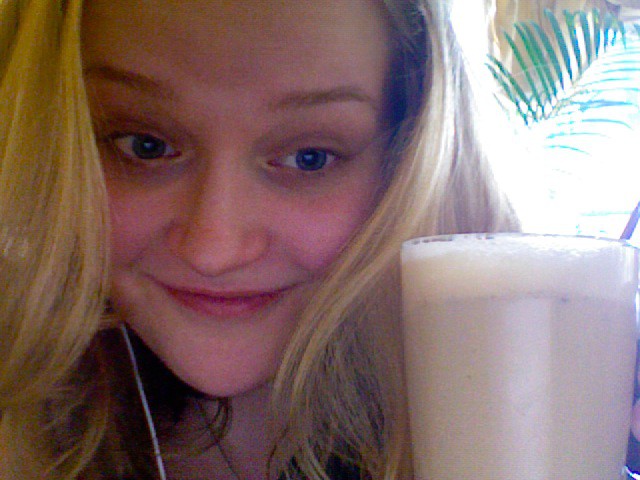 Baby me, in the first photo of myself I ever uploaded to this site!
Sara Laughed has grown with me, through my gap year and four years of college. Now, it's changing with me through my final college summer, as I prep for my last semester at Wellesley even though I walked in my graduation in May. But while I'm stuck in a kind of foot-in, foot-out limbo between school and adulthood, my life is moving pretty fast in the adulthood direction:
Ken and I bought an apartment where we'll live together after I graduate.
I'm working on a couple life changes, ranging in everything from learning to drive (yes, at the age of 22…) to applying for dual citizenship (and what a time to do it!).
My creative life is flourishing as I work on new programs for Seasons Illustrated and even a college-related book proposal.
But as those life changes take shape, I've started feeling a little… stuck, when it came to this blog. I tried new projects, new series, and new styles, but I still felt constrained, somehow. Was it writer's block? Burnout? Lack of inspiration? None of those seemed to be it, so I sputtered along with blogging as I tried to figure it out. And finally, it dawned on me.
Sara Laughed was a "college blog," but I didn't feel like a "college blogger" anymore.
A lot of college bloggers face this as they near graduation. Few people, when they get in to college blogging, plan to stay in the niche forever. Most assume that their blog will age out with them, as I did. But when your blog gains a following for its college content, doing an overhaul is daunting. A big part of my identity has been rooted in the work I do here. How do I leave that behind?
But letting Sara Laughed evolve with me is something that I feel needs to happen. I still love writing about life and learning through the college lens, but I don't want that to be my entire identity online anymore. I want to let my personal blog evolve with me, while still helping students in a more focused way, on a site that's quite so focused on me.
So I'm splitting Sara Laughed in two.
This site, Sara Laughed, will remain my personal blog where I share updates on my life and my upcoming adventures in expat-ing and adulthood. But all my college content is moving to a new home: College Compass.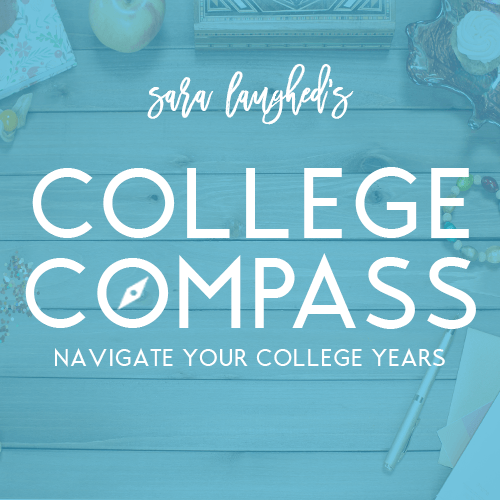 I'm setting up College Compass to be a a comprehensive collection of all the posts I've written about college in the last four years (say that five times fast!). Links to my college posts here will redirect to their page on the new site. All the college content I write in the future will also be posted there, instead of here. I will keep updating the site with new posts, guides, resources, and eBooks, in the same way that other bloggers like CollegeInfoGeek have continued to help students succeed long after their own graduation. The official switch will be made on August 15th, 2016.
I can't wait for this change to take effect, and I hope you're as excited as I am about this new adventure. For sneak peeks, updates, and an announcement about the launch, you can follow College Compass on social media here:
Thank you all for supporting me for the four and a half years that I've been blogging here. Writing for Sara Laughed has brought me so much joy, and a huge part of that is the connections I've made with readers like you. I'm excited to take the next step together!