Hey friends! Today's post is part of my Currently series, where I update you on what I'm doing in my life right now. Currently, I am…
Living in // England, for all of twenty more days. I fly back to the states in a few weeks, and am already panicking about how to fit the entire contents of my room into my suitcase. Who knows whether I'll manage.
Reading // Articles and books on womanist theology, preparing for an essay due on Wednesday. It's almost unbelievable to me now that I used to spend eight days on an eight page paper, when I now have to crank them out in a few hours. Today is my "reading day," which means I have the time to blog a little in between working. Tomorrow will be my "sit down and hammer out a paper" day, which is a lot less fun.
Watching // I was under the weather yesterday, and used the opportunity to finish the third season of Nashville, one of my embarrassing weaknesses. Fellow Yankees and Europeans may scoff, but I love country music, and know it can salvage a host of sins, including soap opera-like plotlines.
Listening to // The Dutch pop singer Nielson, another guilty pleasure. "Deze is Voor Jou" is equal parts awful and adorable. On a rainy day like today, it sends away my moodiness.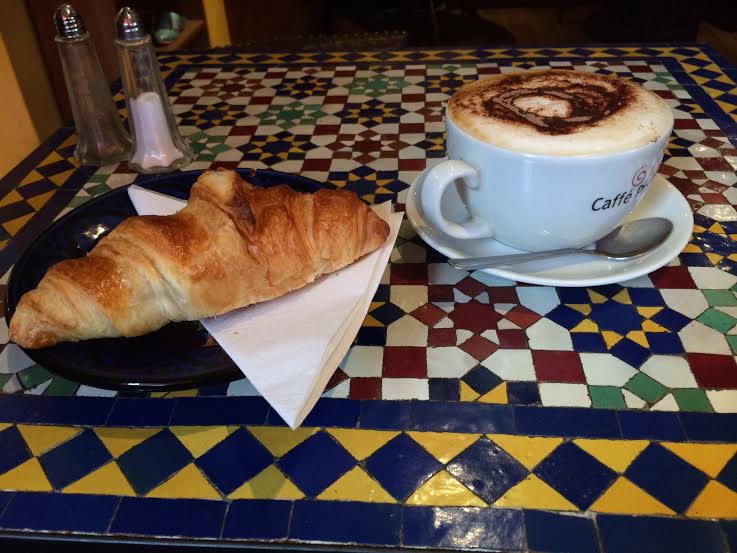 Drinking // As many cappuccinos as it takes to keep me awake.
Writing // I'm in between essays at the moment. This morning, I finished an essay on Jewish life and culture in America; my next paper, on womanist theology, is due on Wednesday.
Excited for //  I'm flying to the Netherlands this Thursday to see Ken for the last time until the Fall. I can't wait to see and hug him again. We've been doing this long-distance thing for more than three years now, and it's finally starting to wear thin. For the first time, we're looking farther into the future, to the time after college, when we'll both be pursuing jobs or degrees, ideally in the same country (what a luxury). It's exciting to plan a future together.
Loving // My friends. With May firmly behind me, I can reflect better on how lucky I am to have so many loved ones to come visit me. I'm feeling pretty unmotivated today, still recovering from my bout of unwellness and not much in the mood to do work. Luckily, I have a whole host of friends and family to keep an eye out and support me, no matter how I feel.