The month of May has finally started to wind down. In case you didn't hear the first two times I complained about it shared, this month has been pretty hectic for me because not one, not two, but three of my friends came to visit Oxford. First there was Cecilia-of-the-hair-dye, then Ken, my boyfriend of three years. This week, my visitor was Taylor, a wonderful friend from my college back home whose shoes, initial jewelry, and general optimism match mine.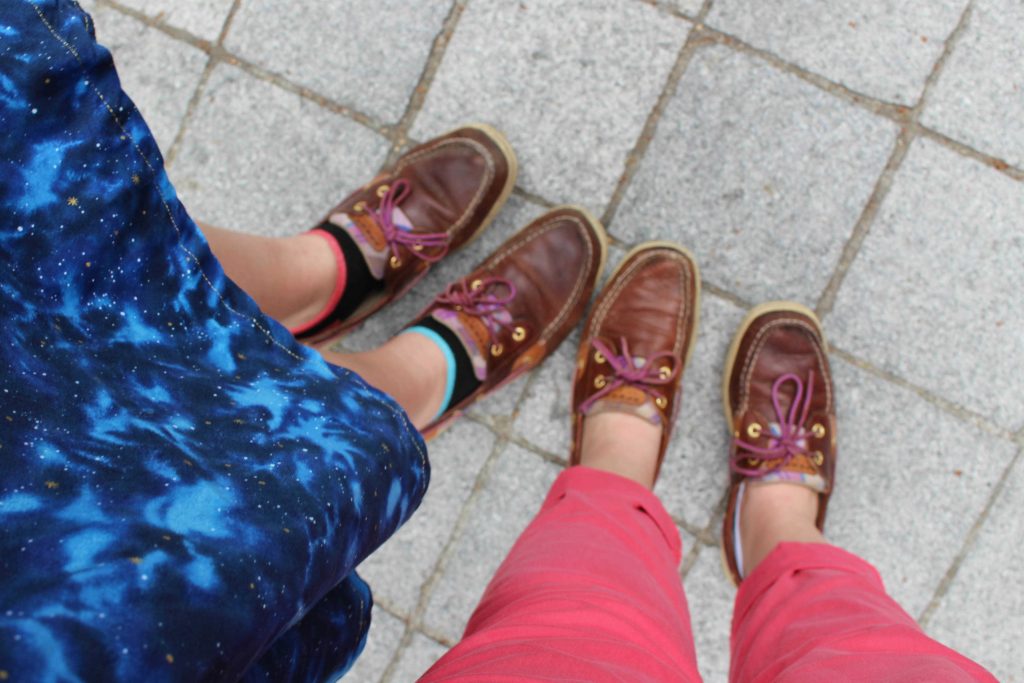 But which of us is wearing the space dress and mismatched socks? It's a mystery.
Having Taylor in Oxford was so great, because it gave me the chance to a) see her again after a year apart, b), try out every cute café in Oxford, and c) do all the touristy things here I hadn't thought to do before. For example, yesterday morning we went on a tour of the Duke Humfrey's Library, the oldest reading room in the Bodleian Library and where they filmed part of the Harry Potter series. We weren't allowed to take photos, but here are a few I found online:
 Breathtaking, no? Beautiful books just do something to me. That's another something Taylor and I have in common – she almost cried when I showed her some of the libraries and bookstores here. (We are nerds.)
Taylor has an excitable spirit, so she was always up to try something new in the city, whether that be painting each others' faces at a Women's Garden Party at St. John's College, or having lunch in the oldest coffeehouse in Europe.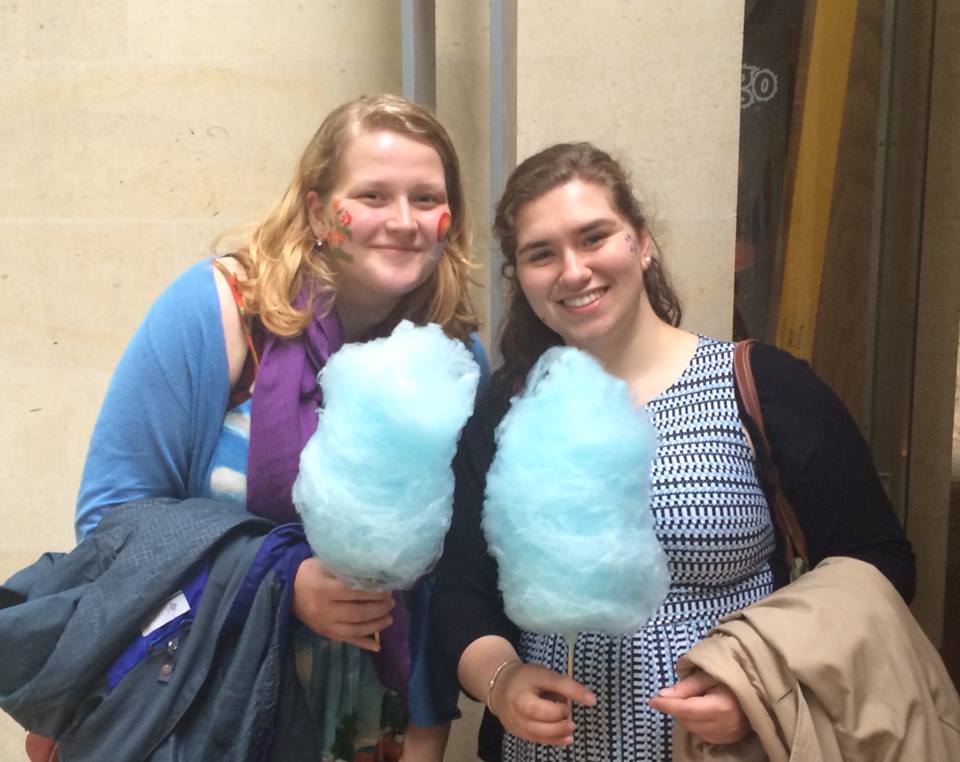 Face paint and cotton candy. For adults.
We only managed to squeeze in one trip to London in her five days in here, because we spent too much time walking through Oxford and hanging around Blackwells (a beautiful, incredibly extensive bookstore) to do much else. Our trip to London was lots of fun – in only a few rain-soaked hours, we managed to squeeze in a trip to Buckingham Palace, Big Ben and the Houses of Parliament, Westminster Abbey, and the London Eye.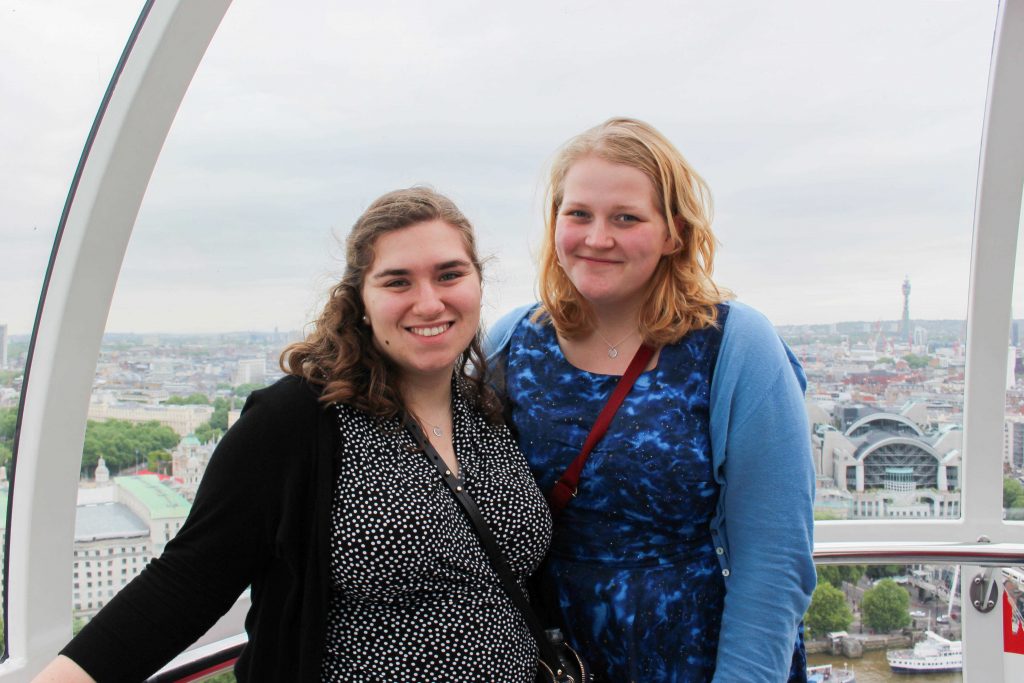 Atop the London Eye. Space dress mystery solved.

There were, of course, also casual nights in my room featuring movies (and more than one kid's movie), dancing, and the college version of dress up: trying on my formal dresses and swishing around in them to the sound of Jess Glynne.
One of the more unexpected aspects of Taylor staying here was how it made me nostalgic for my college back home. I've been at Oxford for eight months now, and in only four weeks it will be time to say goodbye. Part of me is scrambling to stay; looking into Master's programs, dreaming of a time I can return to this life. But with Taylor staying here, another part of me is starting to look forward to next year. My college at home is very different from Oxford: smaller, closer-knit, less anonymous. It houses my chosen family – the friends I've picked up along the years who are there for me through everything, who Skype-chat with me on a daily basis, who reminisce with me about our adventures back home.
Having Taylor here reminded me of all those things, and got me excited about returning. I will definitely be sad to leave Oxford, with all its history, opportunity, and friends I've made here. But I will also be excited to "come home" – to be closer to family and old friends, and to finish my college years where they began. In the meantime, I'll do my best to make the most of my last four short weeks here, and keep it in mind that I am lucky to have made a home for myself in so many places – even if it sometimes means saying goodbye.