It's the holiday season, which means that millions of people are scouring the mall and the internet in search of the "perfect gift." Often, though, a gift that seems perfect for someone else can be less-than-perfect for the planet, or for the people who made it. I do my best to shop ethically more often than not (you can read about why I do that here), and I'm focusing on making sustainable and conscious choices even more now that I will be moving into my own home this January. With the holiday season in full-swing, I want to make sure that my gift guides include ethical gift guides, for those of you who want to make similar choices. Today, I'll be featuring some eco-friendly and fair trade gifts for the "hers" in your life (girlfriend, best friend, roommate, mom) in this ethical gift guide.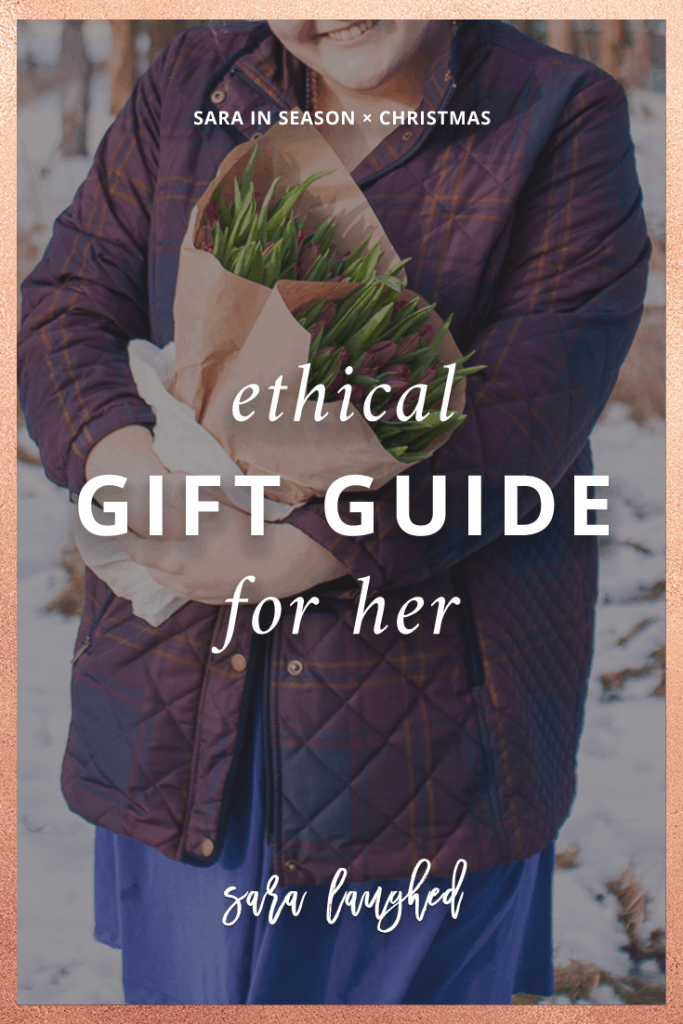 Clothing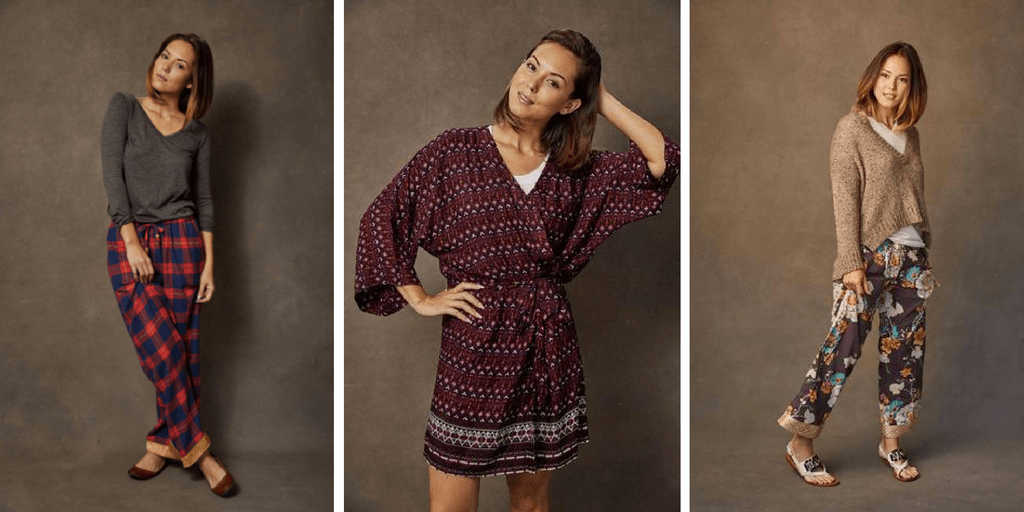 Clothing is always tricky to give as a gift, but I know that many people give pajamas to their family members for Christmas Eve. I love Sudara, and have written about them several times before (find our why they're so awesome in this post). Sudara is a wonderful company that employs women in India who are rising out of sexual slavery and also provides education and healthcare for them and their children. Your purchase supports the work they do. Also, the pants are so soft and comfortable. I have three pairs and two robes; I can highly recommend them!
Jewelry
Beaded Jewelry by Amazima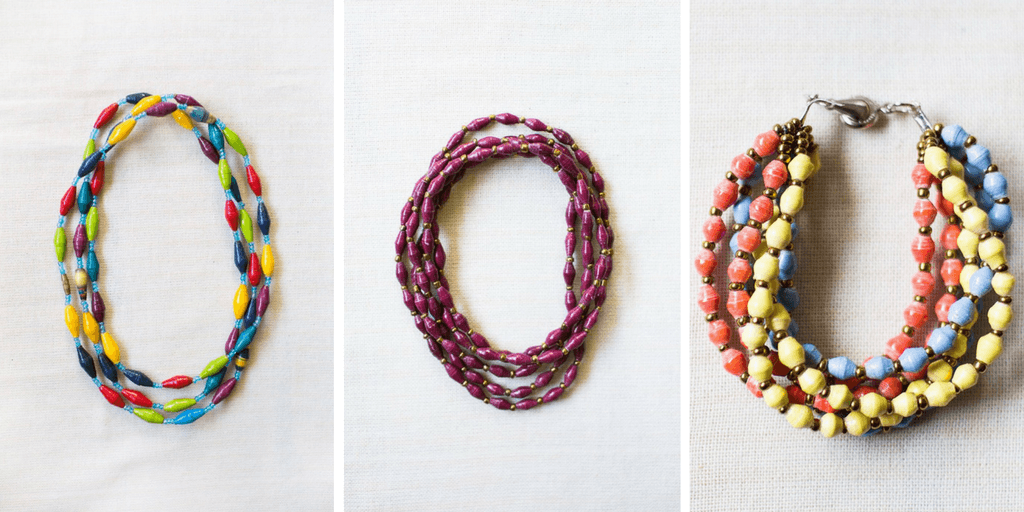 I became familiar with Amazima when I read the book by their author, Kisses from Katie. Amazima employs Ugandan women to hand-make these beads for their necklaces, and pays them a fair wage. The necklaces are colorful and beautiful, and can also come as bracelets.
Jewelry by Ten Thousand Villages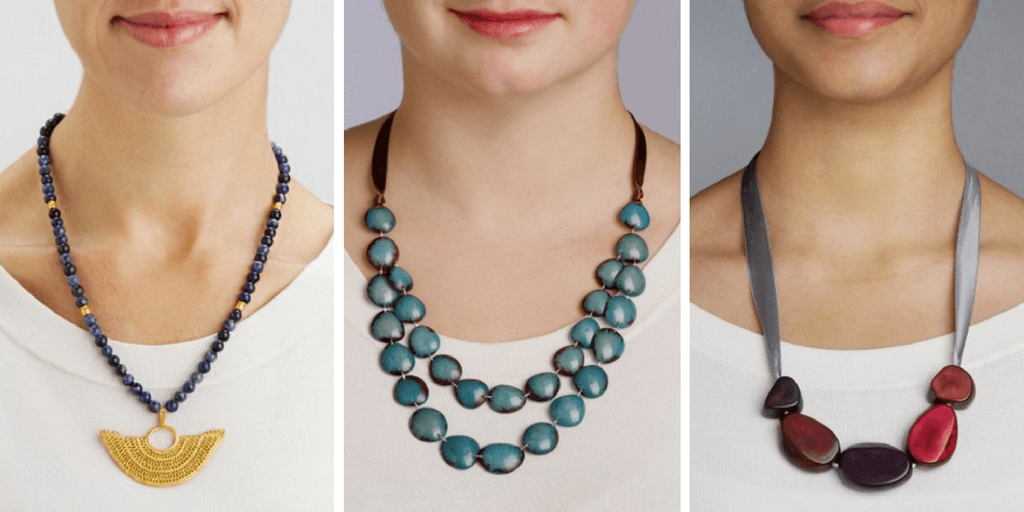 I've shopped at Ten Thousand Villages since I was nine years old and a store moved to my hometown. Ten Thousand Villages is the place where I first became interested in ethical fashion; I even volunteered at one of their stores when I was in middle school! Ten Thousand Villages is fair-trade, but also have have an eco-conscious commitment. I love the tagua necklaces featured above, and am hoping to get one for Christmas this year!
Gem Jewelry from the Shine Project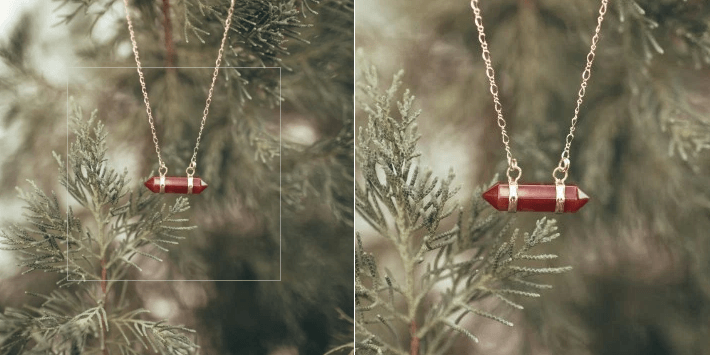 The Shine Project is a really great organization that is part company and part scholarship organization. Working with at-risk teens in Phoenix, the company sells the teens' creations online and uses the funds to send teens to college and to employ students so they can afford school. You can learn more about their story here. In their own words,
"[The Shine Project headquarters is] a place where students come after school to hand make your jewelry. They are involved in running everything from customer service, shipping, jewelry design, t shirt design, new product design, sales, and events. The students who are given scholarships through the non profit are then given jobs through Threads, so they can be mentored and guided every step of the way.
Over 40 scholarships have been given since 2011, and 100% of donations given to the non profit go directly to the students.
Threads by The Shine Project currently employees 11 inner city students."
I love their gemstone and beaded jewelry. You can see the whole collection here.
Home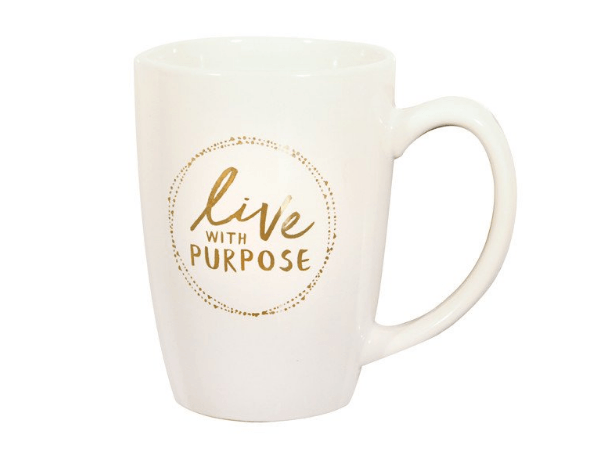 Purpose Jewelry provides employment opportunities and fair pay for women who have escaped from sex trafficking. You can read their core beliefs here or see their gift offerings here. I love this mug because it features a cute design that is also meaningful and gives back!
Serrv is a wonderful nonprofit fair trade company providing resources, support, education, and employment to marginalized women. I've written about one of their sister organizations, Marketplace: Handwork of India before in a post on ethical fashion. These canisters would be beautiful and useful in any kitchen and are truly a work of art!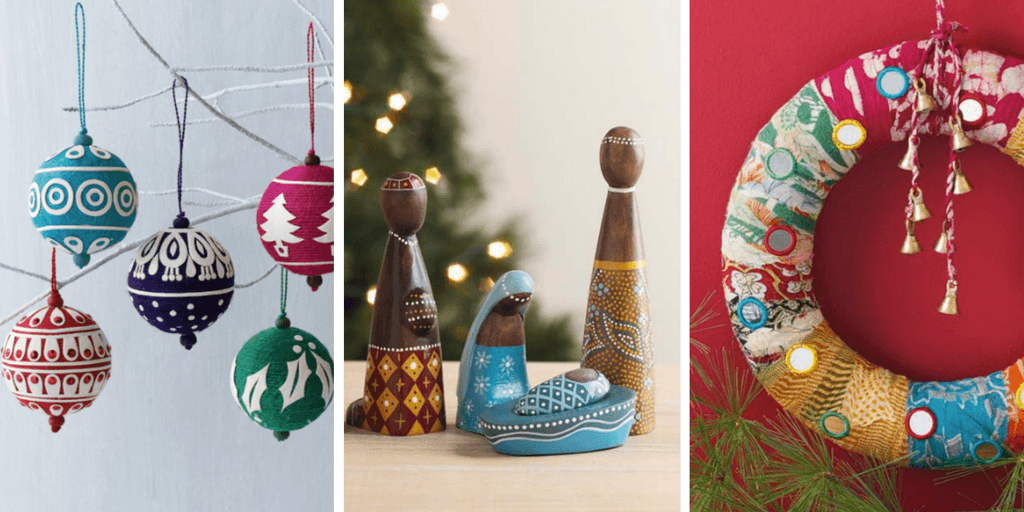 I also just adore these wonderful Christmas offerings over at Serrv. The wooden nativity set is my favorite, but the ornaments and wreath also add so much color an fun to a Christmas display! You can check out more of Serrv's offerings here.
What I love about these items is that they aren't just a gift to the person you're shopping for, but also a gift to the person who made the item. Gifts that give back are a vote for the kind of world you want: one in which everyone is treated with fairness and dignity.
Which of these gifts is your favorite? Let me know in the comments!