Christmas is one of my very favorite times of year. Twinkle lights, gift giving, and best of all, spending time with the people I love, helps make Christmas meaningful and the season feel touched with magic. Because much of our culture loves Christmas, hopes always run high around this time of year, and I notice that more and more people are longing for a meaningful Christmas. We don't just want tinsel, holly, and presents. We want to be wholly present: to experience to fullness of this season. Especially as I'm growing up and my family is experiencing a new chapter in our lives, I want to make Christmas meaningful more than ever. Here are seven ways I'm doing just that.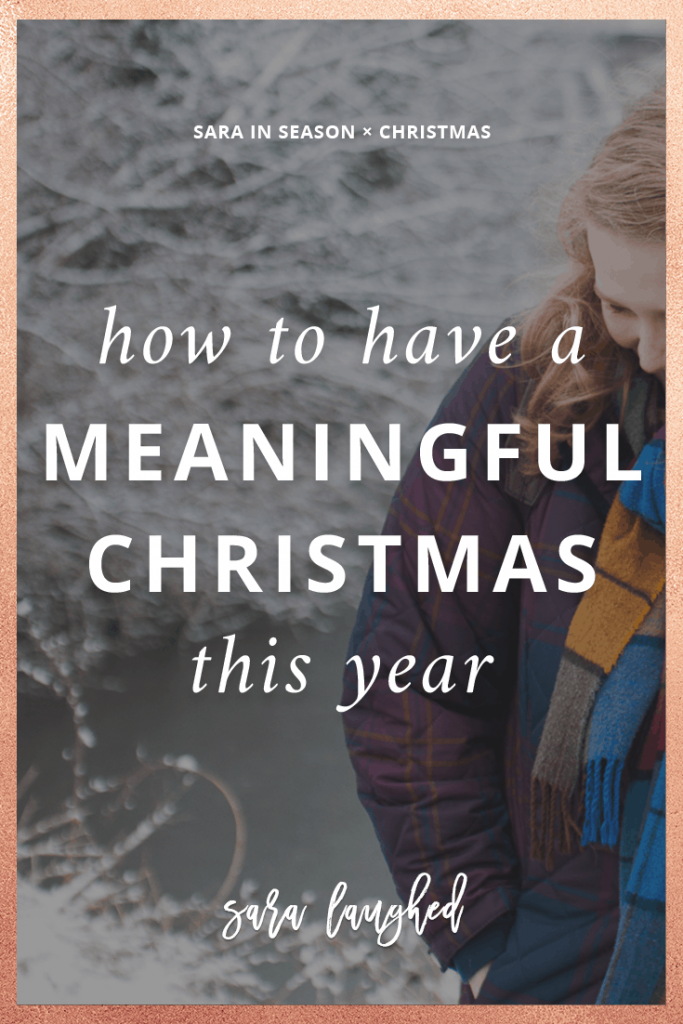 1. Making Christmas meaningful by reading
As a practicing Christian, reading and participating in Advent studies has been really meaningful to me in shaping my time leading up to Christmas! This year, I'm participating in an Advent study as well as leading one of my own for my Bible journaling community, Seasons Illustrated. Here are a few Advent and Christmas books I recommend for people looking for religious reading this season:
Of course, not everyone who celebrates Christmas is religious. There is plenty of meaning and joy to be found in the season whether or not it is a spiritual season for you! A few years back, I really enjoyed Let it Snow: Three Holiday Romances by Maureen Johnson, Lauren Myracle, and John Green. There are plenty of other Christmas books that can help you get into the spirit of the season; head to your local bookstore to browse a little!
2. Make Christmas meaningful with Advent music
No, not Christmas music! I love Christmas music, but there's a whole other kind of seasonal song that is regularly overlooked, and can be quite meaningful. Advent is the four weeks leading up to Christmas, in which people prepare their hearts for Christmas Day (and the twelve days of Christmas, which actually only start on the 25th!). Advent music focuses on themes of waiting, hope, and anticipation. It's a great way to get into the spirit of the season without overwhelming yourself with the same Christmas hits you hear every year. I have an Advent playlist you can check out below:
3. Practice acts of service.
Christmas is a great time to give back, because there are families struggling with the financial burdens of Christmas, as well as people who are dealing with emotional hurts during a season that can be as high in tension as it is in hope. Here are a few ways to commit acts of service this season:
Donate to the U.S. Marine Corps Reserves' Toys for Tots, which collects unopened toys for less fortunate children.
Be an Elf by fulfilling a child's letter to Santa.
Volunteer at an elderly care facility. Spend time with those who are neglected and may feel lonely this season.
4. Make Christmas meaningful by finishing shopping early
Shopping for gifts is fun, but can quickly become a stressor. Save stress and time by shopping early so that you can spend more of your season on what matters, like family, friends, and your community.
5. Make Christmas meaningful by scheduling time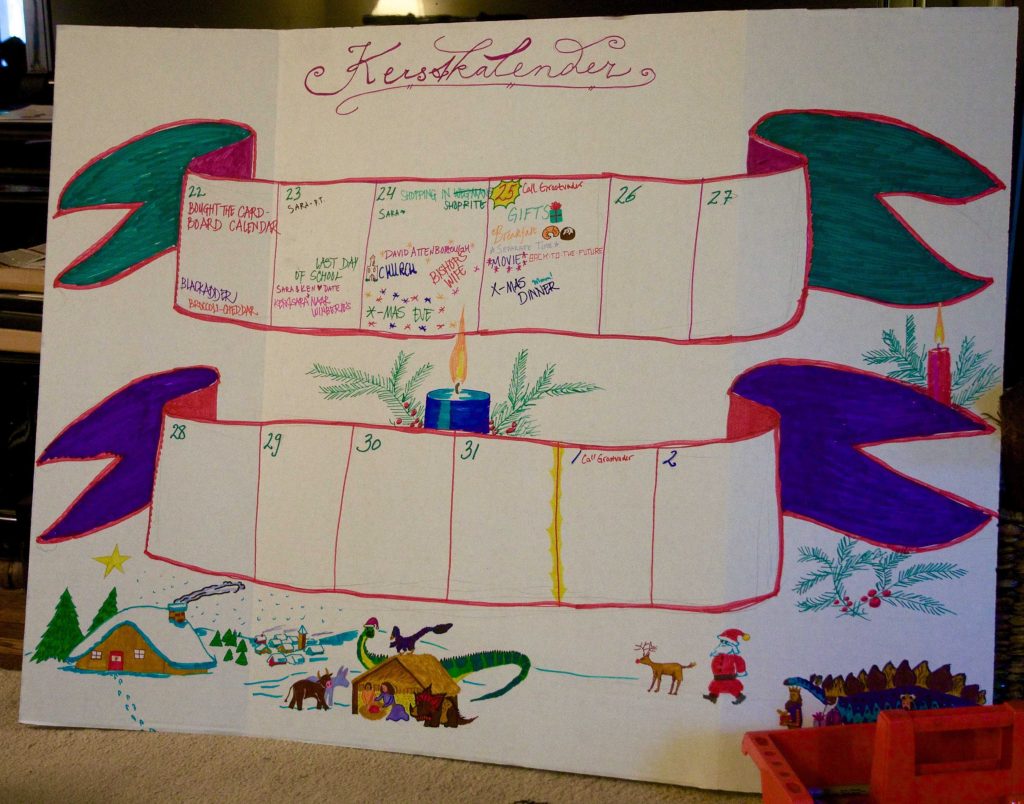 To avoid Christmas tensions, my family has a 'Christmas Calendar' where we write down our big events and plans for the days before and after Christmas. By scheduling family time as well as time apart, we make sure that everyone's hopes for the Christmas season are met and fulfilled.
6. Make Christmas meaningful by attending a Christmas Eve service
There are faith communities in every denomination gathering together to celebrate this season. Whether you never go to church or you go more than once a week, try attending the Christmas Eve service this year. Christmas Eve servicse, in any congregation or denomination, can be a beautiful way to focus on the story of Christmas, sing hymns, and stand in candlelight with others. I always find that the Christmas Eve service is my favorite way to "flip the switch" from Advent to Christmas.
If you're not sure which services might be happening around you, ask a coworker or friend who you like and who is plugged into the community. They can likely recommend a church that would be a good fit for you and your family.
7. Make Christmas meaningful by gifting time
I recently read an article on giving activities as a gift, rather than giving material items. I loved the idea of giving someone show tickets, or a voucher to go ice skating, or do something else meaningful and fun this holiday season. Accompanying the person to the activity is even better!
These are just a few of the ways that I'm trying to create a meaningful Christmas this year. I'd love to hear from you in the comments:
What makes Christmas meaningful to you? How do you make Christmas more meaningful?