September means Fall to me. Yes, I know that Fall only starts in late September, and it hasn't gone unnoticed by me that the leaves are all still green. I don't care what anyone says – school has started; it is Fall. But the weather seems to disagree.
Here in the northeast, it is still pretty warm outside. As much as I would love to rock a scarf, cardigan, and boots, the temperature doesn't allow it (this has made my dress project a little more complicated). So instead, my friends and I are soaking up the last few weeks of warm weather in style. Lately, that style has been thanks to Sudara, my favorite ethical fashion company.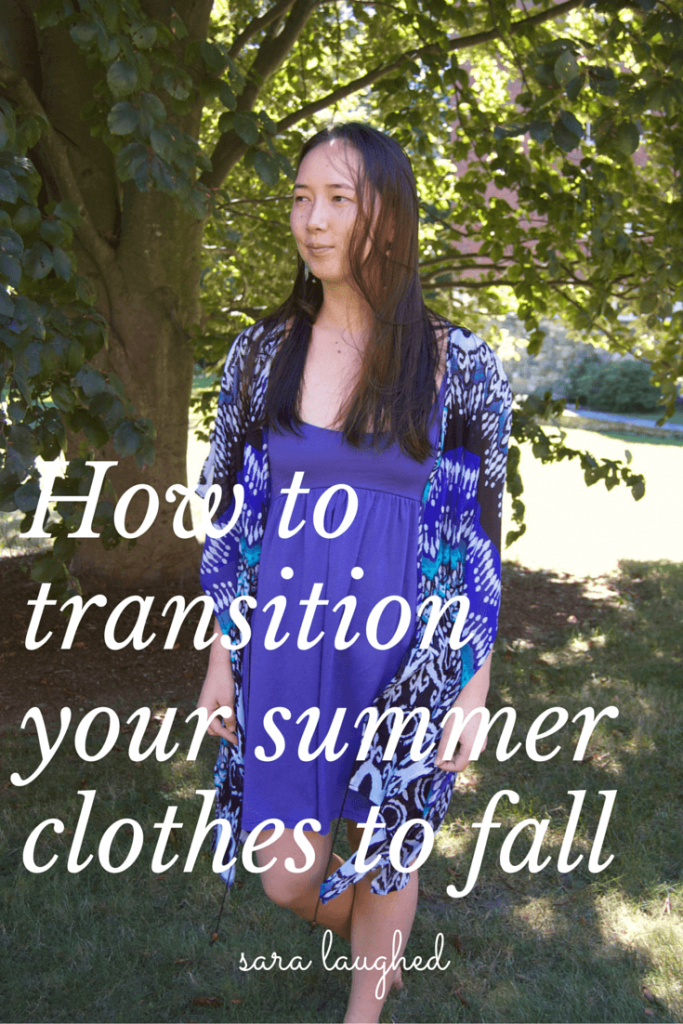 As you all know, I'm a little obsessed with Sudara. Sudara is an amazing ethical fashion brand that helps women in India rise out of sex slavery by providing them with entrepreneurial and sewing skills and paying them double the baseline for fair trade pay. On top of that, their clothes are incredibly beautiful and comfortable.
For that reason, I was really excited to learn that Sudara has expanded their line to include shorts and beach wraps this year! They were kind enough to send me a pair of shorts, and a wrap for my dear friend Aili.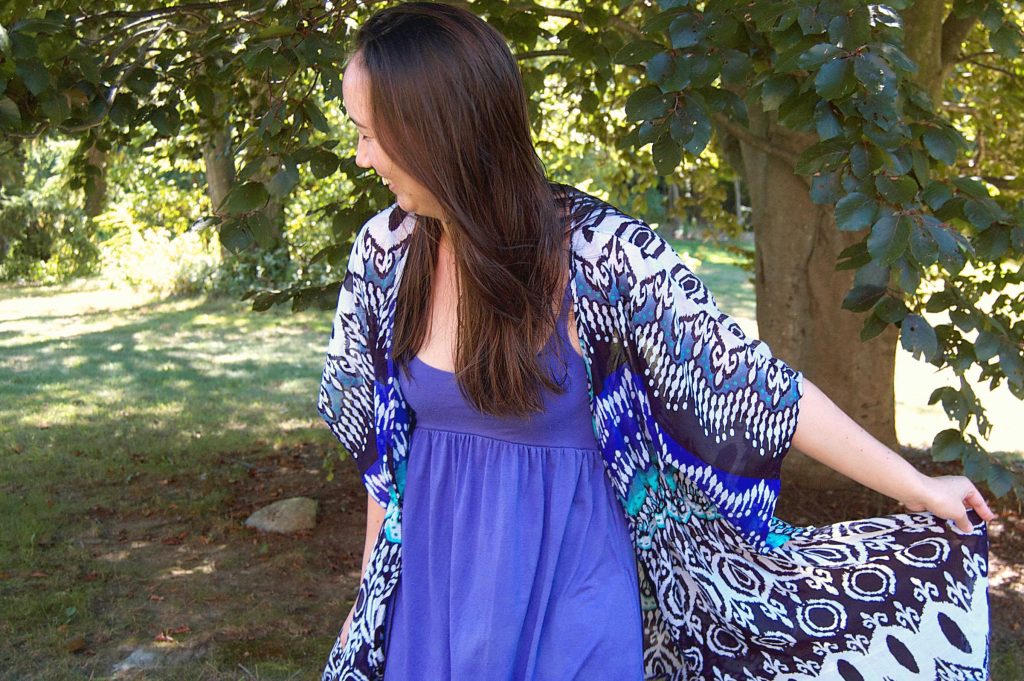 This is the gorgeous Polamma Beach Wrap. It's intended for the beach, to wear as a cover up over a bathing suit, or to wear over a summer outfit as the evening gets cooler. However, Aili and I have found that it is also a great transition piece for clothing into Fall. She tends to wear it around the dorm to stay cozy during the day, and I would love to wear this over a dress or simple shirt and jeans combination. A wrap like this is great for transitioning your summer dresses and clothes into a warmer fall wardrobe, without getting too warm. The fabric is soft and light, which makes it good for layering during warmer weeks.
Look at that beautiful pattern! I just love this wrap, and I love to see Aili wearing it. It looks beautiful with her complexion and the many summer dresses she likes to wear into the colder seasons.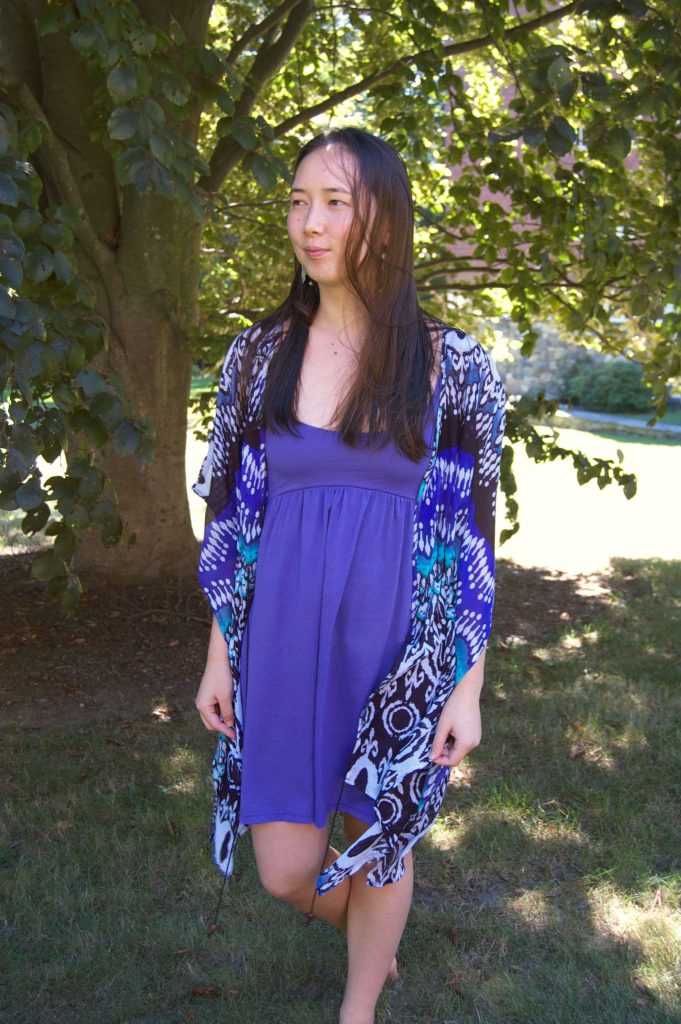 Sudara was also thoughtful enough to send me a pair of their super comfy Soyamma Mini shorts. I love these SO MUCH. I received them a few days before my dress project began, and I was wearing them constantly! I love mixing prints and wearing the shorts with a striped or patterned shirt, as below.
The shorts are made out of a thicker fabric than the wrap. They are longer as shorts go, reaching about my mid-thigh. These area another great transition piece because they are longer than most shorts, you can pair them with a mid-length sleeved shirt to stay warm, without getting too hot in the last days of summer.
Now that I wear my charity dress during the day, I love these cute shorts as pajamas, or just to hang around in my dorm. They are so comfortable, and I love the frilly edge along the bottom! It really takes these shorts from a simple patterned pair to something more special. The pattern on the shorts is an interesting mix of something exciting and vibrant, but still classic in color. One of my favorite things about Sudara, aside from how the clothing is made, is how beautiful the patterns on their clothes are. They combine beautiful swirls, prints, and designs to make the clothes come alive. I wear my shorts all the time, and with reason!
Thanks to Sudara for the work they do and for sending me these beautiful clothes. How do you transition your summer clothes into fall?