Several months ago, I made the questionable decision to invite several of my loved ones to come visit me in Oxford… all in the month of May. As I said last week, that means I'm scrambling to write an essay every three days so I'll have free time to be with them. The essay-writing bit is not so fun. The seeing-friends bit has been great.
My wonderful friend Cecilia came to visit me last week (for all of eighteen hours). She and I go to college together in the States, but she's currently studying abroad in Spain. Having her here gave me an excuse to do all the touristy things I hadn't tried yet, like climbing to the top of the University Church for a view of the city.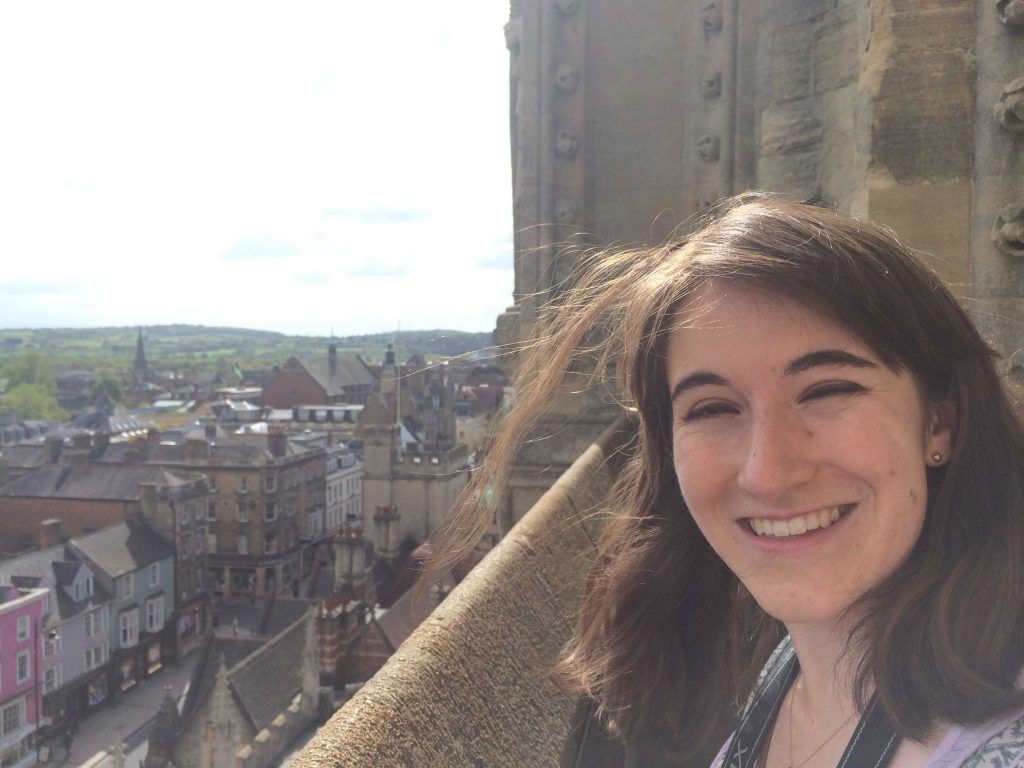 Cecilia: "Okay, I think I need a graduate degree now."
We went on a mad dash through Oxford, trying to get through my favorite sites, shops, and cafés before they closed. That night, after we had dinner in my college (Cecilia: "I'm afraid of breaking Oxford traditions, like there's a Latin chant you must perform for pouring water"), we spontaneously decided to dye her hair using henna, and ended up splattering the kitchen (and my apron, shirt, and arms) red in the process.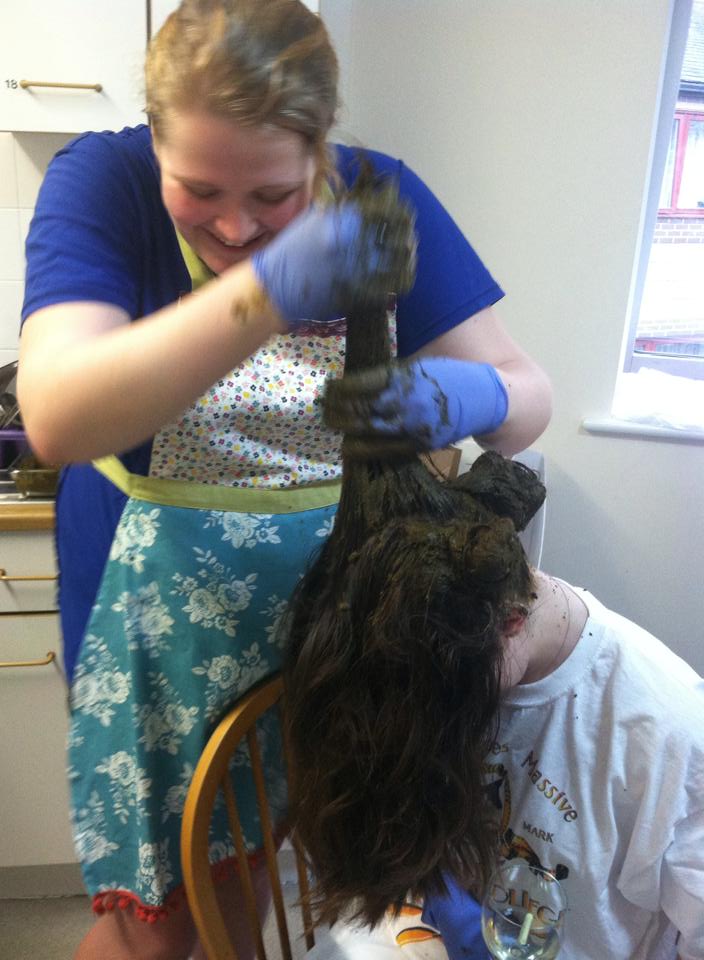 She left early the next morning and I went back to work until Saturday, when a few friends and I went to a college ball together. I had spent literally months geeking out over pretty dresses and how to do my hair, so I started getting ready two hours before – and was done in twenty minutes. I ended up watching Nashville on my laptop and waiting for my "date" (read: best friend) to put on his suit. One of his best friends joined us as well, bringing her fancy camera, which means pretty pictures.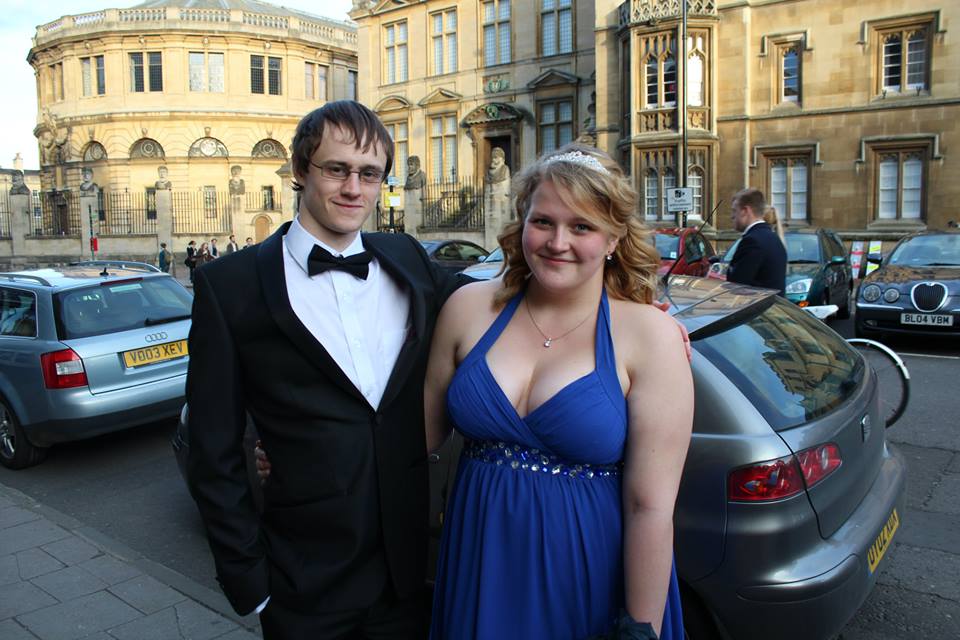 The ball was totally different than I expected, but it's hard to say why. Let's just say that I doubt Cinderella stuffed her face full of cheese and then bopped around at a silent disco until two in the morning.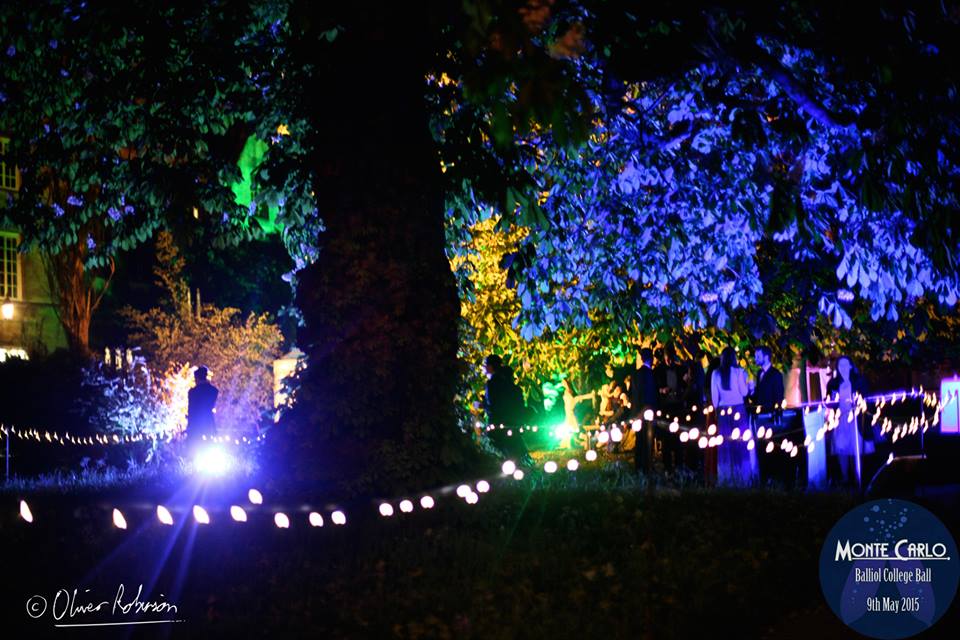 One of the photos of the ball taken by a professional photographer.
Bad iPhone-camera photo, but a little truer to my experience.
I had a really great time and I'm so glad I went. Let's just ignore the cost of the ticket, shall we?
It's been right back to work since then, though I've had a harder time getting into the groove of things than I'd care to admit. I'm behind on my essay-writing schedule (who can really write three essays a week, hm?)… but I hardly have the mental space to feel bad about it because Ken is coming to visit tonight! He'll be staying for four days and I am so excited to see him.
Long story short: life is fun and a little hectic right now. Thanks for coming along for the ride. See you next time.