Hey guys! It's been a while since I sat down and wrote a life update, and since I updated my logo and some of the design elements on the blog today (what do you think?), it seemed as good a day as any! For the last few months especially, I've been going through some big changes that I haven't explicitly talked about on the blog, so today's post will have lots of new information, big and small. Let's get into it!
The mess that was last year
I haven't publicly talked about this part of my life much, so this section of my life update may be a big surprise to you! When I graduated from college, Ken and I made a deal when it came to my career: I'd give full-time blogging a go for a year, and if it didn't work out, I would pursue a traditional job. I worked really hard on making my college site, College Compass, work as a full-time job from about February to August of 2017, which was the first seven months of that year. But it turned out that working for myself and working from home were two parts of the job that were a) fairly essential to my work in this stage of blogging and b) completely not what I was looking for in a job. While I grew CC's readership and was making a decent amount of money in the beginning, I started to burn out pretty quickly and made some bad business decisions as a result of the burn-out — for example, to stop writing devotionals for my site Seasons Illustrated, which was a big source of income for me. Around late August, I decided that I didn't want to pursue blogging full-time anymore, and I started trying to find a Plan B.
That was right before my godmother, Kristen, passed away. The loss of Kristen was a huge blow to me, and really affected my worldview, my faith, and my sense of self. I spent about two months after her death kind struggling to tread water, so to speak, and constantly felt like I was drowning in my own grief. I kept up blogging and freelancing while looking into other options for work, considering grad school and a few other options. Then, in the beginning of November, a few days after her celebration of life, I made a big decision about what I wanted to do with my career.
Career
After returning to the Netherlands following Kristen's service, I decided that I wanted to take coursework to become a programmer. My decision was based on a few factors — my experience in and enjoyment of web design through blogging, how much I liked a programming class I took in college, and, primarily, the fact that there's a dearth in programmers in the Netherlands and that it seemed like a solid field to start a career in. The issue was that I had no knowledge and no experience in the field; with a Bachelor's in Religion to my name, I was entering this world with, essentially, nothing on my resume.
Ken, himself a programmer, was incredibly supportive and helped me choose a program. I settled on Treehouse, an online learning platform that teaches coding. So far I've completed two of the shorter tracks (JavaScript and HTML) and am two hours away from completing the Web Design track, which is a longer program that covers HTML, CSS, design, and other web development topics in greater depth. After that, I'm going to split my learning time between the completing the Front End Development track (which I'm about 80% done with), and building a portfolio. I'm hoping to start applying for work this summer.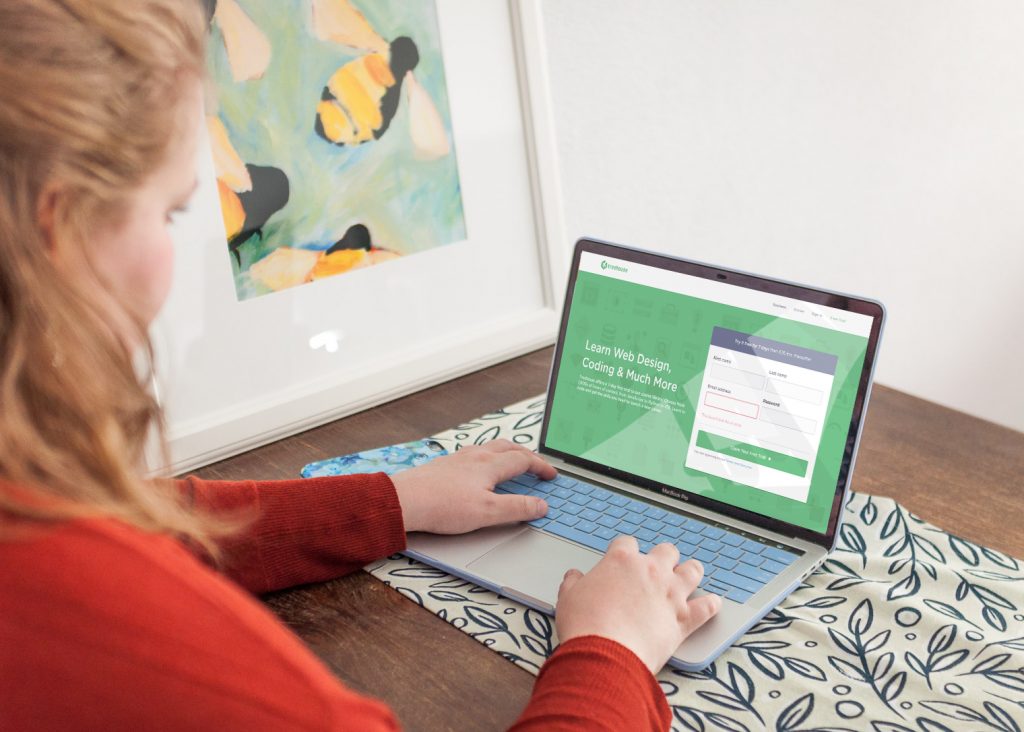 Faith
Two factors combined to shake my faith last year. The first is that, after writing eight devotionals in a year and a half for my Bible journaling site Seasons Illustrated, I was completely burnt out in terms of personal and emotional energy. My spring effort in 2017, Lent Illustrated: Fruits of the Spirit took just about the last energy I had in terms of sharing devotional writing, and a few invasive emails from fellow Christians around the same time made me decide to step back from that part of blogging entirely.
A few months later, when Kristen passed away, I was so devastated that I began to wrestling with doubt. I have always seen my life, and the lives of those around me, as a story penned, at least in part, by an intentional Author (blame the bookworm in me). But despite the difficult things I'd dealt with earlier in life, Ken's diagnosis among them, Kristen's death truly shook deeply me in its permanence. In the case of any other difficulty I had faced, I had, at the very least, lived to tell the tale. Who knew if I was stronger or wiser; at least I survived. But Kristen didn't get to live out the end of her story, or tie together the loose ends in her life. Were I the author of her story, I would have given her a different ending. And because the ending she got seemed so abrupt, so unfair for a person I so deeply loved, it became hard for me to love the God who had penned this life for her. I didn't stop believing, but I did wrestle with the hurt I felt, and it drove a wedge between me and my faith.
The page on that chapter in my life started to turn in January, about six months after Kristen's death. When Ken and I got engaged, I started praying for him and our marriage, even though prayer hadn't been a part of my life for several months. We also started doing Bible study together, which was the first time I had read the Bible for personal use in about as long. These little actions began to ease at the wedge that I'd put between God and me, until I started to feel God's presence again. In some strange way, because this renaissance is happening alongside the coming of spring, it feels like I'm watching the old dead parts within me come to life again, budding and blossoming before my eyes. I'm grateful for this change in my life and hopeful about the future, for the first time in a long while.
Fitness
On to lighter things! Regular readers may know that I started a regular fitness routine in December of 2016. In 2017, I lost 25 pounds, but the weight was slow to come off and I stalled around the holidays (alongside every other person on the planet). As of the last month or so, I'm back at it, and have lost the weight I gained back over the holidays. (That 'lighter things' pun wasn't intended, but it made me smile so I'm keeping it, anyway).
I've been pretty private about this health journey because I'm fairly private about my body online in general, but if people are interested in hearing more about what I've been doing, I'm happy to share it (there's no magic button, but I've learned a lot about what does and doesn't work for me). The work out component, especially, has been amazing for me — I've never enjoyed being active as much as I do now. Now that it's springtime here in the Netherlands, I'm tentatively going to try to add running to my routine. If you never hear from me again, it's because I twisted my ankle was dragged into the night by my own hubris.
Hair (?!)
The lightest thing of all! After years of brushing out my hair's wavy-curly texture, feeding it with sulfate-bearing shampoo, and using heat to style it, I'm trying out the Curly Girl method to see how my hair responds. I've always had a loose wave to my hair with two ringlets in front, but because of the intense frizz I get when it's humid or it rains (or I'm at the gym), I suspected my hair wasn't getting enough moisture, which is common for people with curly and wavy hair. So I've been using sulfate- and silicone- free hair products and not brushing out my waves after the shower to see what that would do to my hair, and I've been liking the results a lot so far. For fun, I'll share some 'hair journey' photos.
Here's a terrible selfie that shows my hair's natural texture when I let it air dry: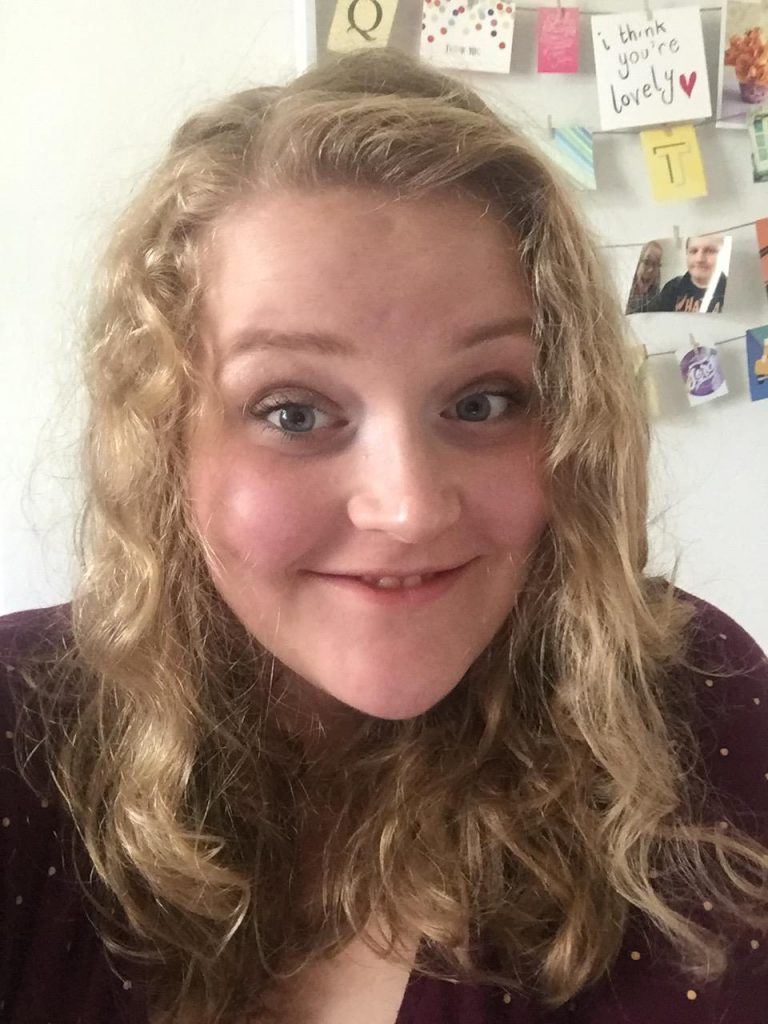 And here's what my hair looks like now that I'm not using shampoo with sulfates and silicones.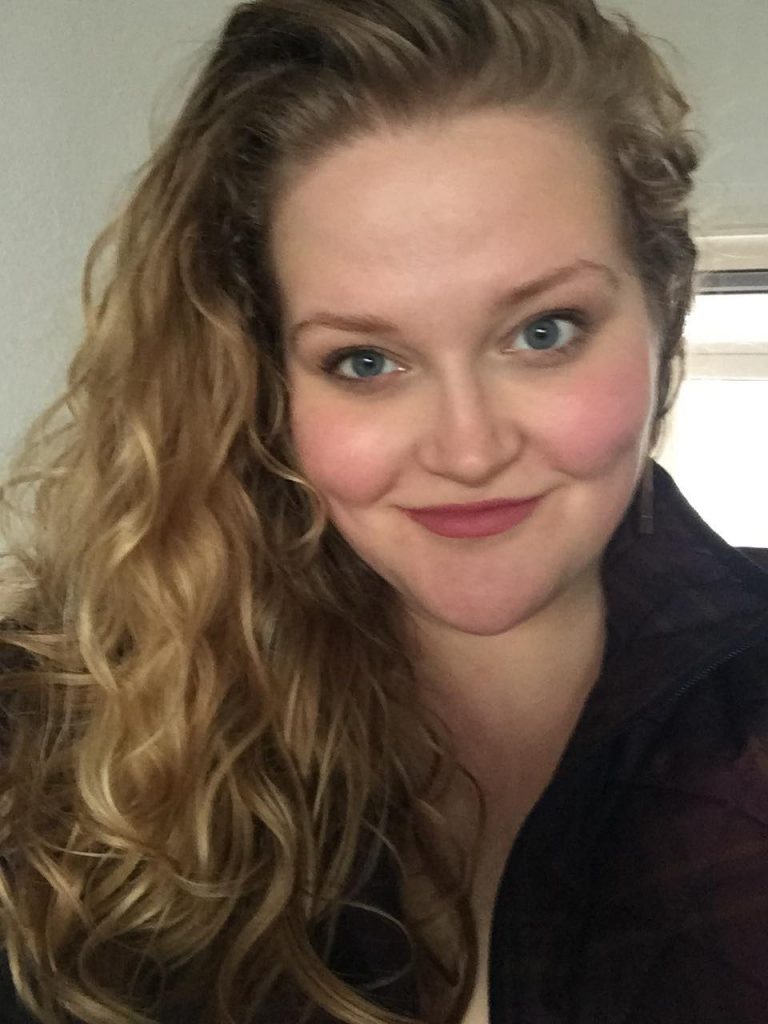 If slightly blurry selfies aren't doing it for you, here's a clearer side by side of my hair when it's brushed out (the photo was taken after going to the salon, where I got my hair lightened) vs. one week of the curly girl method.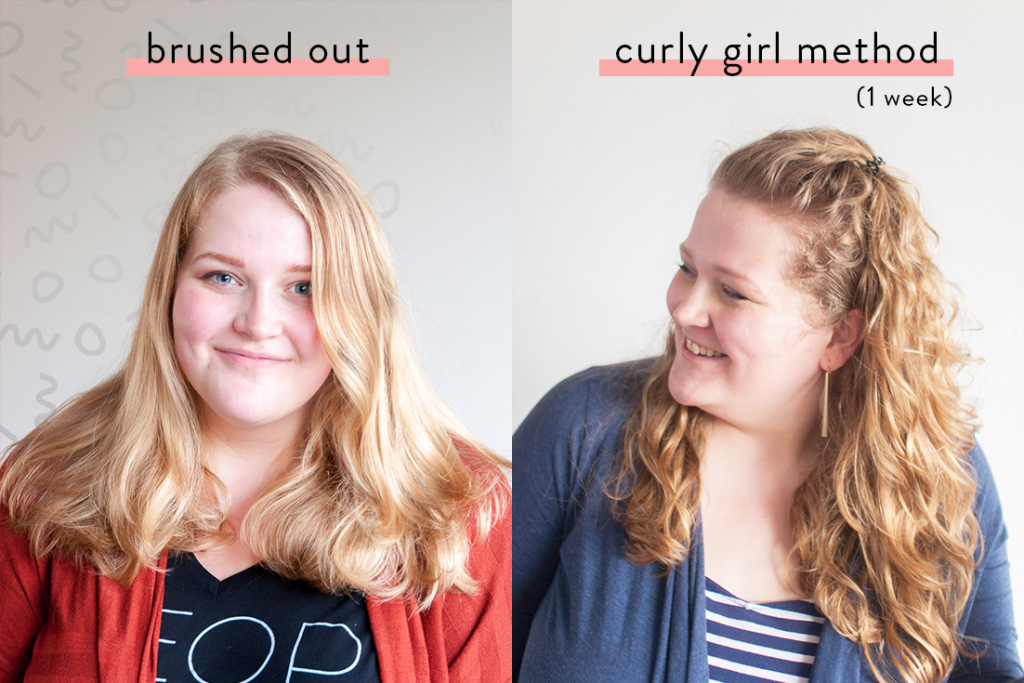 Wedding Planning
I was planning on adding updates on wedding planning in this post, but it's already 1500 words long, so I think I'll save that for the next one! But please let me know what about wedding planning you're interested in hearing about:
That's all for now! Thanks so much for reading and I'm excited about sharing my next post later this week!