Hi friends! Welcome to week two of Thankville! 
Thankville is a family-friendly craft-along in the weeks leading up to Thanksgiving. But what the heck is a craft-along mystery? Well, it's the story that unfolds as our main character explores her world — and every week, as she wanders through a new part of town and finds a new clue, you get a free printable craft to follow along. As Dot discovers Thankville, you bring it to life, collecting town buildings to fill in your map and bring the town together in time for Thanksgiving.
This Week's Free Printable: Harvest House of Worship
This is the second week of Thankville, and this week's free printable is Harvest House of Worship, which you can download here! To be on the mailing list for future free Thankville printables, sign up here!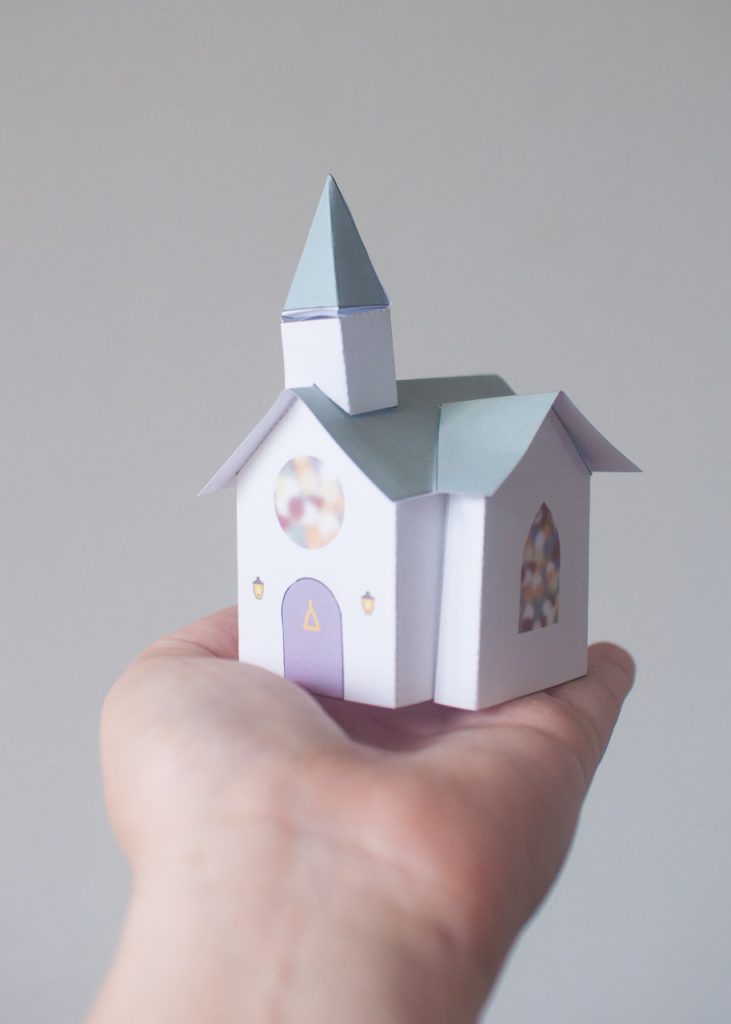 If you're following along with the full Thankville collection (which you can buy here for $20), then this week you can put out:
Harvest House of Worship
Pumpkin Post Office
Pinecone Park House (the purple house)
If you'd like to buy the full Thankville collection, you can right here!

Purchase the Full Thankville Collection!
This Week's Story Portion
When we got to Applebaum Orchards, I was the first to spot the clue.
"Look, Davie!" I said, running up to the pumpkin patch. Hidden on the inside the fence around the patch was a little wooden box. Davie followed me and jumped up and down on his toes as I opened  the box and saw the next clue.
"Read it, read it!" he said. I gave it to him to read out loud.
I knew that you would catch my drift!
Just a few clues 'til your gift.
You'll find the next one of my clues
Where we sang hymns between the pews.
"Where do we go now?" Davie asked.
"I think I know just the place," I said, looking across the park in the center of our town to see the Harvest House of Worship. You didn't used to be able to see it from where I was standing — the community center, where Grandma Dorothey worked, used to stand in the way, until it burned down a few years ago. Ever since, most of our community meetings happened at the Gratitude Gazebo or the Harvest House of Worship. I was sure that was where the next clue lay!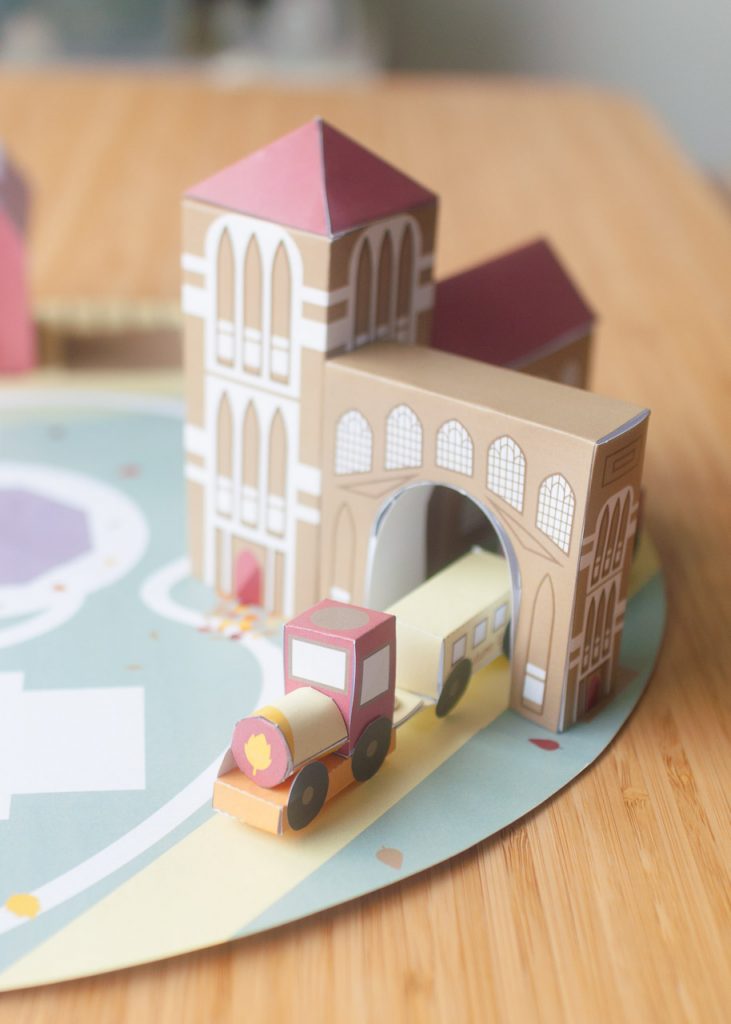 If you liked this free printable, the weekly story portion, or the pictures of other printables (like the train above!) there's still time to buy the full collection and immerse yourself in the story. Download all 12 buildings, the map, and a guide here! And either way, thank you for joining us and happy Thanksgiving season!