Hi friends! Welcome to week one of Thankville! 
Thankville is a family-friendly craft-along in the weeks leading up to Thanksgiving. But what the heck is a craft-along mystery? Well, it's the story that unfolds as our main character explores her world — and every week, as she wanders through a new part of town and finds a new clue, you get a free printable craft to follow along. As Dot discovers Thankville, you bring it to life, collecting town buildings to fill in your map and bring the town together in time for Thanksgiving.
This Week's Free Printable: Applebaum Orchards
This is the first week of Thankville, and this week's free printable is Applebaum Orchards and the Pumpkin Patch, which you can download here! To be on the mailing list for future free Thankville printables, sign up here!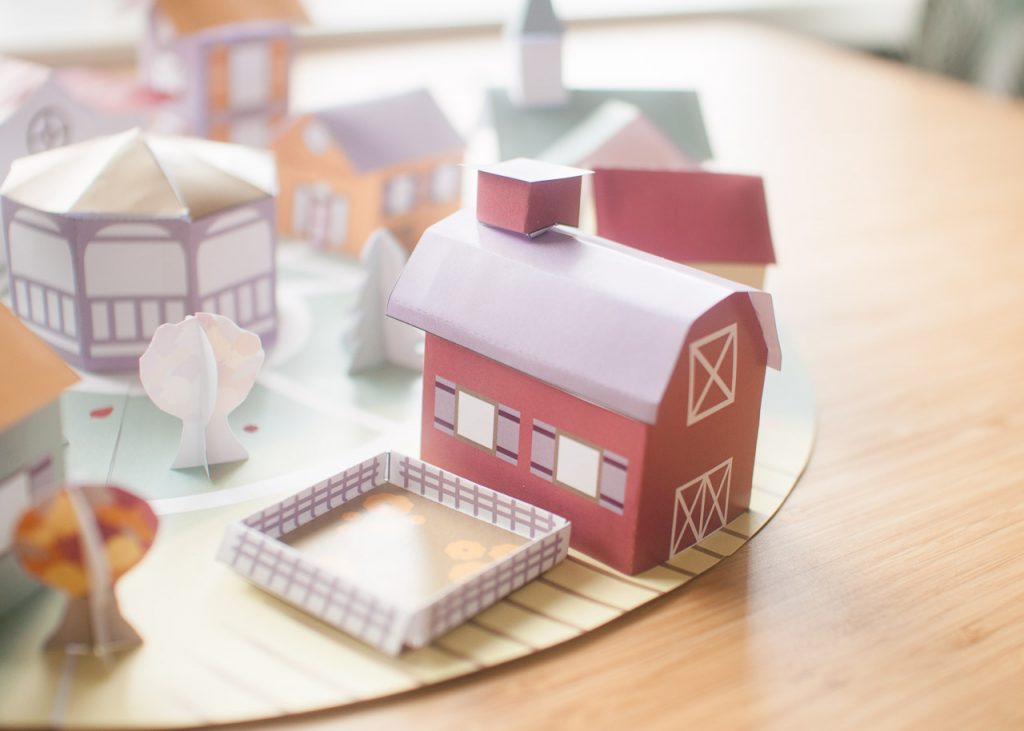 If you're following along with the full Thankville collection (which you can buy here for $20), then this week you can put out:
Applebaum Orchards and the Pumpkin Patch
Dot's House (the green house)
Mrs. Gourdon's House (the yellow house)
If you'd like to buy the full Thankville collection, you can right here!

Purchase the Full Thankville Collection!
This Week's Story Portion
I'll never forget the day that it all started.
"Happy birthday, Dot!" said Mom, putting my birthday cake on the table. As my family started singing 'happy birthday,' I looked at the ten candles on the cake, then around the table. My whole family was here — Mom, Dad, and my little brother Davie. Just one person was missing: Grandma Dorothey. And as much as I loved my whole family, without my grandma, it just wasn't the same.
"Happy birthday, dear Dot! Happy birthday to you!" My family finished singing. It was time for me to make a wish. I thought for a second, then blew out the candles.
"What did you wish for?" Davie asked.
"I can't tell you, or else it won't work!" I said.
"Dot, we have a special present for you," said Mom. She pulled something out of her back pocket — a little box with a bow around it.
"What is it?" I asked.
"Open it," said Dad, smiling.
I untied the bow and opened the box. When I saw what was inside, I felt a little jump in my heart.
"Wow!" said Davie. "Grandma Dorothey's locket!"
I took it out of the box and started to put it around my neck, when I felt the heart-shaped locket fall open. Out fluttered a little piece of paper. I picked it up.
"What does it say?" Davie asked.
I felt my heart jump again as I saw Grandma Dorothey's handwriting. I started to read aloud.
Happy birthday, little Dot!
You know I love you quite a lot.
So I've left a special something
In the place where we picked pumpkins.
I looked at Mom and Dad. "What does it mean?" I asked. They looked at each other, surprised.
"We don't know," Mom said.
They started to mutter to each other. I was about to show it to Davie, but he was already in the hallway, tugging on his shoes.
"Come on guys!" he said. "We have to go to the pumpkin patch!"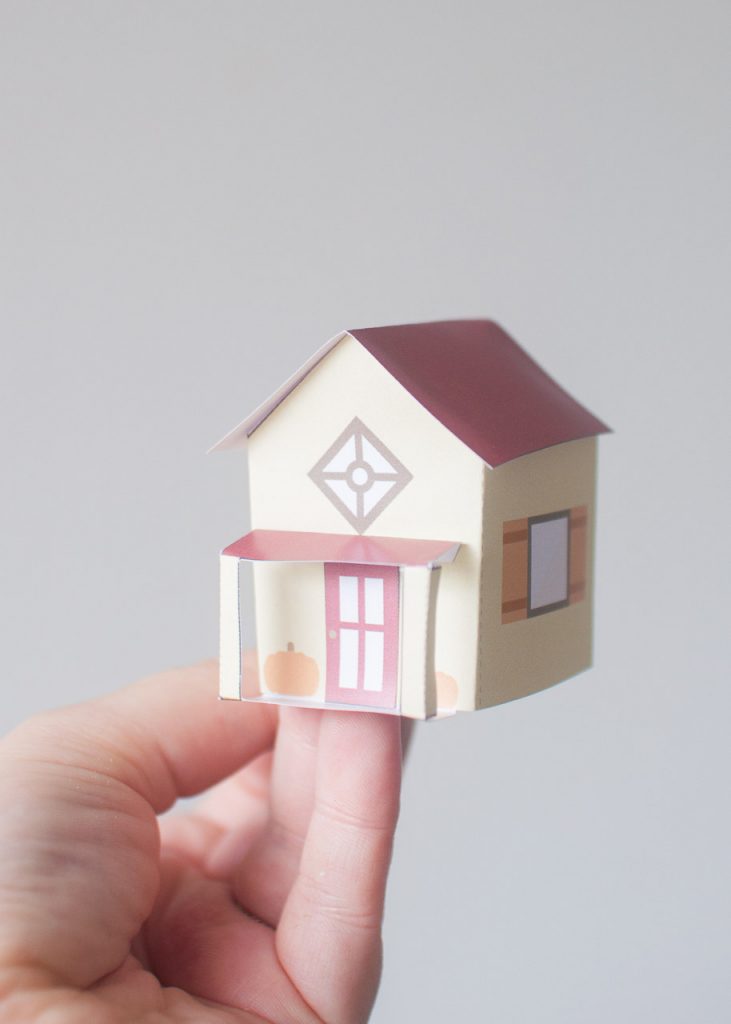 If you liked this free printable, the weekly story portion, or the pictures of other printables (like Mrs. Gourdon's house above!) there's still time to buy the full collection and immerse yourself in the story. Download all 12 buildings, the map, and a guide here! And either way, thank you for joining us and happy Thanksgiving season!