If you've been reading this blog for longer than a few months, you know I love Advent. Counting down to a big holiday is one of my favorite things — so much so, that I'd like to do it for more than just Christmas. Which is why, this year, I am. Let me be the first to welcome you to Thankville — a paper countdown village with a twist.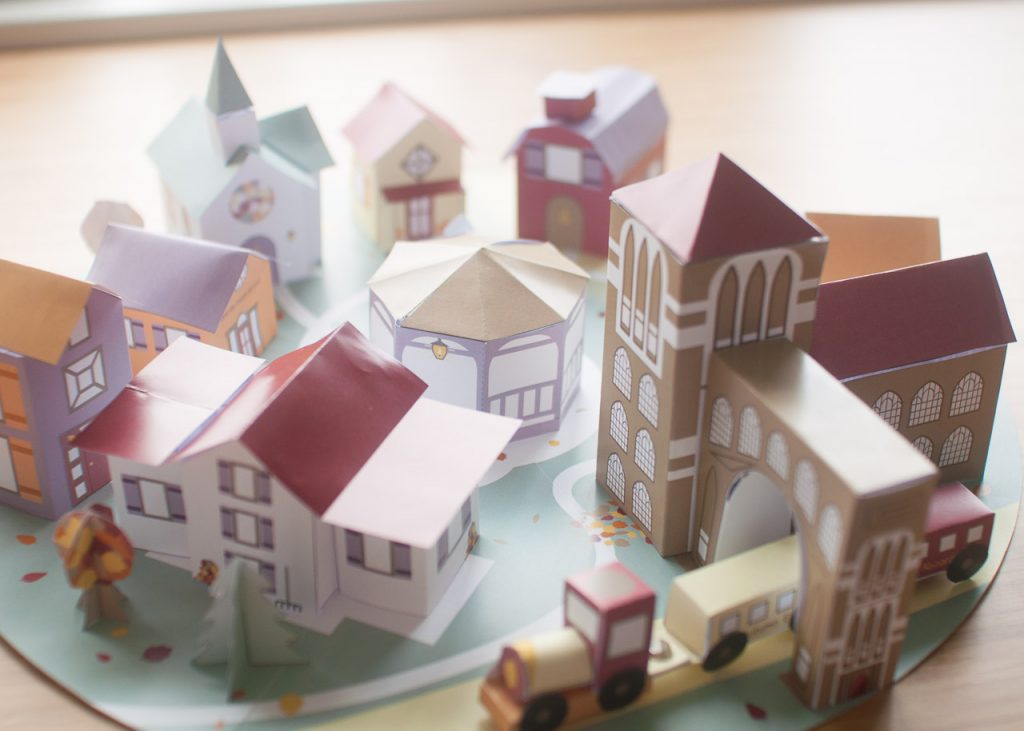 In essence, Thankville is a paper countdown town that leads to Thanksgiving. I've seen paper Advent villages before, and I just love them — but rather than losing all our fall holidays in the tumble towards Christmas, I wanted to focus my attention on another holiday that deserves anticipation and love. Thanksgiving's focus on gratitude and togetherness is something I love, and for that reason, I thought it would be fun to make that the central theme of this project. I want this to bring families together, both literally and not, which is why the Thankville story is appropriate for all ages.
The Thankville story?! Right. Let's explain a little about that.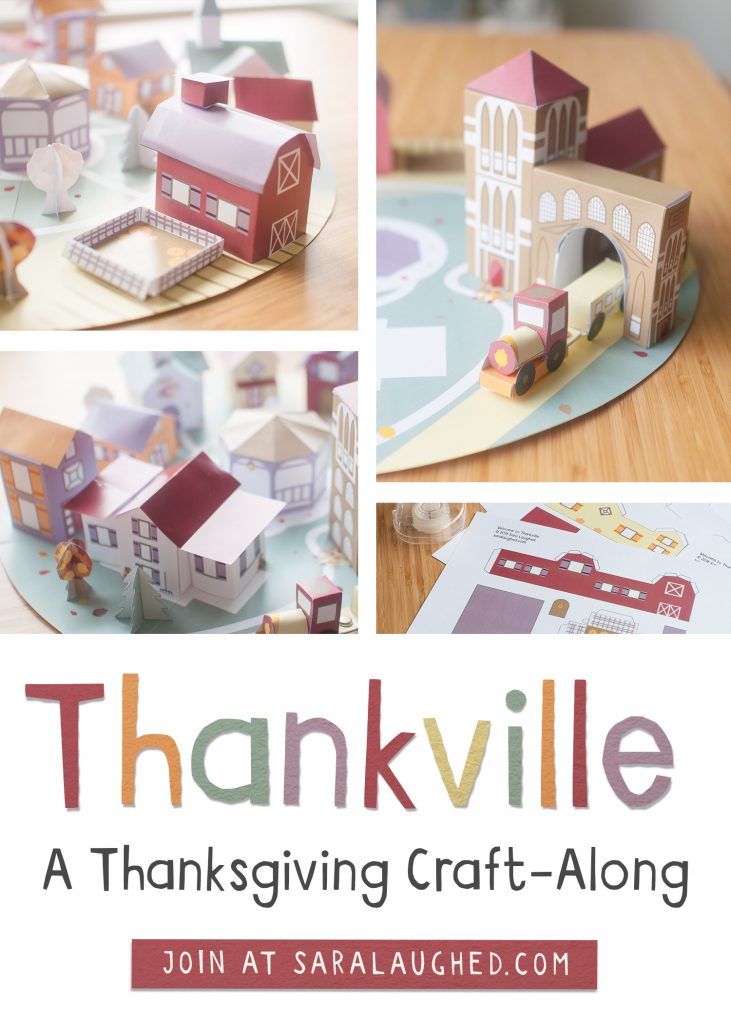 What is Thankville?
Thankville is a family-friendly craft-along mystery in the weeks leading up to Thanksgiving. But what the heck is a craft-along mystery? Well, it's the story that unfolds as our main character, Dot, explores her world — and every week, as she wanders through a new part of town and finds a new clue, you get a printable craft to follow along. As Dot discovers Thankville, you bring it to life, collecting town buildings to fill in your map and bring the town together in time for Thanksgiving.
How does Thankville work?
The Thankville story takes place over four weeks, from November 1st to November 22nd (which is this year's Thanksgiving day). Each Thursday, I'll be releasing a 'chapter' of the story, along with a printable building to add to your map. All buildings have a cute fall-themed name and some sort of tie in to the town of Thankville and its story.
The building printables will be released each week leading up to the "big reveal" of the last part of the story on Thanksgiving day. However, I know many busy parents want to be able to plan ahead — for those of you who want the full array of printables, you can pre-order the full Thankville set here.

Pre-Order the Full Thankville Collection!
How much does Thankville cost?
There is a free version of Thankville and a paid version. The free version starts with the map, which you can download here. Every Thursday from November 1 to November 22, you'll be emailed a free house for the map if you sign up for the mailing list here, or check in on the blog. A few days after Thanksgiving, I'll upload the remaining buildings to this site. These buildings are not central to the story but complete the map.
If you'd like to have all the printables up-front, you can pre-order them here; they'll release on October 31st. When you pre-order, you'll get:
The eight-piece map
Applebaum Orchards + Pumpkin Patch
Chestnut Hill Houses
Harvest House of Worship
Pumpkin Post Office
Pine Cone Park House
Gratitude Gazebo
Cornucopia College
The Blessings Bridge
Dorothea's House
The Autumn Express (Fall aboard!)
Fall trees and evergreens for decoration
The printables will be sent to you on October 31st at 12:00 CST. The story will continue to unfold on this blog week-by-week, but you will get a PDF with general information about the timeline and when to place the houses and clues.

Pre-Order the Full Thankville Collection!
Who is Thankville for?
Thankville is intended for hands and hearts of all ages. Some buildings, like the paper houses, can be put together by younger children with parental supervision, while more complicated structures like the paper church may be more suitable for parents or older children to construct. However, the story is meant to be enjoyed by all, and you don't have to do every craft to follow along. For those who struggle with constructing the houses, I'll be releasing a YouTube video to show you how to build a simple house, and how to put together the map.
How do I join?
If you'd like to get the free map and weekly printables, sign up for the mailing list!
If you'd like everything up-front, pre-order below!