You may have noticed something a little different cropping up on my blog lately. It's not a quote, or a word, or a particular photo. It's a sunflower, and it represents something big.
My focus on this blog has almost always been academic, but in the last year or so, that's shifted. As I've dealt with my own struggles, I've noticed more and more how prevalent issues of balance and wellness are among college students. From feelings of apathy and sadness, to health problems, crises, and clinical conditions, it seems that almost all of us are struggling with something.
I love college, but it's no cakewalk. In many ways, it's a pressure cooker, and we are starting to crack.
Enter the Sunflower Project
A movement promoting balance and wellness in college.
The Sunflower Project is a movement prompting positivity, balance, and self-care in college. Whether it helps one person, five, or twenty, I'm hoping that the Sunflower Project can start to chip away at the wellness and balance crises on college campuses. Through blog posts, a Facebook group, and Instagram challenges, we are hoping to spread happiness and healthy habits in college.

Each of the blog posts in this series will have a sunflower in the corner around my blog logo. Here are a few examples of posts in the Sunflower series:
Join the Sunflower Circle!
An online community for college students seeking a happier, healthier lifestyle.

Alongside the blog posts, videos, and resources I plan on making for the Sunflower Project, I'm also launching the Sunflower Circle, a Facebook group focused on cultivating college community around wellness.
We are a Facebook group for college students seeking support and community in pursuing a healthier, happier lifestyle. There are regular themed discussion threads that encourage self-reflection and a positive mindset. This is a place to make friends, find community, and focus on your health and happiness in college!
An Instagram challenge launching Monday, March 7th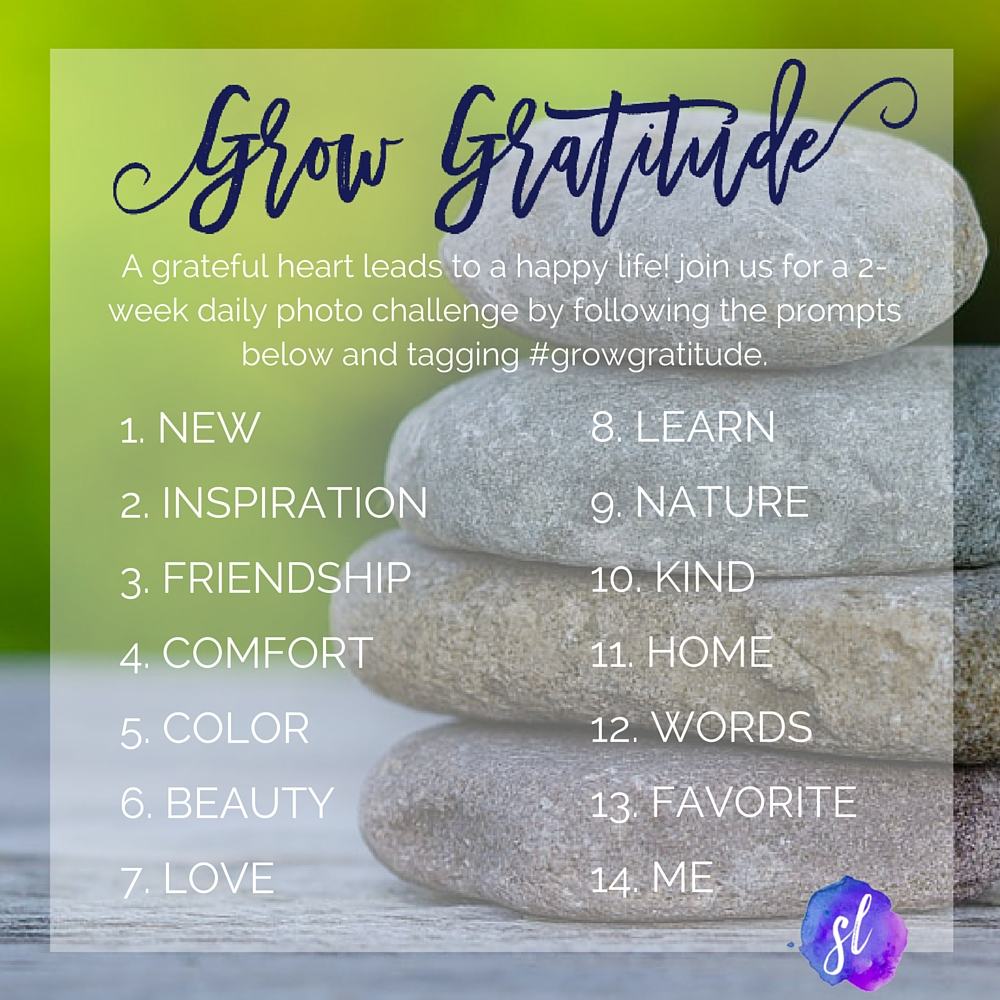 Gratitude is strongly linked to overall happiness, and as a way to kick-off our series, I'm teaming up with some great bloggers to start a gratitude Instagram challenge. #GrowGratitude is a two-week Instagram challenge where we take a picture of something we are grateful for every day, using daily one-word prompts. You can follow me on Instagram here and follow along by posting your photos using the hashtag #GrowGratitude! I'll regram some of my favorites.
Will you be joining our community, or participating in the challenge?