Hey friend.
The last few months have been really exciting for me. I finished my year at Oxford, I started a summer job that I love, and I launched my eBook. As all those things happened, my blog has continued to grow, reaching numbers I never thought possible. As my monthly views reach the hundreds of thousands, I am reminded of the real people behind those numbers by the emails you send me. I love them, but sometimes they also make me sad. Most of the time, the emails I get are just asking for advice, or reaching out to let me know that something I wrote touched you. But sometimes, I get emails like:
"You have it all together, and I don't."
"Why can't I be like you in school?"
"You and your friends seem so happy. I want to be like that."
I do regular check-ins on this blog to remind you that I'm just a normal person with a normal life. But those posts, inevitably, don't become nearly as popular as others – posts about school supplies or organization or other things that don't reflect my whole world. Even posts about my mental health (remember that perfect life I don't have?) are not as widely read as those about, say, planners or final exams.
And that's fine. But please, please remember when you look at a blog – mine or anyone else's – that it's not the whole picture.
I am not a perfect student. I am not a perfect girlfriend. I am not a perfect person.
I am not always funny or smart or well-informed. I make mistakes. I stress about things that don't matter. I bite my nails, I swear, I leave things lying around the house. I am covered in stretch marks and eczema. I don't always stick to the schedules I make, and I struggle with my body image and my belief.
I have never been, and I will never be, "perfect."
I'm not saying this to be hard on myself. I am just so tired of seeing people think that they are the only one who's broken or messy or confused. I am so tired of unintentionally contributing to that problem.
There is a culture of perfection in blogging that is hard to escape. Of course I want my blog to be a happy place for readers to visit. I want it to be a beautiful place and a useful place. But I also want it to be a truthful place. And that means being honest about the difficult and ugly things, as well as the lovely and easy ones.
Behind the girl in this photo:
is the girl in this photo: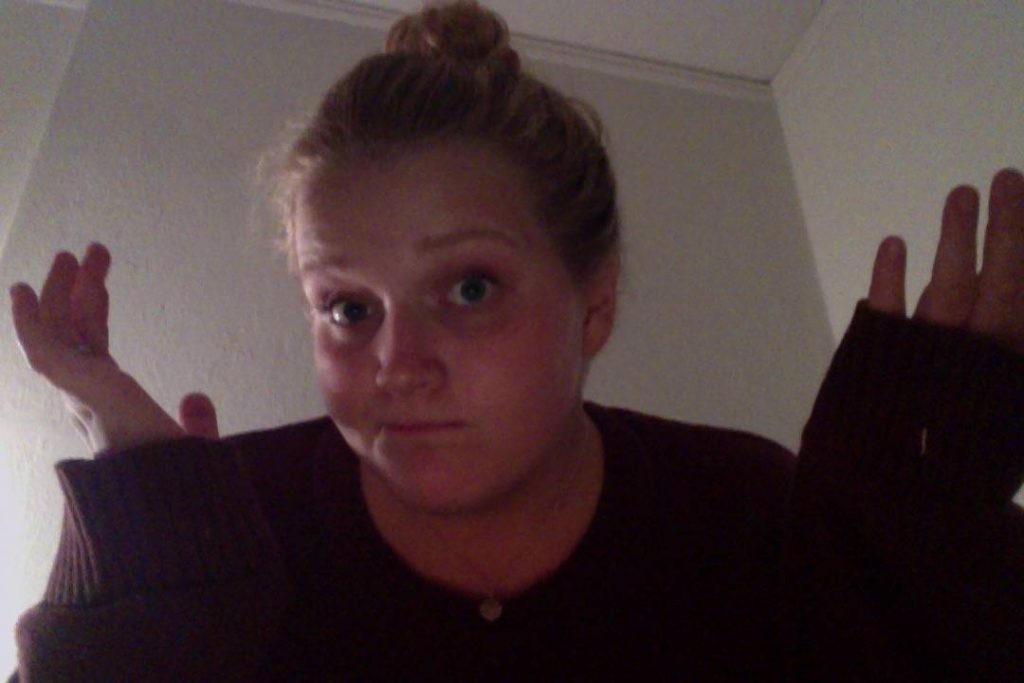 Normal. A slow runner. Not very good at math.
I'm not perfect. No one is. But we all have our own strengths and talents to bring to the table, and I'm willing to bet that while yours may be different from mine, they are just as valuable, important, and needed.
While our lives may be different, they both contain love, joy, and sorrow.
While we may be different, we are both strong and good and imperfect. And that's okay.