I have a passionate love for the Bible. I wasn't raised Christian, and I think the beauty of the Biblical text is really what pulled me into the Christian faith. The sweeping arcs of the psalms; the incredible symbolism and meaning woven into every word and name in books like Ruth; the beauty and meaning of Jesus' words in the gospels. The Bible isn't just a book; it's a library of spiritual instruction, proverbs, poetry, history, and literature. So let me tell you first and foremost, because I know a lot of people are hesitant about Bible journaling: what brings me to Bible journaling is a deep love and appreciation for the Word of God.
What is Bible Journaling?
What is Bible journaling? Bible journaling is a creative devotional practice. Specifically, it's the practice of responding to the Biblical text in a creative way in the pages of your Bible — with art, prayers, or notes.
When you hear of Bible journaling, you may think specifically of art that covers the text of the page. That doesn't have to be the case. You can choose to do Bible journaling any number of ways, for example:
Art and lettering in the margins of your Bible, next to the text.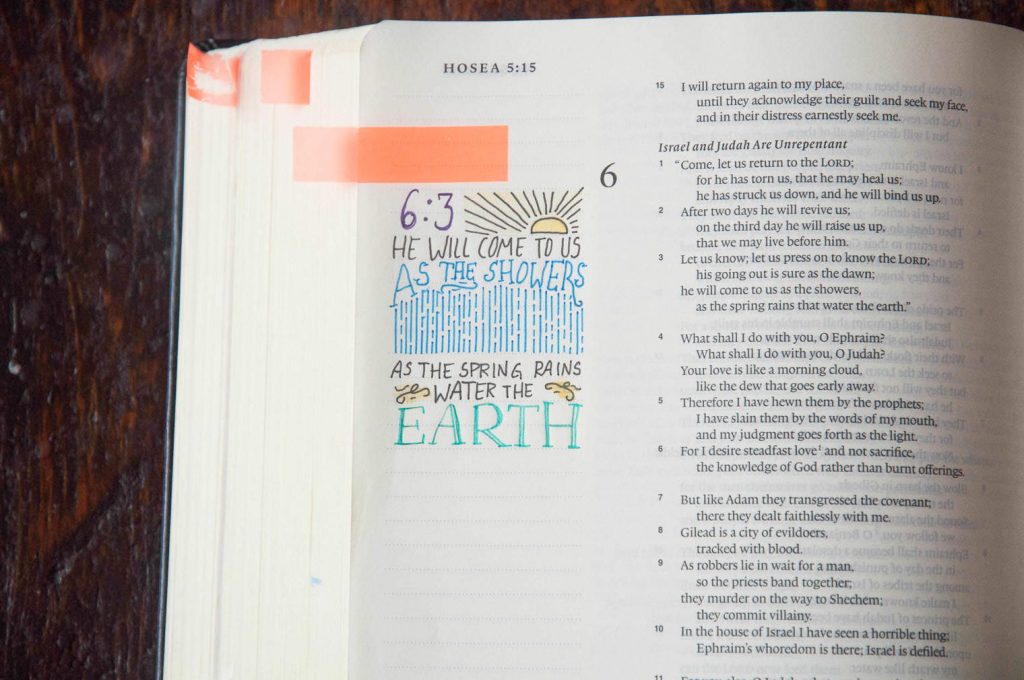 Making art in the headers of a book of the Bible.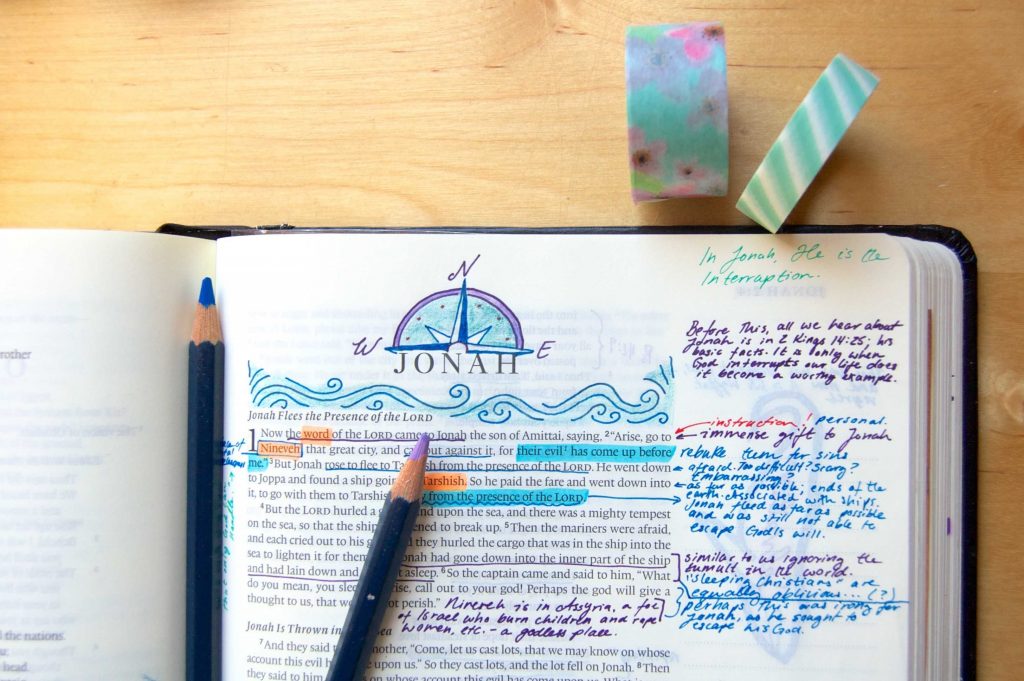 Creating art on a blank page next to the Biblical text, or in a separate notebook.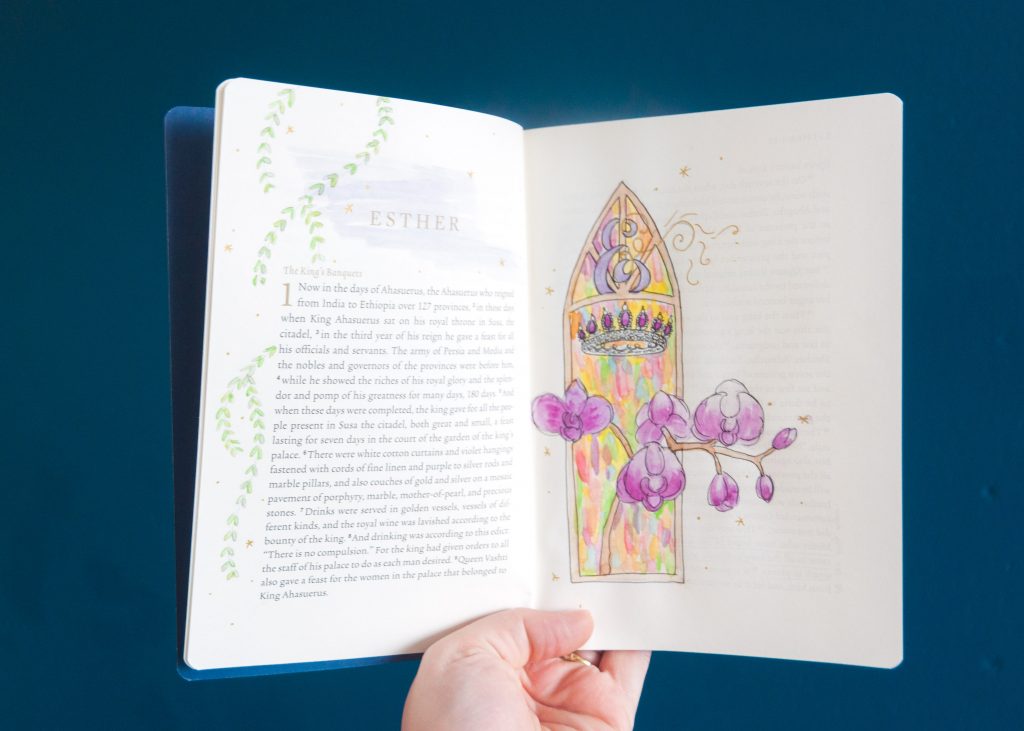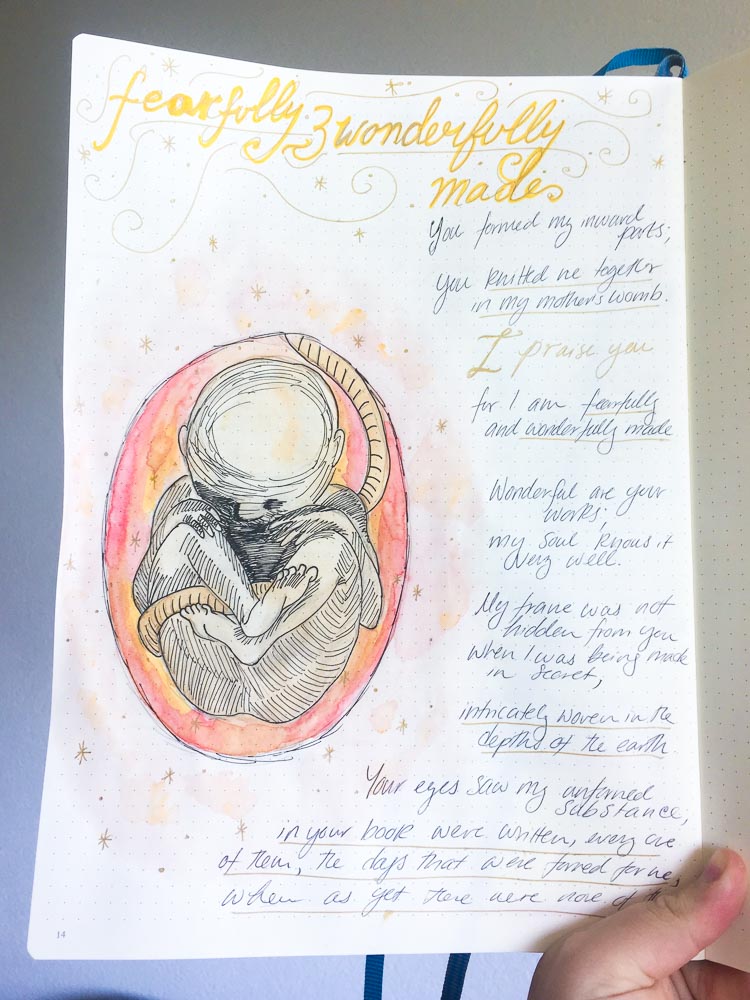 Or even creating art in transparent sheets you insert in your Bible.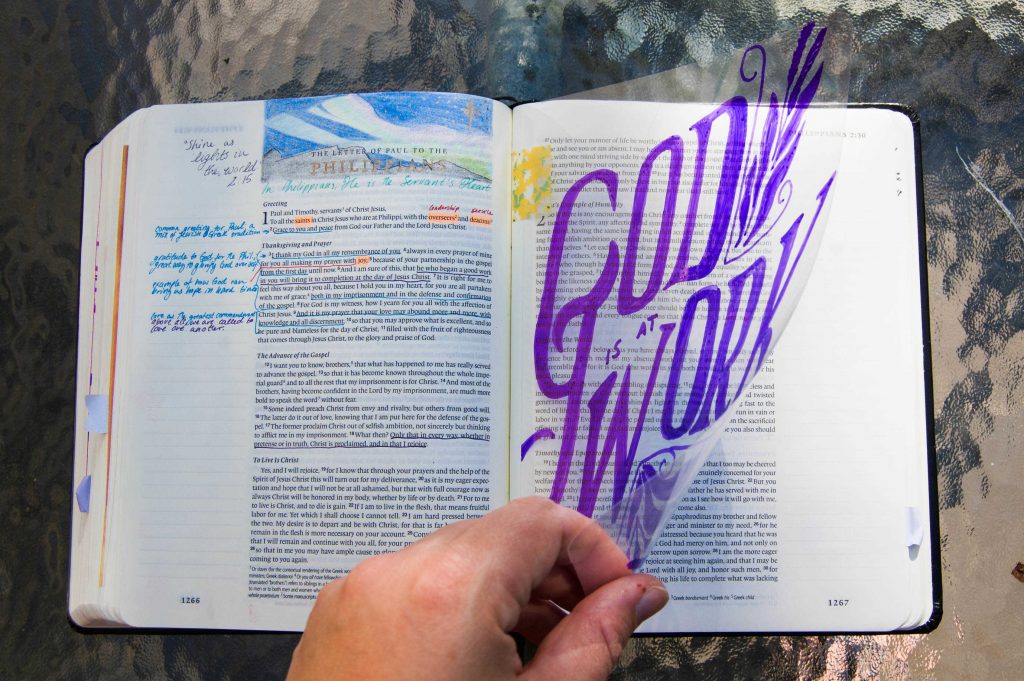 Or finally writing lots of notes and prayers in your Bible, like I do here.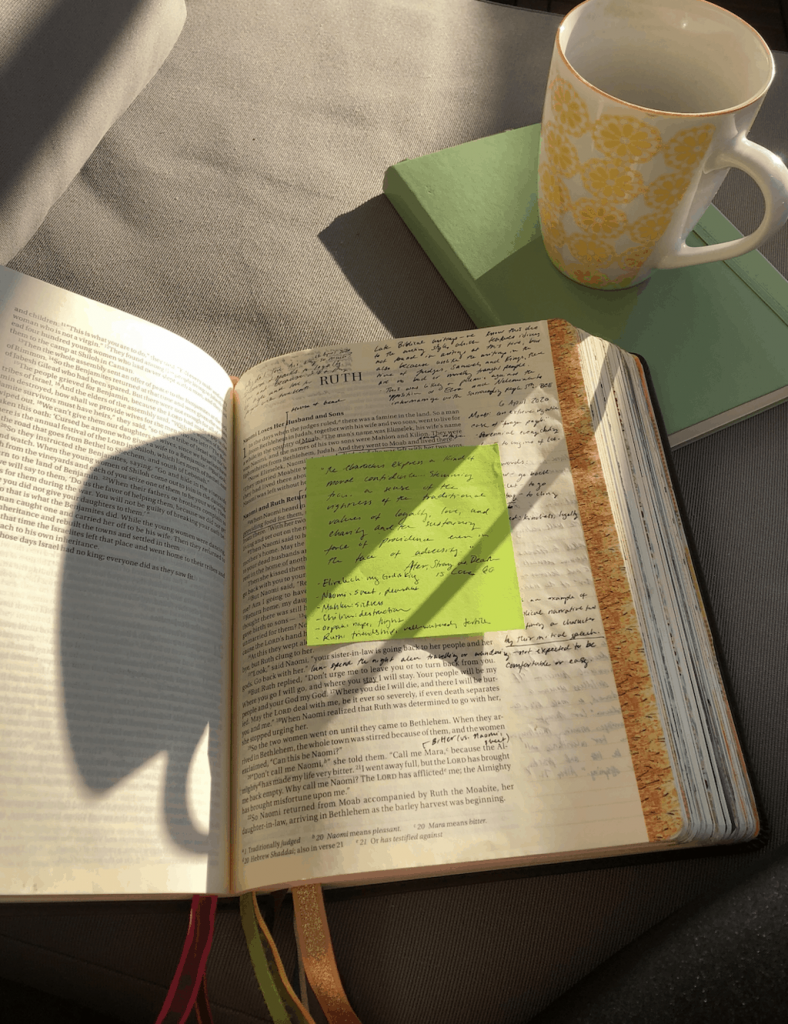 Unfortunately I think the popularity of Bible art journaling means most people don't think of this as Bible journaling, but I think it is! Ultimately, Bible journaling is just about responding to the Bible in a personal way, in the pages of that Bible. And that includes not just art, but also notes and prayers!
Is Bible journaling disrespectful?
Some people feel a lot of apprehension about Bible journaling. I can understand that. If you were raised in a house where even writing notes in the margins of your Bible, or underlining or highlighting, was considered wrong, then of course this feels way out of bounds. And maybe it's not about how you were raised — maybe it's just a gut feeling. If that's you, then that's totally okay. I'm not trying to convince or convert anyone!
That said, I personally not believe that Bible journaling is disrespectful to God or God's word, and I have found it a really meaningful experience that has enriched my faith personally.
God is the Creator, and we were created in God's image. That means that we, too, are creative beings. More than that, we were created to be in relationship with God. Devotional practices are a way to build that relationship. And when those devotional practices involve creativity, especially if that creativity incorporates the Bible, I think that's only more true.
Why I love Bible journaling as a devotional practice
What I love about Bible journaling is that it makes the Bible feel more accessible to many people who struggle to relate to the text. I know a lot of people have a hard time making sense of the Bible, or creating a personal devotional practice with it. I think part of that is because it feels so sacred to us. It's ancient, it's complex, and it's holy — we're afraid to "do it wrong." But Bible journaling creates a new way for us to relate to the text. It lets you turn off the worried, overthinking part of your brain, and respond to God's word in a way that is devotional.
I believe that God wants a relationship with us. If we are so caught up in fear and rules that we don't know how to appreciate the beauty of God and God's word, we are not engaging in that relationship. Not all of us need a creative way to connect to scripture. But for those that do, Bible journaling can be a gift. It can be an incredible way to relate to, understand, and appreciate the text better.

One of the main concerns I see with bible journaling is the worry that covering up the pages of scripture is obscuring God's word. I will tell you that for me personally, any art journaling I do is in a separate Bible from my daily personal use Bible. And again, if you do Bible journaling, you don't have to do it over the page —the margins, or even a separate notebook, are totally great spaces to do this!
What do you need for Bible journaling?
All you really need to Bible journal is — you guessed it — a Bible and a pen. If you want to expand a little bit, you can try colored pencils, watercolor pencils, paints, stickers, washi tapes, and more. But to start out, all you need is the Bible and a pen — and specifically, a pen that doesn't bleed through the page.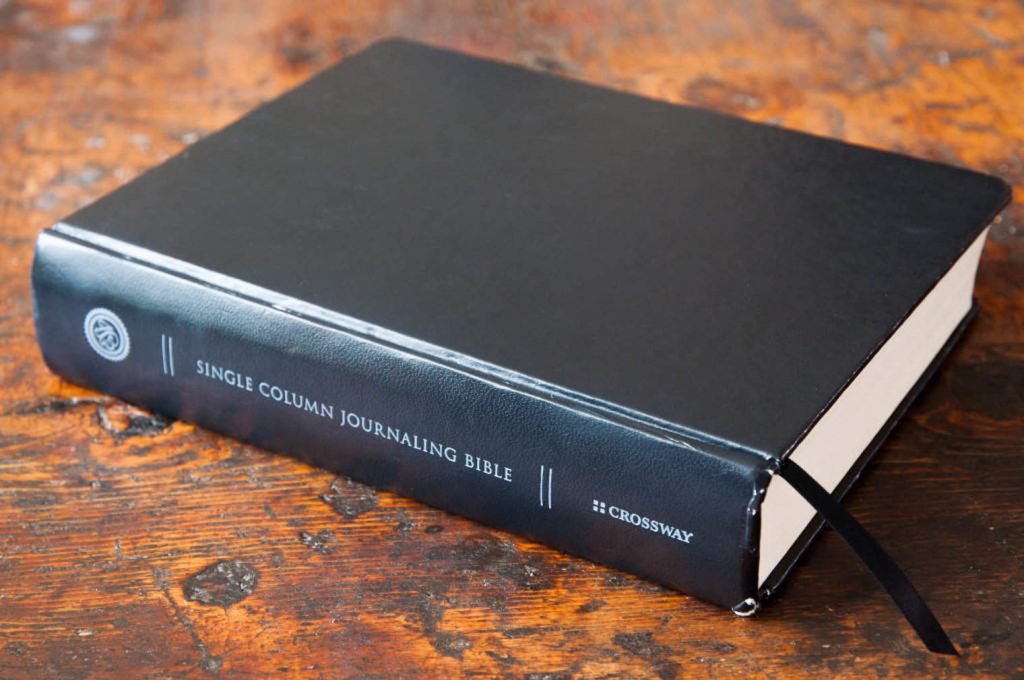 Which Journaling Bible I Use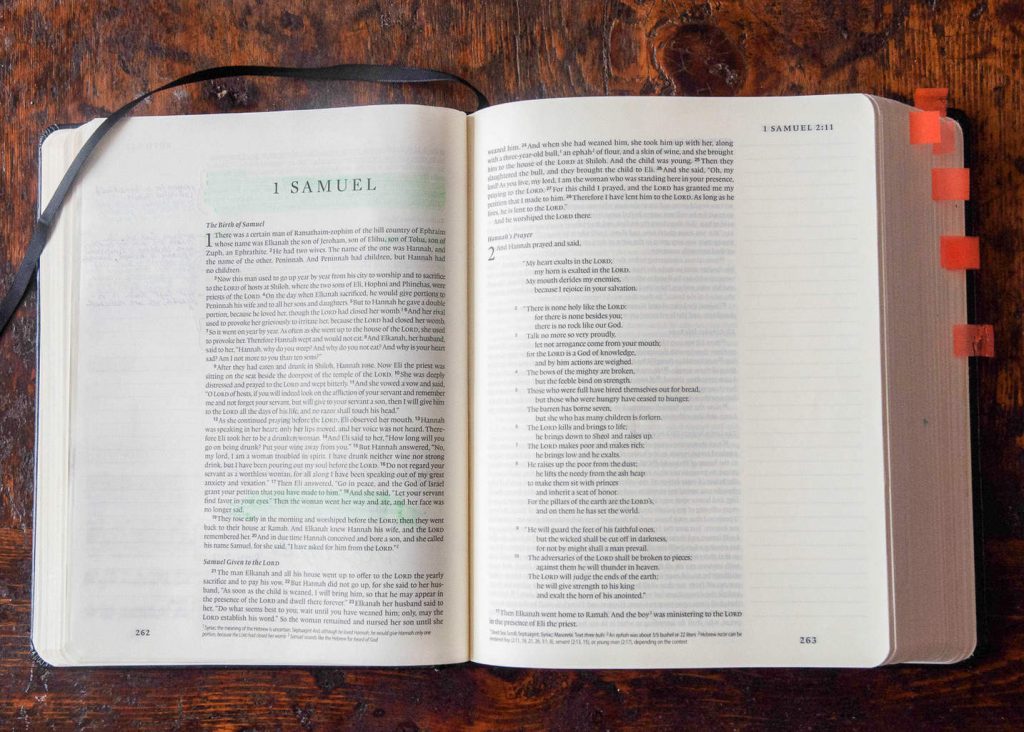 I use the Black ESV Single Column Journaling Bible by Crossway
. I like that the pages are cream-colored, with lots of margin room that comes faintly lined. Here is an example blank spread, with some "ghosting" shown on the left side.
Using this wide-margin Bible for Bible journaling has been such a great experience for me. I actually now use a wide-margin Bible for my daily personal use Bible, too.
What Pens for Bible journaling?
My favorite pens to use in my Bible are the Sakura Pigma Micron 01 Ink Pen Set
, and my favorite highlighters are the Zebra Eco Zebrite Double-Ended Highlighters, Fine Point. The reason I like these is because they don't bleed or "ghost" through the page. To learn more about my recommendations and why I chose them, see my favorite supplies here.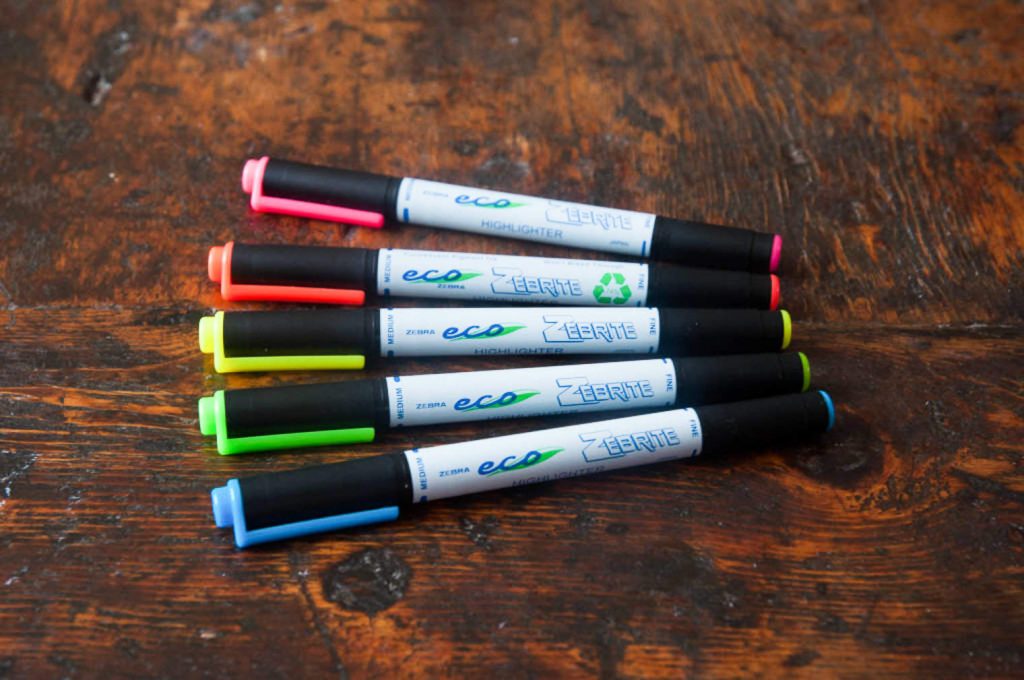 I also use a few other supplies when I journal. My favorite paints are these Artist's Loft Watercolors, which are perfectly pigmented. They also and don't mess with the flow of the paper too much. My favorite way to get a watercolor effect without using too much water is to use pencils. The Derwent Inktense pencils are my favorite. These have a great consistency and a really rich color payoff that looks beautiful on the page.
For vibrant colors, I use Faber-Castell Gelatos, which are like oil pastels that come in a protective tube. They're expensive, but the colors are so rich and beautiful! You can see an example of those below.
How do I start Bible journaling?
Alright, so you have your Bible, your pen(s), and maybe some extras, like paints, stamps, or stickers. The next thing to do is find a verse.
Bible journaling can be a little scary, especially if you're not used to writing in your Bible before. For that reason, I recommend starting off with a verse that you already know well. Starting with a verse you're familiar with takes away discomfort when it comes to journaling for the first time. If it's one you know well, it may also help you come up with ideas more easily.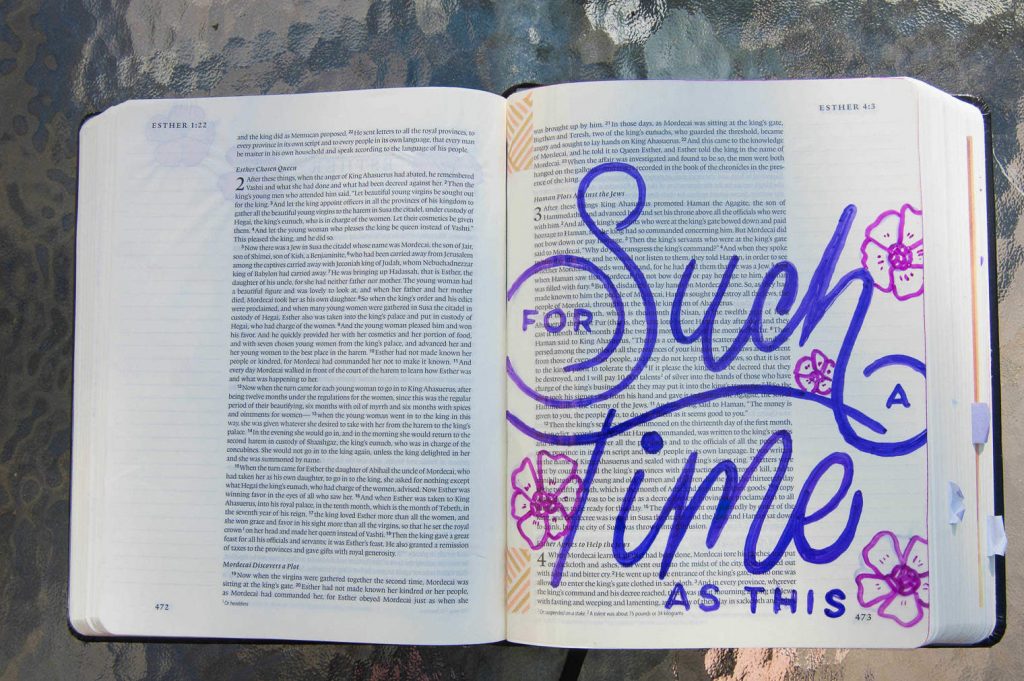 Once you're more comfortable with journaling in your Bible, you can include art journaling in your regular devotional practice. For example, you might find yourself making art for Bible verses that come up in a study you're doing. Or, for verses your church covered in this week's service. Or for verses that you went over in your personal Bible study routine.
If you're new to Bible study in general, check out my guide how to start studying the Bible!
How to Get Inspired for Bible Journaling
I'm a creative soul, but I'm not an artistic soul. I find it difficult to come up with new designs for verses, especially ones I'm not familiar with. For that reason, I like to find inspiration — and with the internet, that's easier to do than ever.
One of the best places to find inspiration is Pinterest. There are tons of Bible journaling boards full of inspiration. Here's mine:
Follow Sara's board Bible Journaling on Pinterest.
You can also do a Google search for "Bible journaling" and the verse you chose, to see designs that other people have done with that same verse! Finding inspiration in places like these is a great way to get started with Bible journaling. It can also help you figure out your style and the kinds of art you'd like to try.
How to Start Bible Journaling
Alright, here comes the exciting part! You have your tools and verse. You're excited to get going. Let's get started!
Settle into your devotional practice as you normally would. Make a cup of tea or coffee, find a quiet spot. Make some mental space for your time with God. Sink into a prayer to ground yourself. Pull out a devotional, commentary, or educational resource on the verse, chapter, or book you're looking at today.
Reflect on the verse
Read it over a few times; maybe do a little background research. Let it sink into your bones. Pray over it. Personally, I think about the parts of the verse that mean something to me, and then I try to figure out how I can represent them in art.
Sketch it out with a pencil
I like to use a simple mechanical pencil to do my sketching so that I don't make any permanent mistakes!
Outline it with pen
I use my skinny Pigma Microns to do this, as they don't bleed through the paper.
Fill it in with color
Next, I use gel pens, colored pencils, and watercolor pencils to add color and dimension to my design! Add watercolors, or washi-tape in a photo or printed painting from the Internet that adds to your devotional practice.
Now, that wasn't so scary, was it?
I hope this post benefited or inspired you to try Bible journaling yourself. If you liked it, check out these other posts of mine: